'Whose Line Is It Anyway?': Aisha Tyler Once Voiced a Character in a Popular Video Game Franchise
Aisha Tyler is one of the most recognizable celebrity comedic voices in the world, partly because she is so much more than a comedian.
The prolific Tyler has done everything that can be done in the entertainment industry, which has helped to gain her an impressive net worth and worldwide fame. Part of Tyler's success comes from her nerdy nature, which has resulted in unique opportunities for the multi-talented celebrity.
One of these opportunities was for Tyler to lend her voice to one of the most popular and respected video game franchises of all-time. 
Who is Aisha Tyler?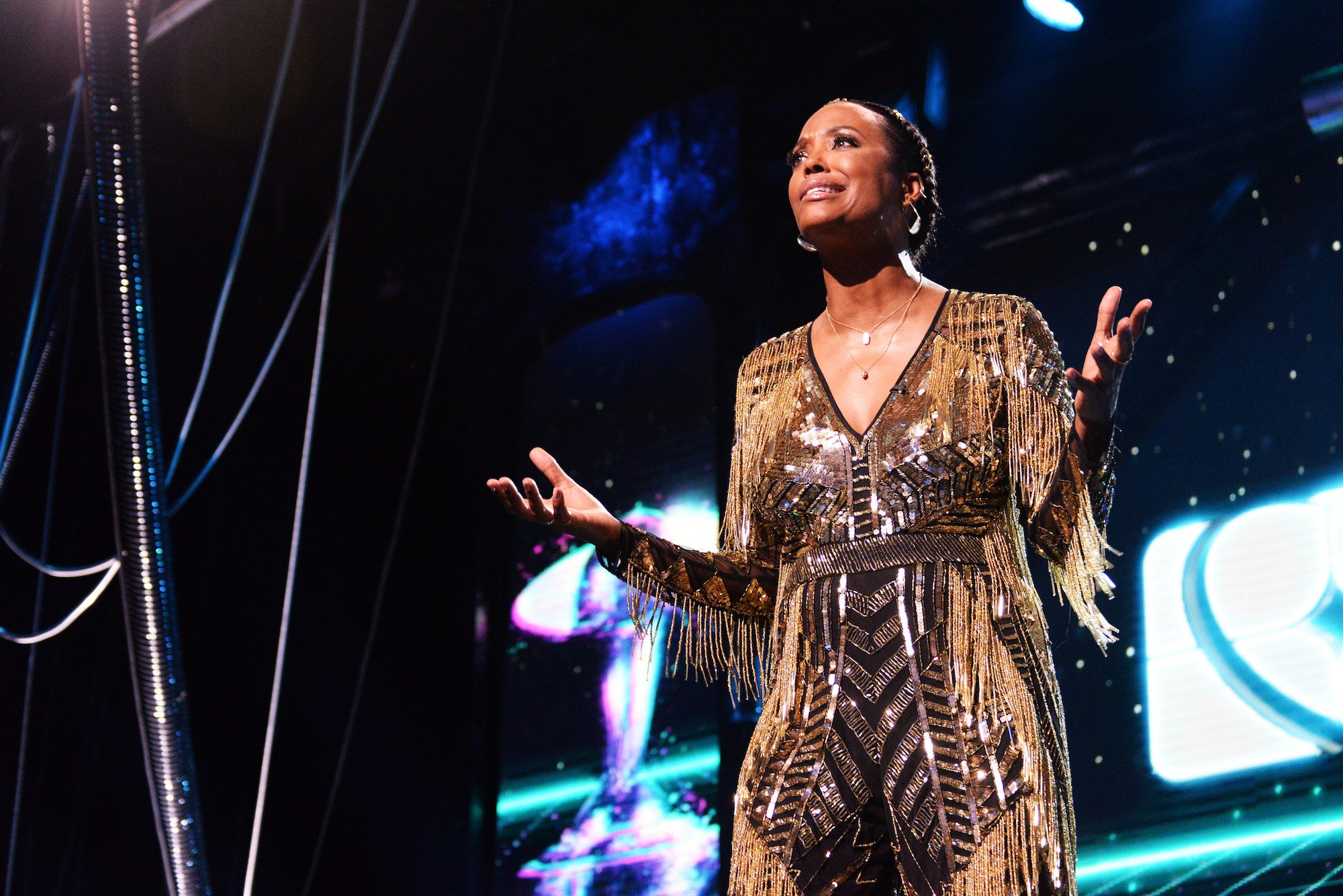 Tyler has done it all in the entertainment industry, including stand-up comedy, acting, modeling, hosting, directing, and writing. Tyler got her start in the field as the host of the show Talk Soup. 
Since then, Tyler has gone on to host extremely popular programs like Whose Line Is It Anyway and The Talk. Along with her fellow co-hosts of The Talk, Tyler received a Daytime Emmy Award for Outstanding Entertainment Talk Show Host in 2017.
Not only a host, but Tyler has also acted in a variety of television shows and films both of the comedic and dramatic genres. Tyler's television appearances include hit comedies like Friends, Ghost Whisperer, and Modern Family as well as critically-acclaimed dramas like 24, CSI: Crime Scene Investigations, and Criminal Minds.
If that long and varied list of accolades and accomplishments wasn't enough, Tyler has also written two books titled Swerve, and Self-Inflicted Wounds: Heartwarming Tales of Epic Humiliation, and in 2017 she directed her own film Axis, and appeared in the music video for Twista, Kanye West, and Jamie Foxx's hit song Slow Jamz. 
Aisha Tyler's voice work  
Besides her hosting and acting capacities, Tyler is also known for her exceptional voice work. One of her most well-known voice roles is as Lana Kane, the international super spy in the animated comedy series Archer.
The show has run for an impressive ten seasons and over 100 episodes, each of which Tyler has been the voice of Lana in. Tyler has also provided the voice of characters in Bojack Horseman, The Boondocks, and the upcoming Monsters Inc. sequel project, Monsters at Work which will be available to stream on Disney+ sometime in 2021.
The hard-working celebrity also possesses a passion for video games, which has extended into her professional work as a voice actor. 
Tyler's passion for video games and voice work in 'Halo' 
A self-professed gamer and video game fan, Tyler is one of the most prominent video game celebrity enthusiasts in the world. Always a hard worker, Tyler has used her passion for gaming to secure yet another hosting gig.
Tyler has hosted numerous Ubisoft E3 press conference events, which is considered the most important video game conference in the world. One of the titles that Tyler is a fan of is the popular video game series Halo. This passion for the game eventually led to the actress lending her voice to the game Halo: Reach.
The 2010 game is the fifth installment in the long-running Halo franchise, and it is praised as one of the best games in the series. In the popular game, Tyler is credited as Female Trooper 2, and is joined by fellow celebrity voices Zachary Levi and Nathan Fillion. Besides voicing the character, Tyler also appeared in promotional materials for the video game.
Halo: Reach is not the only video game that Tyler has lent her voice to, as she also has voice appearances in the popular games Watch Dogs and Gears of War 3. Tyler is still an active part of the entertainment industry, and it is very possible that the dynamic celebrity will continue her voice work in the Halo series and other video games in the near future.