'Whose Line Is It Anyway' Cast Member Aisha Tyler Jumped From Comedy to 'Criminal Minds'
Aisha Tyler is one of the funniest and successful comedians in the world. The multi-talented Tyler has done it all in the entertainment business, as she has experience as a television show host, an actress, a model, a reality TV star, and a writer.
She has also lent her voice to extremely popular video games such as Watch Dogs, Halo: Reach, and Gears of War 3. In 2017, Tyler directed and released her Kickstarter funded film Axis. The dynamic Tyler is not only an extremely funny comedian, but she is also a prolific dramatic actress.
Many of her fans know Tyler for her hosting duty on the reboot of Whose Line is it Anyway, and other comedic roles, but they may not know her various roles on action and adventure and criminal investigation shows. 
Who is Aisha Tyler?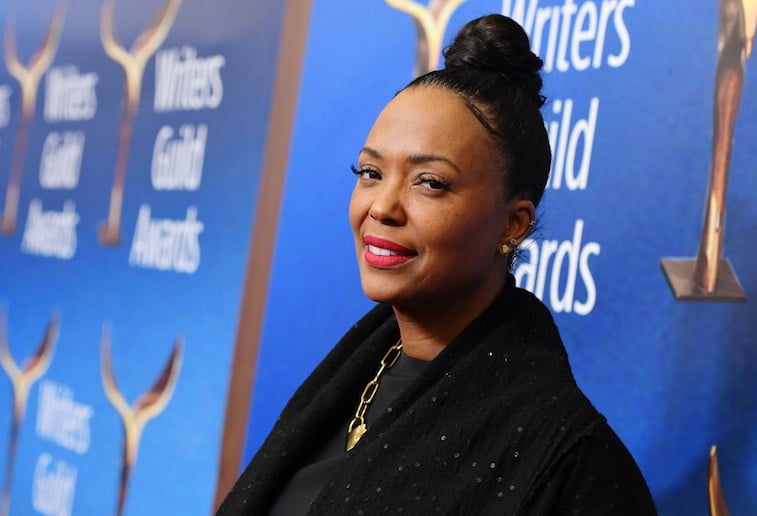 Tyler has had a long and successful career in the entertainment industry, mainly in comedic roles. These roles include appearances on iconic shows like Friends, Reno 911, Modern Family, and Ghost Whisperer. 
She also has a prolific voice acting career, lending her talent to Bojack Horseman and Archer. 
Tyler's character on Archer is superspy Lana Kane, and the animated show has been on the air for an impressive 11 seasons. If her acting and voice work is not enough, Tyler is also one of the most prolific hosts on television. She is the host of both Whose Line is it Anyway, and of The Talk, which earned her a Daytime Emmy Award for Outstanding Entertainment Talk Show Host in 2017.
Tyler shared the award with her co-hosts Julie Chen, Sara Gilbert, Sharon Osbourne, and Sheryl Underwood. Tyler took over the role of host for Whose Line is it Anyway from the original host Drew Carey in 
What is 'Whose Line is it Anyway?' 
Whose Line is it Anyway is one of the most popular improv shows in television history. Improv comedy, short for improvisational comedy, is one of the most unique types of comedy, as it is not pre-written at all.
This means that the actors must react to the other actors in the scene and completely make up their lines and jokes on the spot. The original run of the show ran from 1998 to 2007, and was revived in 2013.
Many of the most prolific improv comedians have been a part of Whose Line is it Anyway, including Drew Carey, Ryan Stiles, Colin Mochrie, Greg Proops, and Wayne Brady.
Many of the original cast returned to the revival which is still on the CW channel today.
Tyler was announced as the host of Whose Line it is Anyway in 2013, and she still hosts the show on top of her many other responsibilities. During her run as host, the talented comedian and actress then also made a somewhat surprising switch in genre, and joined the cast of one of the most popular criminal investigation shows on television. 
Tyler's non-comedic acting career
When she's not hosting Whose Line is it Anyway or performing one of her seemingly endless list of jobs, Tyler is a main character on Criminal Minds. Tyler plays Dr. Tara Lewis, who is a Special Agent in the FBI's Behavioral Analysis Unit.
Tyler's character was initially meant to be a stand-in for Jennifer Love Hewitt and A.J. Cook's FBI characters while both actors were on maternity leave. While Tyler is mostly known for her comedy, she does have experience in dramatic and action/adventure shows. This includes sustained roles in extremely popular shows 24 and CSI: Crime Scene Investigation.
Tyler joined Criminal Minds during the show's eleventh season, and was scheduled for only a small guest role. The small role has become a major role, and Tyler's character has been a part of the popular crime drama for the show's last five seasons.