Why '90 Day Fiancé' Fans Think Julia and Brandon Moved Back to the Family Farm
On 90 Day Fiancé: Happily Ever After? Season 6, Brandon Gibbs and Julia Trubkina sign a lease and are ready to move off the farm after nearly a year of being controlled by Brandon's parents, Ron and Betty Gibbs. However, some fans are shocked to see Julia posting a video of herself in a pool on what appears to be Betty and Ron's farm. Some fans believe this could be a hint that they never left the farm.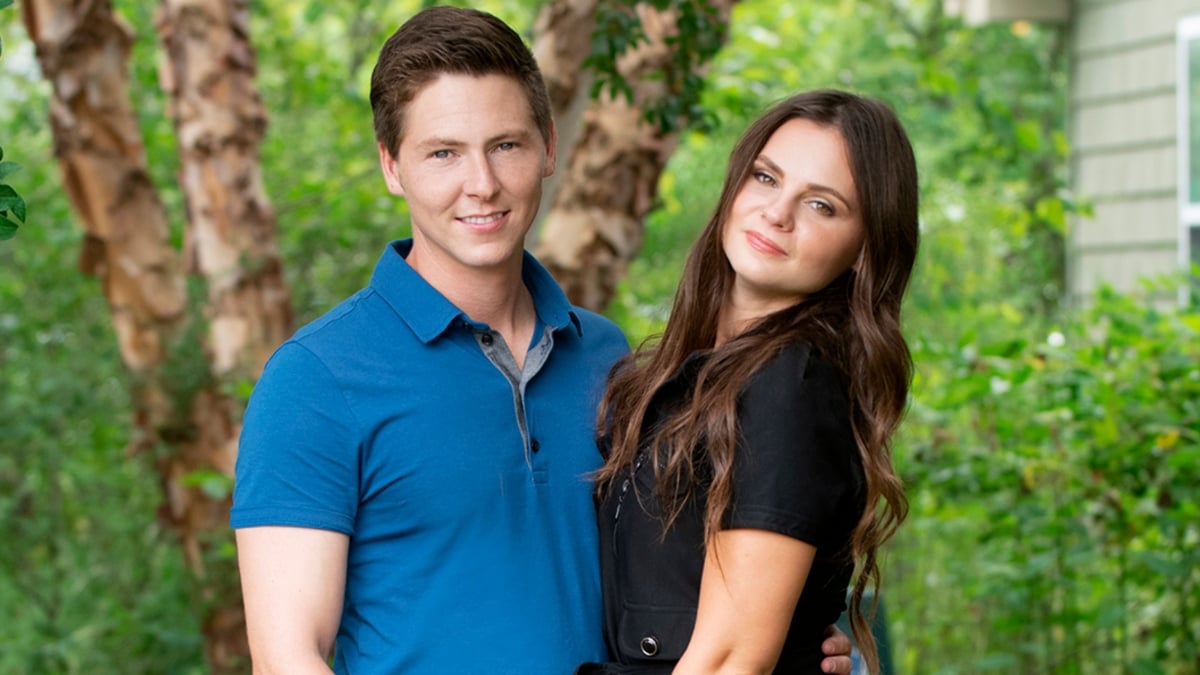 Brandon and Julia sign a lease for a new apartment and leave the farm
Fans of 90 Day Fiancé:Happily Ever After? know that there have been many ups and downs in Julia and Brandon's marriage, mostly caused by living on his parents' farm and all of the rules and responsibilities that go went with staying there. There was a moment when Brandon decided to move away from his family's farm. While the move was part of Julia's ultimatum, Brandon ultimately chose to take the plunge because of how his family disrespected him and Julia's wishes when they received an unwanted wedding party.
The pair were last seen getting packed and getting ready to move into an apartment building in Richmond, Virginia. The couple gave Brandon's parents, Ron and Betty, a tour of the apartment before dropping the bombshell on them that they had already signed the lease. Ron and Betty made Brandon and Julia feel bad for moving out without much notice and that they would still need help on the farm. While Brandon felt guilty about leaving his family, the 28-year-old is excited to live away from his overbearing parents and start his life with his new wife.
Julia posts a joke video on her Instagram of her in "Bali"
On July 20th, Julia posted to her Instagram Stories a video of her joking around with Brandon recording. In the video, captured by @90dayfiancenow, Julia is drinking in a pool, saying, "Hi everyone from Bali, I hope you had an amazing day like me because I'm in Bali." That's when Brandon pans up, and it exposes that Julia is in an above-ground pool on what looks to be a farm.
While filming Julia in the pool, Brandon says, "You're in Bali, huh? How come Bali smells like pig sh—?." Then he pretends like he didn't realize he was still recording, saying, "Oh, still recording." And then the video cuts off. The video was obviously a joke; Brandon and Julia pretended that they were on vacation, while in all actuality, they seem to still be in America. Even more likely, it looks like Brandon's parent's farm.
'90 Day Fiancé' fans wonder if Brandon and Julia ever moved off the family farm
90 Day Fiancé fans immediately began concluding that the pool is on Ron and Betty's farm. Some fans wondered if they ever actually ended up moving off the farm, commenting, "I guess they never moved off the farm…." Other fans are convinced that the young couple came back from attempting to live on their own. One said, "Back at Mom's house." Another wrote, "hahaha on the farm. Didn't think [they would] get their own place lol."
Another Instagram follower commented how Julia has expensive taste and how Brandon doesn't have the money to give her that lavish lifestyle. They wrote, "Julia, Brandon will never take her to Bali. Just kiddie pool by the farm."
90 Day Fiancé: Happily Ever After? fans will have to continue watching season 6 to find out if Julia and Brandon ever actually make it into their own apartment. Did they end up falling into the guilt trip set by Ron and Betty? Fans are happy to see Julia enjoying a day at the pool, whether it be in Bali or on the farm.
RELATED: Why '90 Day Fiancé' Fans Think Brandon's Parents Are Master Manipulators, Not Julia