'90 Day Fiancé' Fans Think Tania Maduro and Syngin Colchester are in an Open Relationship — Here's Why
90 Day Fiancé fans think that Tania Maduro and Syngin Colchester could be in an open relationship. This theory could explain why Syngin was on a dating website and why he's been hanging out with a new woman, Erin. With Tania maintaining that they're still married, some fans think that they're polyamorous or in an open marriage.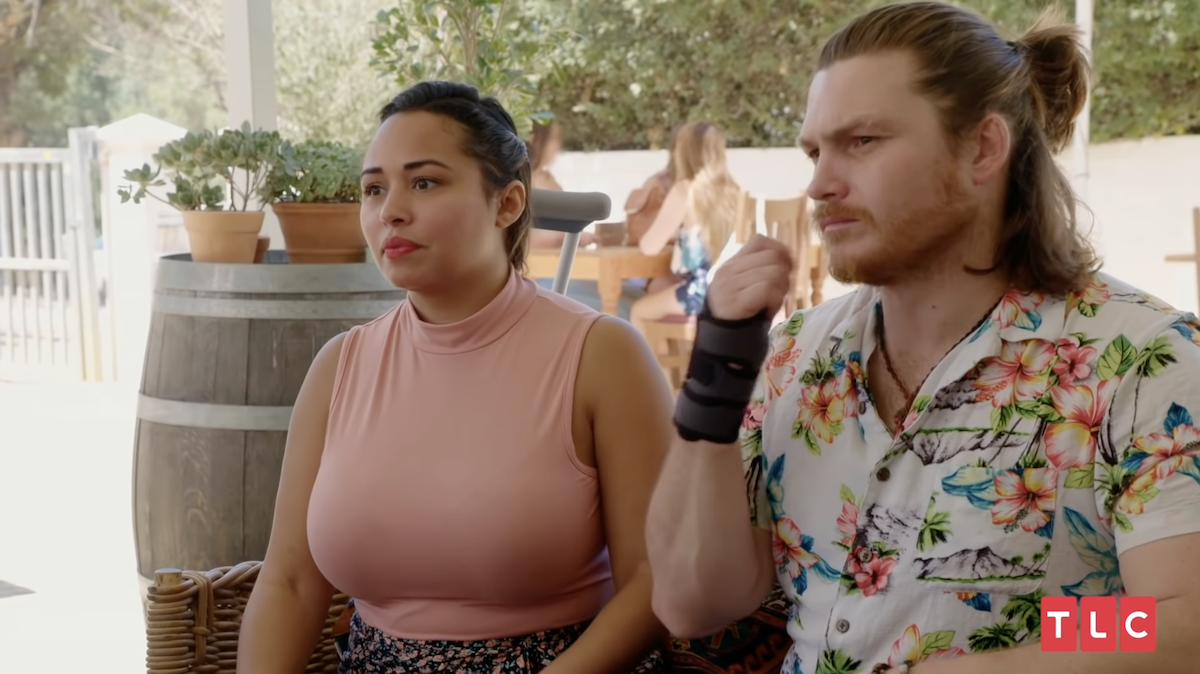 Did Tania and Syngin split up?
Speculation that Tania and Syngin are through began on Sept. 12th when Syngin teased his return to reality TV in a caption of an Instagram post. He said he would be "back on TV in like two months." The 90 Day Fiancé star meditates on a rock overlooking the view in a photo tagged at the Grand Canyon National Park in Arizona. In the now-deleted part of the caption, Syngin hinted at drama, saying that some "s— went down" in his personal life.
While fans automatically assumed since Tania didn't mention anything about returning to TV, that the season 7 couple broke up. Also, Tania and Syngin haven't been posting much on Instagram about each other. This leads fans to believe that Syngin is likely joining the season 2 cast of 90 Day: The Single Life. Also, it doesn't help that Syngin was seen with a new woman, Erin, for the last month.
Why '90 Day Fiancé' fans think Tania and Syngin are in an open relationship
On Reddit, 90 Day Fiancé fans are confused about what's going on in Tania and Syngin's marriage. Many fans speculate that the 90 Day Fiancé couple has opened up their marriage or is polyamorous. One user wrote, "Open relationship wouldn't really surprise me with this couple. I think it might be semi-hush so it can be a story line for TLC."
Another fan wrote, "I can definitely see Tania and Syngin as an "open/poly" type couple as well, and those are very valid relationship just like mono ones." Another fan theorized, "My guess is because of TLC. We will probably see everything play out on-screen," A Reddit user commented, "I'm not sure they're split because they still interact on Instagram. I wonder if they're in an open relationship/polyamorous. Neither would be a surprise to me."
Syngin parties with new girl, Erin at a festival
The rumors that Syngin and Tania are in an open relationship align with his wife, Tania, and his rumored new girlfriend, Erin, who have posted birthday shout-outs to him. Over the weekend, Syngin partied with Erin at the GoldRush Festival in Chandler, Arizona.
Erin (@anerinwithane on Instagram) posted many photos and videos of Syngin at the festival during the weekend. She captioned a selfie of the two of them, "Getting weird in the desert." Syngin then reposted that photo, adding the caption, "Thanks for your friendship." In another image, Syngin playfully has Erin in a chokehold. With the caption, "What the f dude!!! Hahahaha jk love you to bits @syngin_colchester. Festie besties for life!!!"
Could it be that Syngin and Erin are in a relationship while also staying married to Tania? Many 90 Day Fiancé fans are convinced that the couple could be in an open or polyamorous marriage, meaning they allow each other to see other people outside of their marriage. Hopefully, 90 Day Fiancé fans will get their answers in a few months when Syngin returns to reality TV.
RELATED: '90 Day Fiancé' Stars Tania and Syngin Spotted on This Bravo Reality TV Show