Why '90 Day Fiancé' Hired Former 'Teen Mom' Producers to Work on the Show
When 90 Day Fiancé executive producer Matt Sharp first began pitching the show, none of the networks wanted it. At the time, it had a different name and a slightly different premise.
"It was something like International Love, but that was not the title because that's a terrible title, and we brought around the show. It was going to chronicle Americans who have met people online as they visited these international relationships," he said on Reality Life with Kate Casey.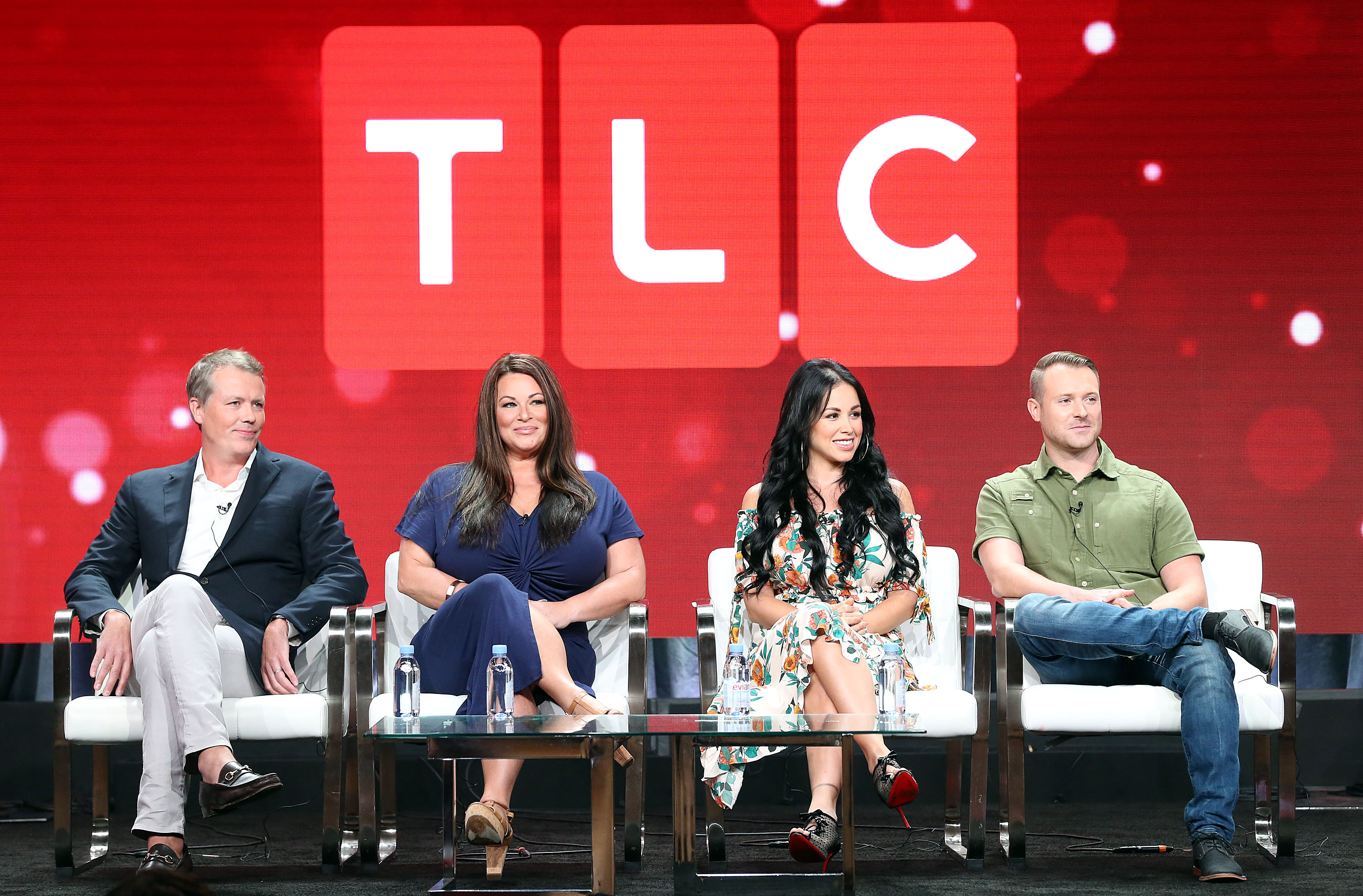 How '90 Day Fiancé' came to be
"We went around town to all the different networks. All of the female networks looked at the pitch and thought it felt too male, and all the male networks thought it felt too female," he continued.
So Sharp came up with a new concept: Bachelor Wars: Russia. This show would follow men as they went abroad to meet women. But none of the networks were interested in this premise either.
RELATED: '90 Day Fiancé': Eric and Leida Give an Update on Their Relationship with Tasha
Then, Sharp learned about the K-1 visa process and he knew he had a show on his hands.
"Thank you television format gods!" he said.
Sharp's friend at TLC heard and liked the pitch and the show's reel and now 90 Day Fiancé is one of TLC's most successful shows.
How 'Teen Mom' inspired '90 Day Fiancé'
After finding a network for the show, next on the to-do list for Sharp was deciding how to cast. He wanted the show to have a very authentic feel to it, like Teen Mom does. So the 90 Day Fiancé team makes a point to only cast pre-existing couples.
"These are people that are very much in the queue for a visa already," he said.
When it came to hiring producers, 90 Day Fiancé hired a handful of people who'd worked on Teen Mom before in an effort to try and mimic the MTV show's authenticity.    
RELATED: '90 Day Fiancé': Eric Rosenbrook Says What Cast Members Get Paid Is 'Really Insulting'
"We always wanted this to be a super-authentic, warts and all, look at love in this amazing world, very raw, the producers we brought in…a lot of them came from the Teen Mom world," he said. "There's an authenticity to that show, too. We wanted to do something that didn't just show one side of love. We wanted to do a show where… it's not black and white. There's actually a debate on the couches of America."
Unlike reality shows like those of The Bachelor franchise, Sharp didn't want to create "villains or heroes" on 90 Day Fiancé. He says he just wanted to show interesting people as they are work their way through a K-1 visa.
"We're not looking for villains or heroes; We're looking for real people with interesting backgrounds and stories and potentially interesting situations," he said.
RELATED: '90 Day Fiancé': Brittany Says Yazan Treats Her Like 'an Object'–'You're Not Going to Talk to Me Like That'