Why '90 Day Fiancé: The Other Way' Fans Think Ariela's Storyline With Ex-Husband Leandro Is Fake
90 Day Fiancé: The Other Way fans are starting to wonder if Ariela Weinberg inviting her ex-husband, Leandro Fosque, to her and her fiancé's home is all fake and scripted by production. Ariela flirting with Leandro in front of her fiancé, Biniyam Shibre, made fans think TLC planted him for more drama. Could it be that 90 Day Fiancé producers asked Leandro to come to visit to boost ratings with more drama?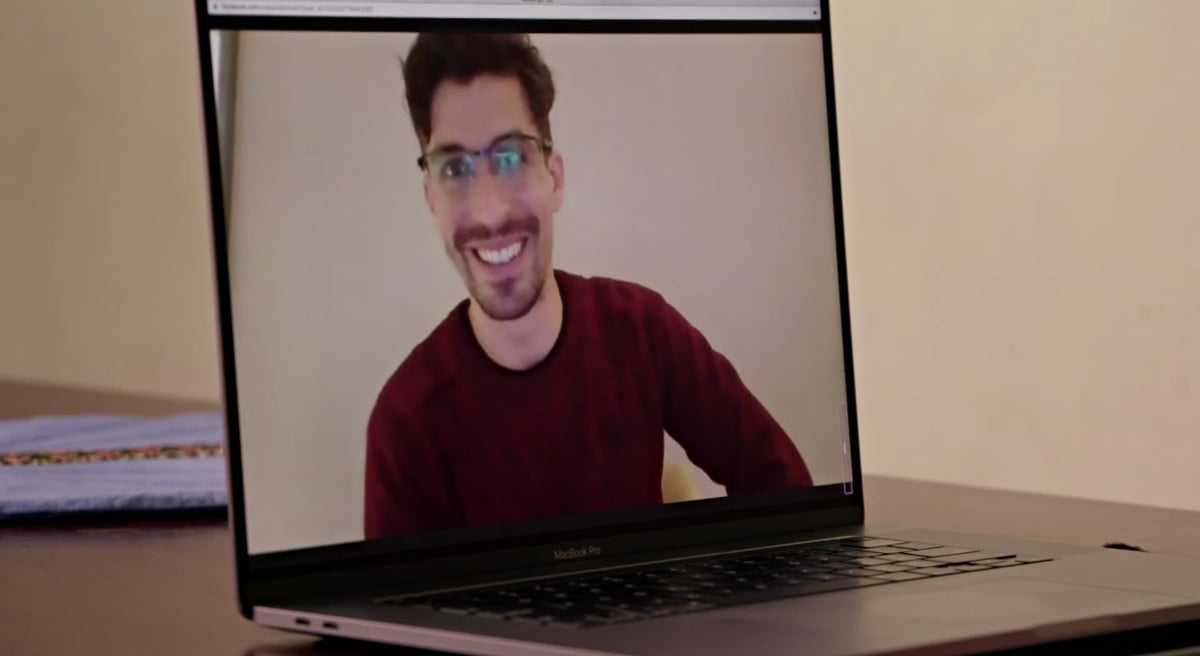 Ariela awkward (and flirtatious) interactions with Leandro in front of Biniyam
In the recent episode, which aired on September 5th, Ariela is preparing for Leandro's visit. Ariela has clarified to her fiancé that she and Leandro are just best friends, like "brother and sister." However, the majority of fans aren't buying it. Ariela was all glammed up for Leandro's arrival. She was even at the nail salon without her engagement ring. Biniyam noticed her missing ring, but she said it was just an honest mistake. However, it did look bad that they would pick up Leandro, and she forgot to wear her ring that day.
Another awkward moment was when Leandro met Ariela and Biniyam's baby, Avi, for the first time. While Leandro was holding Avi, Ariela told him, "You could've had a baby like this, but you didn't. You missed out." This comment did strike some fans as odd.
Some '90 Day Fiancé' fans think that Leandro visiting is totally fake
90 Day Fiancé: The Other Way fans are convinced that Ariela, Biniyam, and Leandro's storyline is fake. According to Reddit, a fan wrote, "TLC had to script this, right? And yet Bini reactions are so real! She can't be this cruel! Ugh idk what to believe."
During the episode, Biniyam awkwardly asked his finacée how come she and Leandro aren't together still, considering their close relationship. Ariela made it even more confusing when she suddenly burst into tears and started crying about how she never wanted to break up with Leandro and how she had hopes of getting back together with him. The user wrote, "And Bini is just sitting there awkward. Like, what is he supposed to think about this? What message is trying to be sent here?"
While some fans don't know what could be scripted, they feel like this situation is so odd that there's no way it could be real. One fan mentioned, "Even when TLC scripts stuff they do occasionally not tell cast members." Another Reddit user commented, "It all seems to [SIC] staged. They are all terrible actors."
One user said that Ariela had said things after her debut season, 90 Day Fiancé: The Other Way Season 2 that made them believe that their first season was also scripted. They wrote, "100% staged. Things she said after her season makes me think this is definitely staged."
Is Ariela creating this drama to get back at Biniyam?
While some fans believe that this is 100% fake, some think the truth is that Ariela is attempting to get back at Biniyam for his risque dance routine with his ex-girlfriend. Who can forget on 90 Day Fiancé: The Other Way Season 2, when Biniyam played butt bongos on his ex-girlfriend during his club performance. One fan wrote, "This s— has got to be for drama and not IRL."
A fan theory is that Ariela just wants attention; therefore, she's making Biniyam jealous by inviting Leandro. One fan wrote, "But I know some people love creating drama, so I wouldn't put it past her." Another user said, "If this s— isn't scripted, then she is f—ed in the head!" A second fan thinks that Ariela is not acting. They commented, "She's actually this way."
Whether or not TLC production added Leandro to the storyline to add more drama doesn't really matter. The reactions are all authentic. It will be interesting to see how the rest of Ariela and Biniyam's journey plays out.
RELATED: '90 Day Fiancé:' Ariela Flirting With Ex-husband Leandro Is 'Cringe' and 'Disrespectful' Says Fans