Revealed: Why A.J. Cook Really Left 'Criminal Minds'
Many fans can't imagine what Criminal Minds would be like without Jennifer "JJ" Jareau, who is played by A.J. Cook. The quick-thinking profiler was once the BAU's former liaison with both the media and police. When she returned in season 7, she became the profiler we know her to be. But why did A.J. Cook leave Criminal Minds just to return again? Read on to learn more.
From media liaison to criminal profiler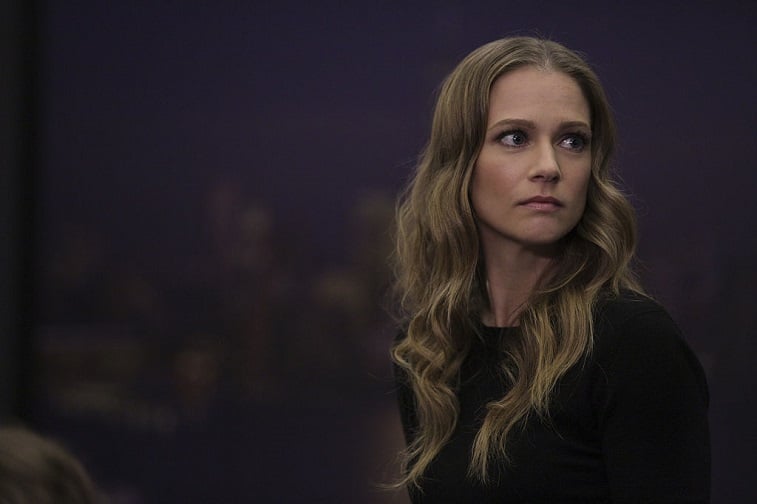 JJ is now a criminal profiler, but that wasn't how it all began. She's been around since the very beginning of the series and was a fan favorite for many. After season 5, Cook's contract wasn't renewed and it was reported that it was in an effort to cut some costs. However, she didn't just get cut completely. Cook stuck around to do a few episodes in season 6 to tie up loose ends.
Fans didn't want A.J. Cook to leave the show
Fans weren't exactly on board for JJ to be gone from their favorite series. Cook was eventually brought back into the fold and came back for season 7. She hasn't left the show since, and fans really seem to like JJ, at least for the most part.
TV Guide Magazine spoke with Cook about her return to the series as well as her prior departure. "I had no idea it was coming," Cook said. "None of us did. I'd be lying if I said it didn't hurt my feelings, but I chose to be me through the whole thing. And that's lead me back to where I started, but in a completely different way."
When asked if she thought the fans were responsible for her return to Criminal Minds, Cook said, "Their outpouring of support really blew me away. That's definitely the silver lining to being let go. The fans really let me know how they felt, and I guess they really let CBS know too."
Fans aren't happy after that explosive season 14 finale
Now that the final season is almost here, fans have mixed feelings about JJ after she revealed some shocking information to Dr. Spencer Reid (Matthew Gray Gubler) in the season 14 finale. JJ was being held at gunpoint by a terrifying unsub and the pressure was on. Reid was there as well and she had to reveal a secret she had never said out loud before.
"Spence, um, I've always loved you. And I was just too scared to say it before. And now things are just really too complicated to say now," JJ revealed. "I'm sorry, but you should know."
Reddit is full of fans taking sides about whether or not JJ and Reid should take their relationship to the next level. The tone is overwhelmingly negative and things don't look good for Jeid going into the final season.
"When the end is approaching they seem to just hastily created a forced romance and I don't buy it, it was never (well there are some but it's short lived and it just happened naturally) in CM's nature," a Reddit user said.
"I hate it," another user wrote. "It makes no sense and is just created for drama. He did have a crush on her in the beginning but she never returned the feelings, she only ever saw him as a friend/little brother figure, and eventually his feelings went away too."
Thankfully, JJ will be in the final season of Criminal Minds. Fans will get to see how it all plays out with her and Reid when season 15 premieres on Wednesday, January 8, 2020, at 9 p.m. E.S.T.