Why Aaron Eckhart and Radha Mitchell Aren't In 'Angel Has Fallen'
Gerard Butler returns for a third film in the series following Olympus Has Fallen and London Has Fallen but a few faces did not return for Angel Has Fallen. Aaron Eckhart played the President in Olympus and London. His term ended so there is a new President. And Radha Mitchell no longer plays Banning's wife Leah, although Leah is still in Angel Has Fallen.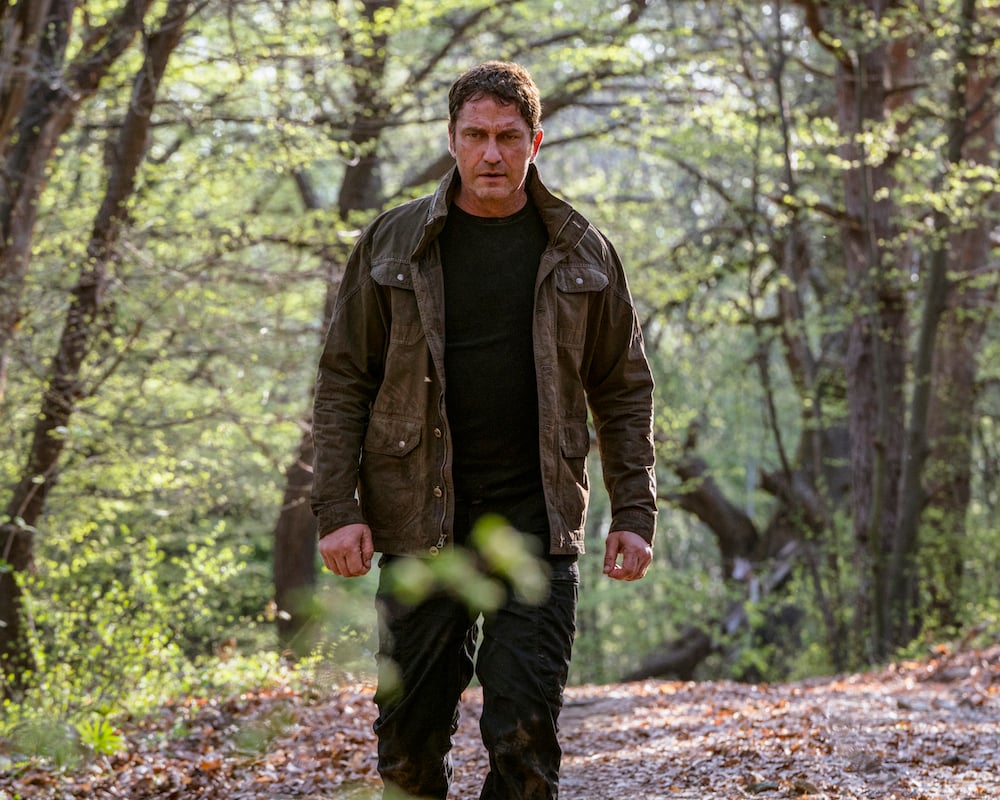 Angel Has Fallen has Mike Banning (Butler) protect the President again, only this time he's framed for the assassination attempt. Now Banning is on the run and has to convince the FBI, and the President himself, that he's innocent while trying to stop the real assassins from finishing the job. Director Ric Roman Waugh explained the casting changeup. Angel Has Fallen is in theaters Friday, August 23.
Aaron Eckhart was never going to be in 'Angel Has Fallen'
Olympus Has Fallen came out in 2014, where President Asher (Eckhart) was already well into his term. London Has Fallen was two years later, but Angel Has Fallen comes five years after Olympus. It would make sense that a new President had taken office, and it was someone we've met before.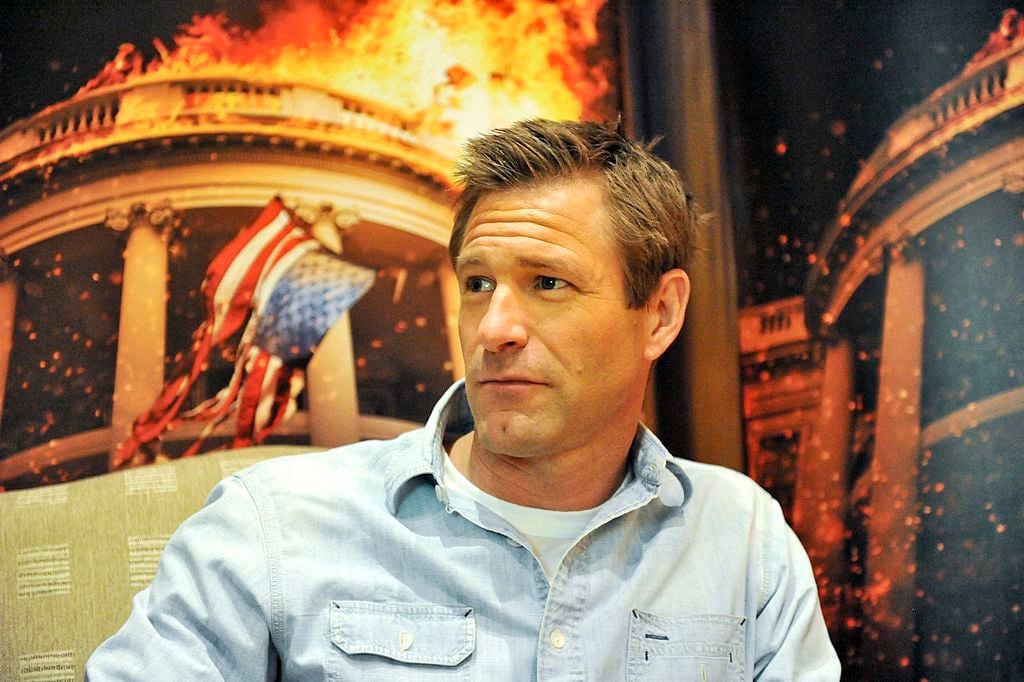 "When I came into the project, I think that they were already committed, which I loved, that there was an evolution to the Allan Trumbull character who Morgan Freeman plays," Waugh said. "He started as the Secretary of Defense and then was the Vice President, now was going to be the President. So really the only two people who were coming back was he and Gerry."
Radha Mitchell wanted to be in 'Angel Has Fallen'
Leah Banning remains a vital character in Angel Has Fallen. Mitchell wanted to reprise her role, but they just could not work it out. 
"Radha Mitchell was definitely going to be a part of it but we had a massive scheduling conflict," Waugh said. "When you're trying to put such a huge cast together, she suddenly could not make the schedule work. So we had to desperately find somebody else and got very lucky to find Piper Perabo."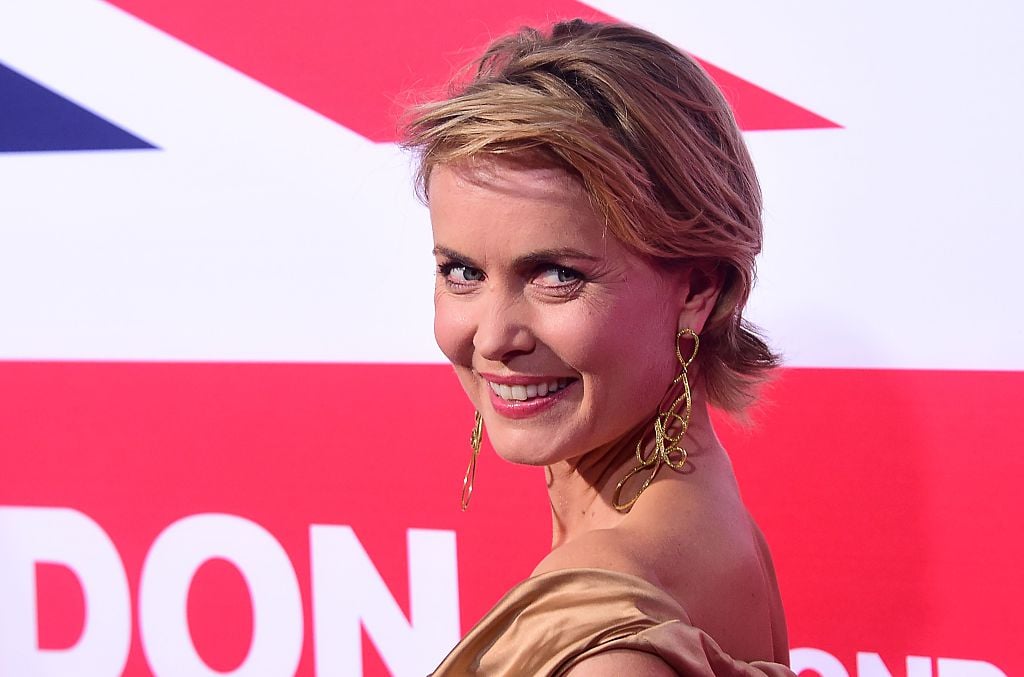 Perabo fills in for Mitchell as Leah, but Leah's faith in her husband hasn't changed.
"It had nothing to do other than scheduling conflict," Waugh said. "It was the fact that Radha suddenly was not available and we had everybody else at the same time. It became this whole dance of that."
Morgan Freeman returned with a promotion in 'Angel Has Fallen'
Freeman played the President before in Deep Impact. His Olympus Has Fallen character has risen in rank, and now he fills a thematic role for Banning too.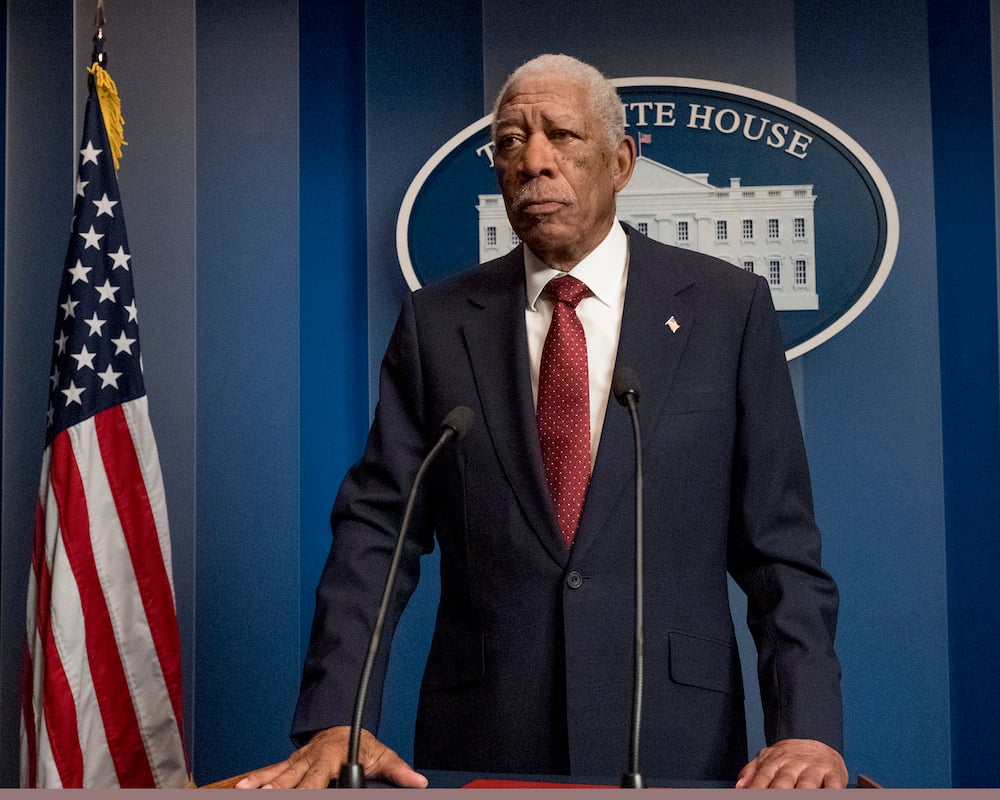 "[Banning is] dealing with a sense of abandonment of a father that we finally get to meet in the movie," Waugh said. "The paternal sense that he has with Allan Trumbull, that's what I really loved about the evolution of who was going to be the president. There was this new paternal father figure that had an evolution with the Mike Banning character and we really get to see it play out this time."
The White House was recast for 'Angel Has Fallen' too
Radha Mitchell and Aaron Eckhart are in good company. The White House set from Olympus Has Fallen wasn't available again. There are plenty of White House sets in Hollywood for all the presidential movies and TV shows, but Angel Has Fallen built one from scratch.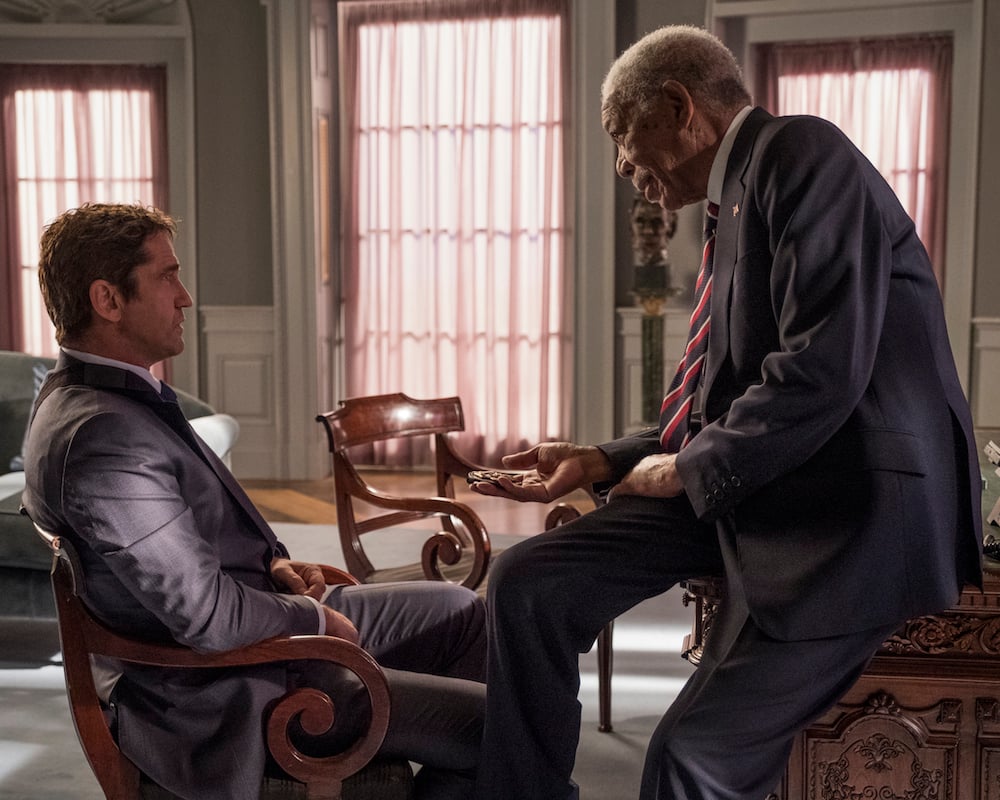 "We built it," Waugh said. "What was great is that we had [retired Secret Service Agent] Mickey Nelson with us who was able to tell us exactly how the West Wing is laid out, how the Oval Office looks, the walk to the press room and the things that really made it feel organic and real."
The director of 'Angel Has Fallen' is new to the series too
Each film has had a different director. Antoine Fuqua directed Olympus Has Fallen. Babak Najafi directed London Has Fallen. Ric Roman Waugh came in and faced the biggest challenge of his career.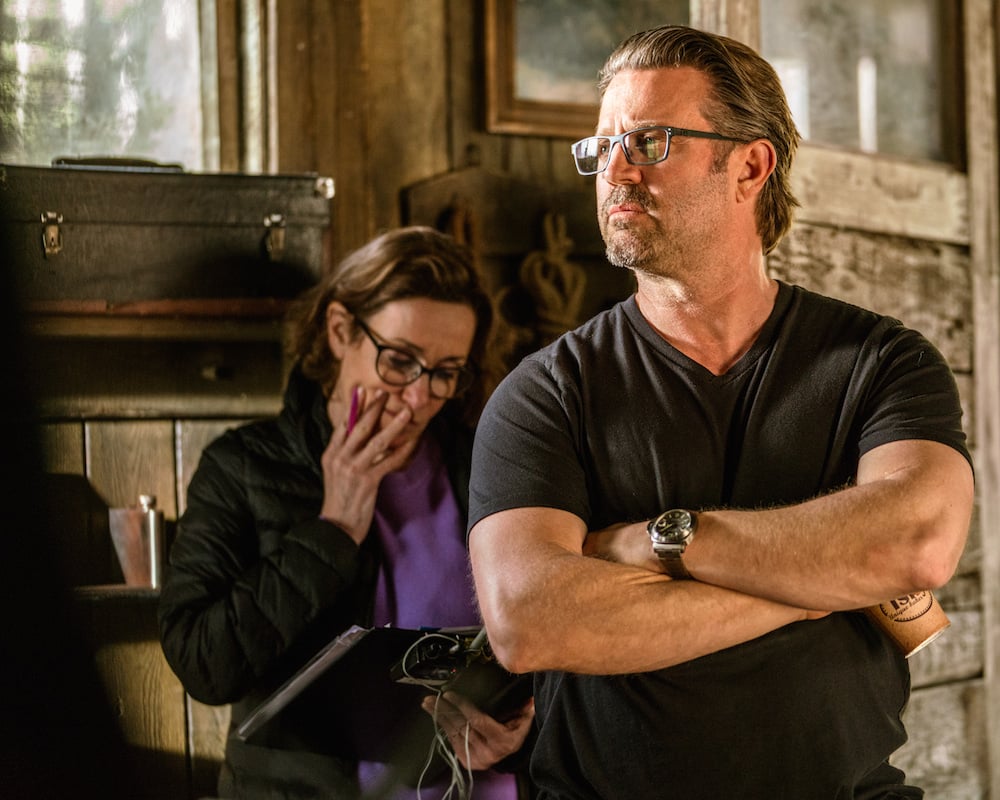 "Angel is definitely where I'm bringing my action sensibilities and my dramatic sensibilities together," Waugh said. "The struggle was to maintain intimacy while creating scope. So you're trying to create massive spectacle and big, big visceral set pieces but keep the intimacy of character, meaning that you're always emotionally connected to what's going on and not just creating action for the sake of action."
There are moments of levity, especially when Banning meets his father Clay (Nick Nolte), but Angel Has Fallen is an intense ride.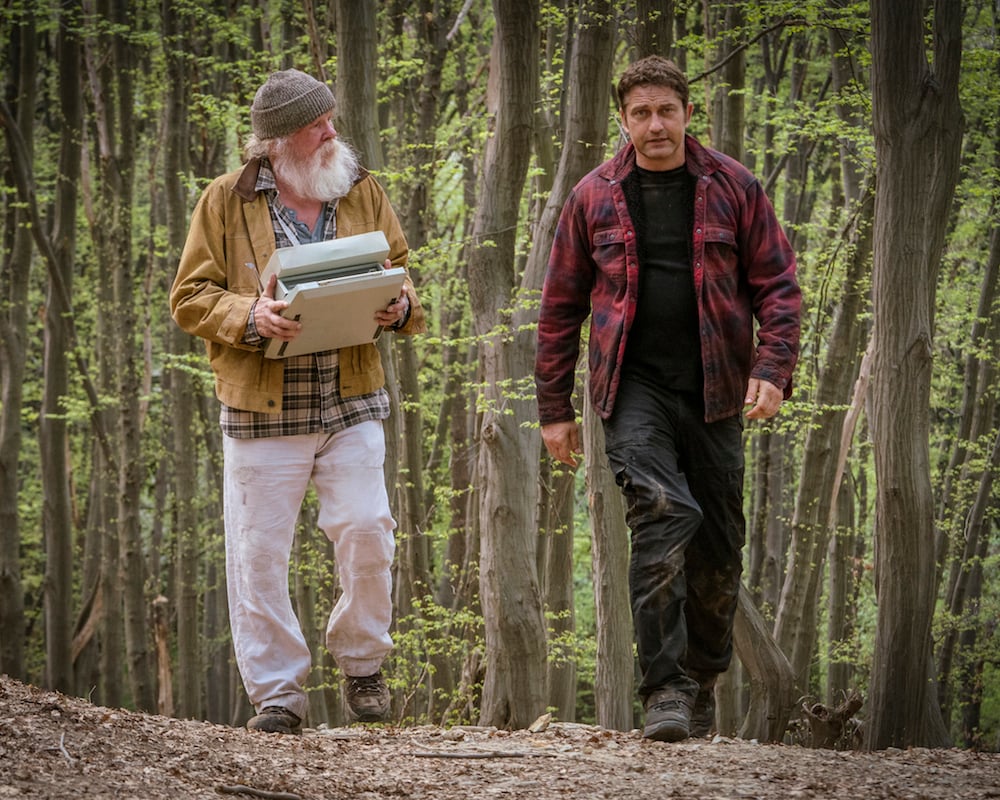 "Even if you're laughing with Clay Banning and all that, you're still emotionally connected to what's going on," Waugh said. "You're with the characters in the action. You're just not watching sh*t blow up, although we do blow up some stuff."