Why Actress LisaRaye McCoy Says She Turned Down Bravo's 'Real Housewives'
LisaRaye McCoy has been in the headlines lately for giving her commentary on all things pop culture as a panelist on Out Loud with Claudia Jordan. McCoy's comments on the Kardashian's curated bodies trended on Twitter and she did not mince words about her disappointment with the drama on Real Housewives of Atlanta.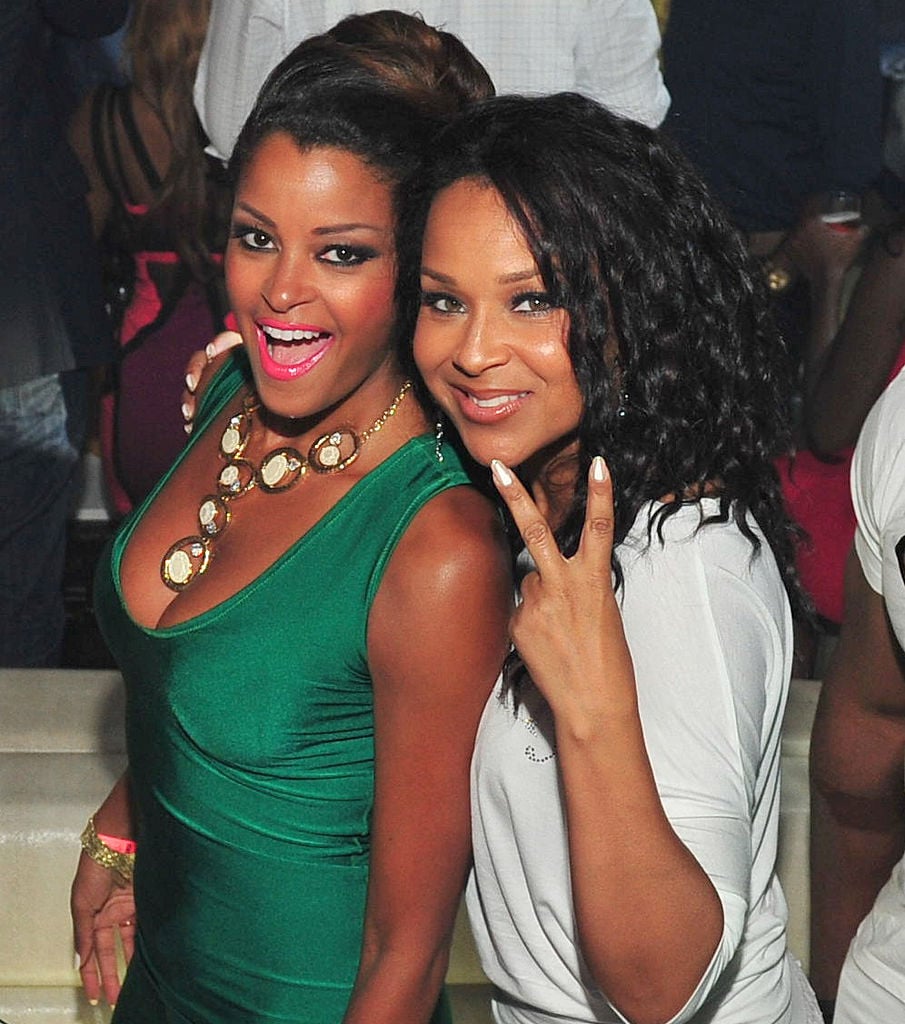 As it turns out, McCoy can speak on her feelings toward the Housewives drama as she turned down the chance to star on the franchise to avoid being looped into the cattiness. 
LisaRaye McCoy says she turned down Really Housewives" because she has 'a legitimate career'
McCoy revealed that she was approached by Bravo executives seven years ago to be part of their Real Housewives franchise. Though she did not name which cast executives vetted her for, many speculate she was wanted for Atlanta as the cast is made up of all African-American women, some of whom had careers in entertainment prior to being cast.
But McCoy was not interested. "I politely gave them the 'No Thank You.' I actually have a legitimate career," she told The YBF podcast.
She referred to reality television as "buffoonery" that only shows negativity. At this stage in her life as a mother and grandmother, McCoy says the compromising situations arranged by production on the show would only lead to her potentially getting physical with a cast member in a heated argument. "I'd be sued," she declared.
Related: Vivica A. Fox Asks If Nene Leakes Is Using Drugs After Leakes Revealed She's In Therapy For 'RHOA' – Fox and Others Not Sympathetic
McCoy has been featured on former RHOA star Claudia Jordan's daytime talk show on FOX Soul for the past few weeks. The subject of RHOA has come up several times, specifically regarding OG Nene Leakes's admission that she's now in therapy after becoming tired of the drama from the show. McCoy has not been sympathetic.
"I don't think it's anything that she hasn't gone through with all the 25 seasons that she's done. What extra has happened?" McCoy asked about Leakes. She also suggested that if Leakes' mental state was that comprised, that she should quit the show altogether.
Despite turning down 'Housewives,' LisaRaye McCoy had her own reality show on TV One
McCoy may not be a fan of reality television today, but she did star in her own reality series on TV One. The Real McCoy followed the aftermath of McCoy's divorce from the Prime Minister of Turks and Caicos, Michael Misick. She'd been married and working as the first lady of the island for four years before she filed for divorce and moved back to LA after Misick was accused of corruption. 
McCoy was out of the acting and Hollywood scene for some time and the series was meant to chronicle her life getting back to work and regaining her reputation and independence. Season 1 was dedicated to reconnecting with family and friends and giving her side on what happened in her marriage. Season 2 followed McCoy as she worked on the VH1 series Single Ladies and worked with spiritual advisors to achieve personal peace.
The show was canceled after two seasons and McCoy has maintained her stance on reality television since.