How Adam Sandler Proved He's 'True to His Word' By Casting This 'My Three Sons' Actor in One of His Films
A-lister Adam Sandler was apparently a big fan of the 60s sitcom 'My Three Sons' and gave one of the show's former child stars easy audition access to his movies.
Adam Sandler skyrocketed to fame after he debuted on Saturday Night Live in 1991. Later earning A-list status on the big screen, Sandler's chance run-in with this My Three Sons alum resulted in the former child star gaining easy audition access to the superstar's movies.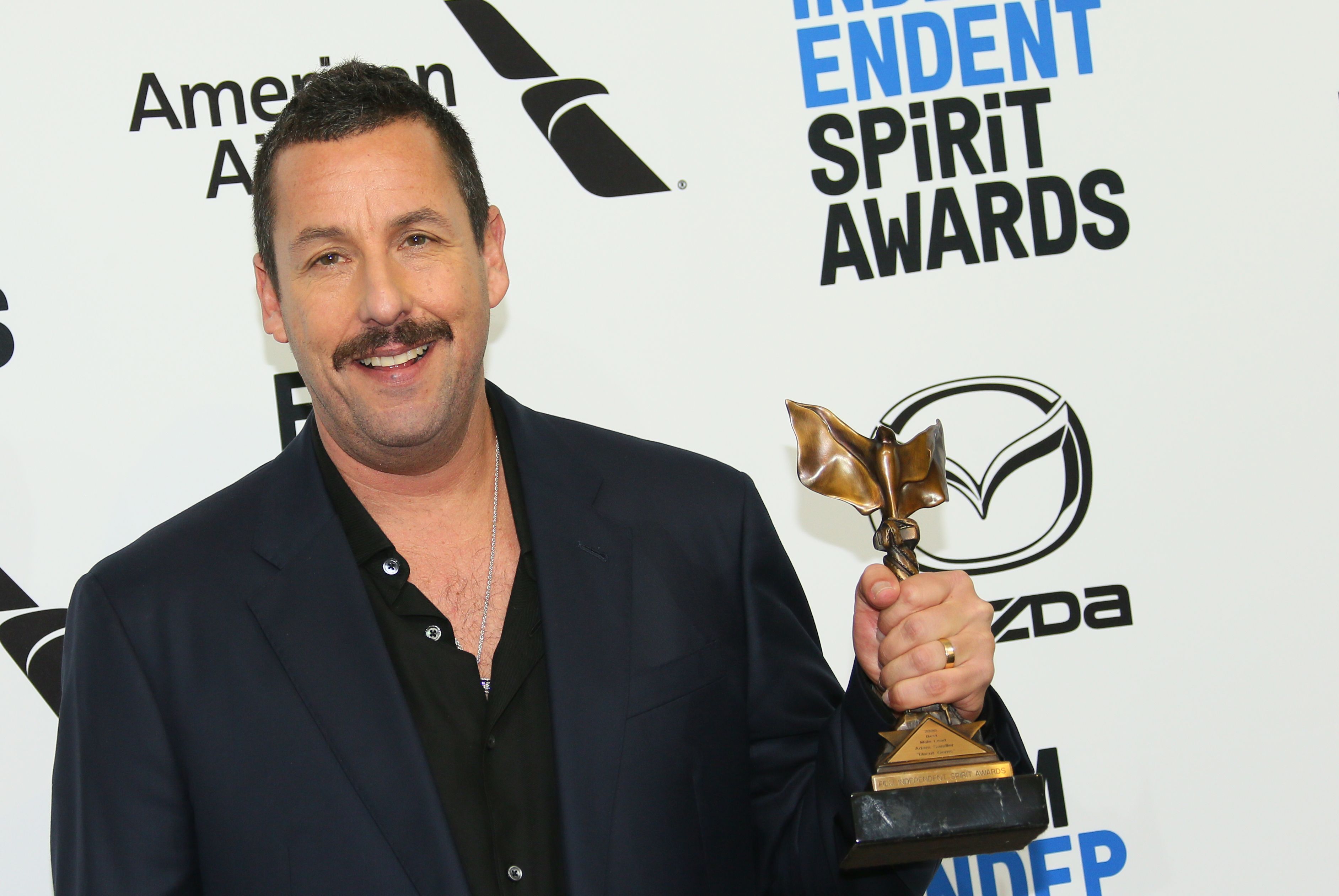 Barry Livingston ventured over to Happy Madison Productions
Actor Barry Livingston rose to fame playing youngest child Ernie Douglas on My Three Sons from 1963 to 1972. Starring alongside Fred MacMurray, Livingston learned the ins and outs of Hollywood at a young age while on the legendary sitcom.
Moving on to other roles after the series ended, Livingston later landed parts in major films and TV shows. Some of his credits include appearances in blockbusters like The Social Network and Argo, and the popular drama Mad Men.
After a turn in the 2003 film Dickie Roberts, Livingston was in between takes of a guest spot on a TV series and decided to explore the lot for other potential roles. The former sitcom star purposely went in the direction of Sandler's production company.
"I was on the Sony Pictures lot doing an episode of The Guardian and decided to kill a little free time by walking over to the Happy Madison offices (Sandler's company)," he wrote in his 2011 book, The Importance of Being Ernie:: From My Three Sons to Mad Men, a Hollywood Survivor Tells All. "As always, I was in search of past employers and future work. Unfortunately, the place was deserted. … I walked back outside just as a golf cart skidded to a stop in front of the offices, and Sandler hopped out of the driver's seat."
Adam Sandler recognized the 'My Three Sons' alum
Revealing that Sandler was wearing gym clothes as if he'd just been working out, Livingston decided to approach the star to introduce himself.
"He was hurrying to his offices as our eyes met, Livingston recalled. "I said, 'Hi, Adam. I was in Dickie Roberts, the film you produced. You might remember me. I used to play Ernie Douglas on…"
Livingston didn't get to finish his sentence since Sandler recognized the former sitcom star.
"My Three Sons! That was one of my favorite shows!" Sandler told Livingston. "Every night it was on, our whole family would gather in the living room and watch the show together!" The SNL alum even went on to share his favorite episodes of the 60s series.
Adam Sandler repeatedly opened the audition door for Barry Livingston
Always on the hunt for work, Livingston decided to be bold and lobby for a role in one of Sandler's movies.
"It was pretty g*ddamn cool to meet him," Livingston wrote. "What a genuinely nice guy. Before parting ways, I thought I'd throw out a pitch for a job. I said, 'I really appreciate being in Dickie Roberts, but I'd like to be in one of your films.'"
Sandler didn't hesitate with his response. "Sure! Sure! I'll put you in one of my films, no problem!" Sandler assured Livingston. 
The former child star revealed how he was given immediate access to auditions for Sandler's movies, without having to go through the usual red tape.
"Over the next four years, I auditioned for every Sandler movie that he was about to make," Livingston remarked. "It wasn't my agent getting me through the door, either. It was Sandler telling his casting director to bring me in. He was holding true to his word." 
It took some time, but Livingston ended up appearing in Sandler's 2008 comedy You Don't Mess with the Zohan. He praised Sandler for being a man of his word.
"I was blown away that such an industry mogul, a man with a thousand details a day to attend to, would remember our short conversation," Livingston wrote. "What a guy. He eventually kept his promise."