Why Adrienne Bailon Secretly Recorded Her Husband Israel Houghton Before They Married
Fans of The Real are familiar with Adrienne Bailon and Israel Houghton's love story. But, Bailon admits she took precautions in the beginning. Bailon admits she secretly recorded Houghton when she wasn't in his presence to make sure he was committed to her.  Israel Houghton had infidelity issues in his previous marriage Bailon is Israel's …
Fans of The Real are familiar with Adrienne Bailon and Israel Houghton's love story. But, Bailon admits she took precautions in the beginning. Bailon admits she secretly recorded Houghton when she wasn't in his presence to make sure he was committed to her.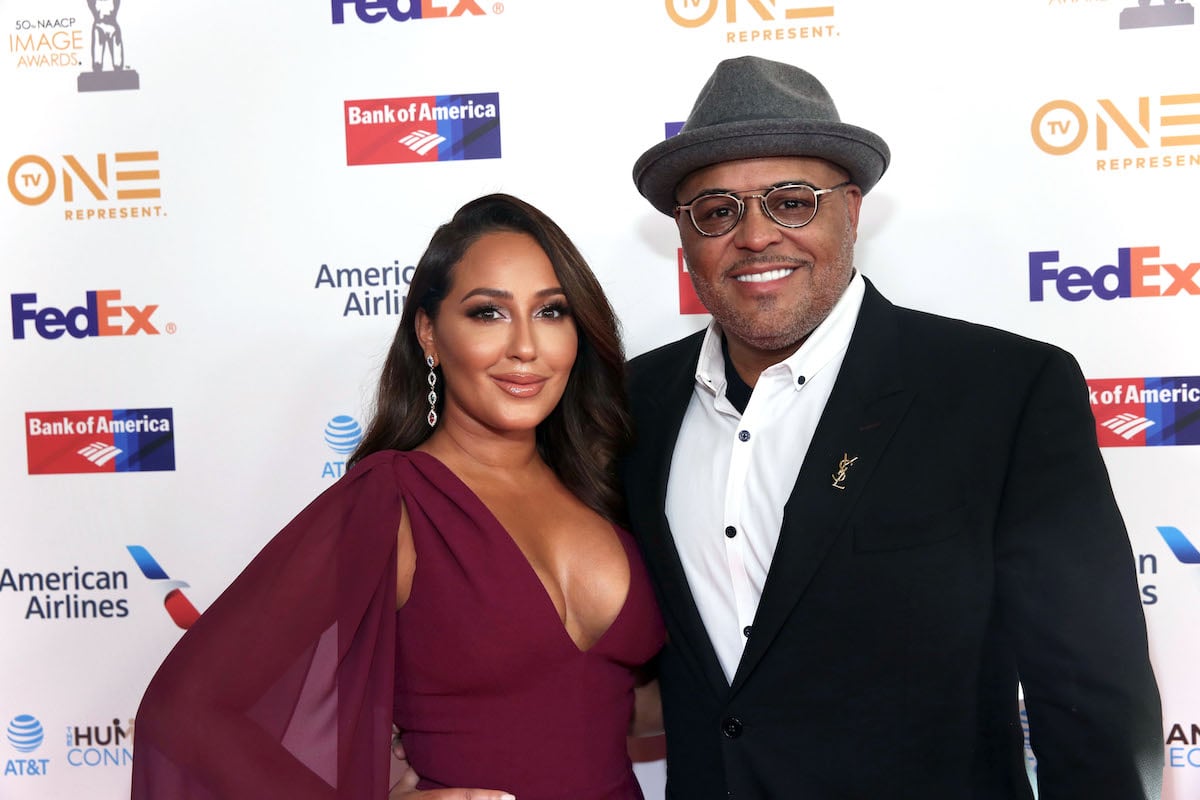 Israel Houghton had infidelity issues in his previous marriage
Bailon is Israel's second wife. He was previously married for 20 years to a woman named Meleasa Houghton. Israel admits he was unfaithful throughout his marriage to Meleasa, even having outside children. The two divorced and within months, he began dating Bailon.
But Bailon did not enter into the relationship without having tough conversations with Israel about the mistakes he made in his first marriage. She revealed on The Real that she did her own investigation on Israel amid rumors that he and Meleasa were still married.
Related: 'The Real's' Host, Adrienne Bailon-Houghton, Reveals What Inspired Her Weight Loss
"Thank god for the Internet these days, things get confusing and you get to clarify," she said. "When I first started dating my husband people thought he was married, and that was a lie. "If you're being real you want to talk to the man, and you're like 'You got me out here looking crazy. Let me see the paperwork.'" 
Israel showed Bailon the paperwork, with Bailon realizing the confusion of their divorce was due to them filing under their initials and not their full names for privacy. 
Adrienne Bailon secretly recorded Israel Houghton to make sure he was committed
Bailon revealed during a 2019 episode of The Real that she's always recorded people to find out their true intentions, even her close friends.
"So there's something called Voice Memo on your phone, and you can literally put it on Voice Memo, lock the phone, put it down, walk out the room, let y'all talk about me, walk back in, play it back outside the room, listen to what y'all said, walk back in and be like, 'So Tam, you would say that sometimes I talk a lot?' " she explained.
She didn't stop at just her friends. Bailon also did the same for men she dated, including her now-husband, Houghton.
"In the car, I left my phone on Voice Memo, put it into the side thing in the car, walked out, and went into a store," she said. "I was like, let me see what phone calls he makes. Let me see if he talks to anybody on the phone. You're just getting to know each other."
Related: Adrienne Bailon Is Tired of Being Associated With the Kardashians
Luckily, Houghton turned out to be faithful. When Bailon heard the recording back, she was impressed by what she heard.
"He was writing a worship song in the damn car," she admitted. "He was like, 'Lord, I love you! Jesus — Oh, hallelujah!' And I was like, 'Aw, there's nothing here.'"
She later confessed what she had done to Houghton, telling him, "That was a cute song you was singing!'"
Bailon and Israel married in Paris in 2017, the same place where Israel proposed less than a year earlier.