Why Al Pacino's 'The Irishman' Oscar Nomination Surprised Even Him
These days, when actors get nominated for big awards, it's easy to find out how they feel about it. Most of them are on social media and share their reactions with all their fans. Those that aren't often provide statements that go out into the media. The cast of The Irishman did neither, but Al Pacino happened to be speaking with press the day after his latest nomination.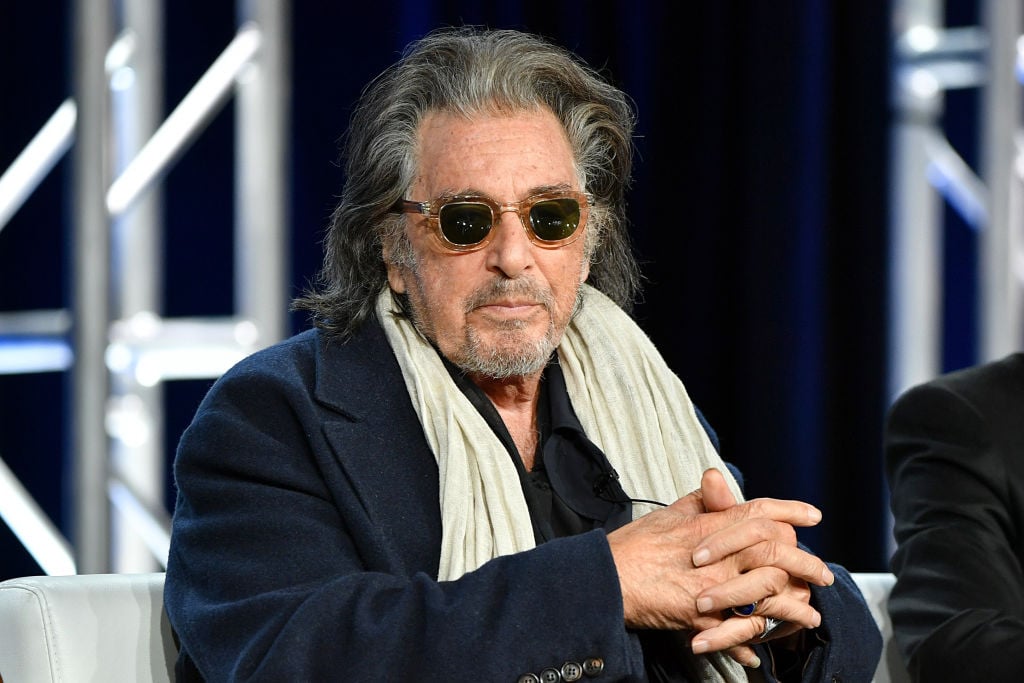 Pacino was on a Television Critics Association panel for his Amazon series Hunters. After the panel, Showbiz Cheat Sheet asked him what his Oscar nomination meant to him and he gave a thoughtful answer. You can see Pacino in Hunters February 21 on Amazon Prime.
'The Irishman' is Al Pacino's first Oscar nomination since 'Scent of a Woman'
Al Pacino earned Oscar nominations for his roles in The Godfather, Serpico, The Godfather: Part II, Dog Day Afternoon, …and justice for all, Dick Tracy and Glengarry Glen Ross. He finally won for 1992's Scent of a Woman. The Irishman is his first nomination since, despite legendary movies like Carlito's Way, Heat, Donnie Brasco and The Insider in between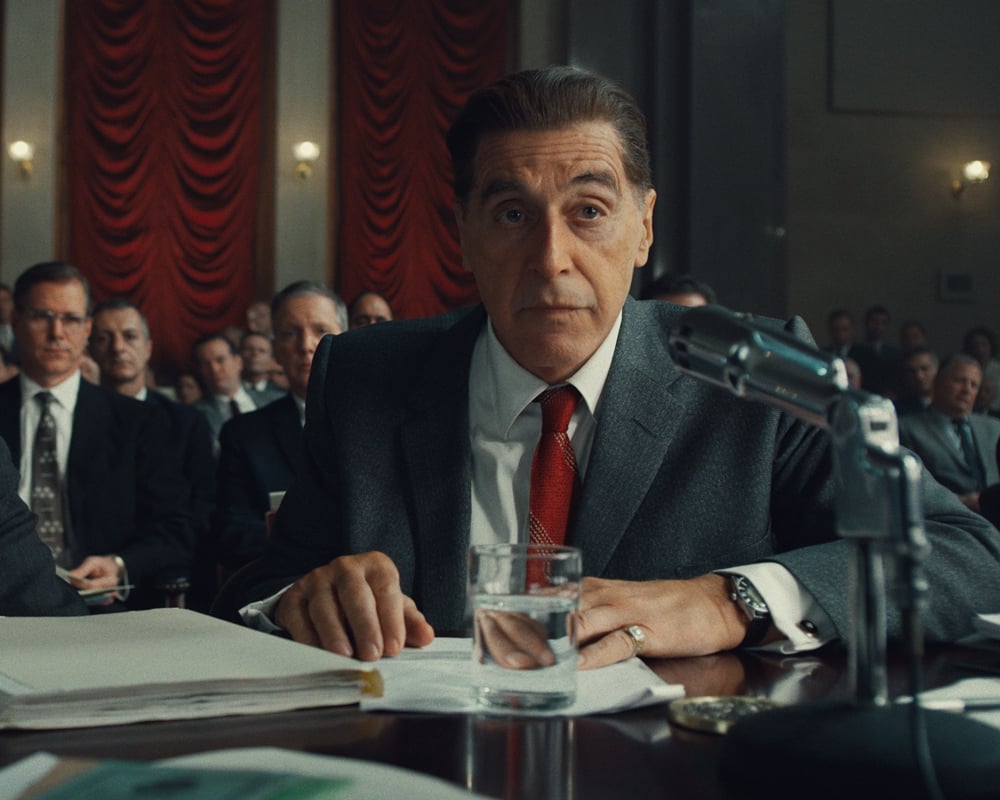 "Well, the idea of it being the first in a long time, that's good," Pacino said. "I guess just getting an Oscar nomination, how about it just makes you feel good? How about that? It really does."
Al Pacino didn't expect to an Oscar nomination for 'The Irishman'
The Academy of Motion Picture Arts and Sciences announced their nominations for 2019 films on January 13, 2019. On January 14, Pacino spoke with reporters about Hunters and said he never expected it, even though he'd already earned Golden Globe, BAFTA and SAG nominations.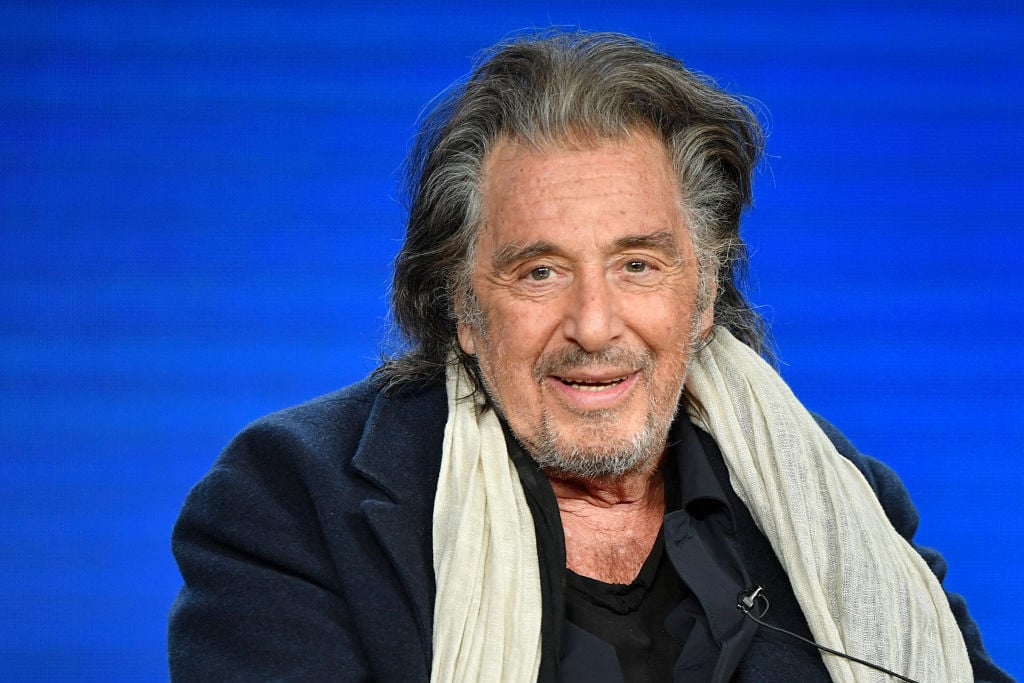 "I've experienced it," Pacino said. "As usual, I remember getting up because I had been nominated different things for Irishman. There was a lot of talk about it and I thought, 'Well, I don't know, Oscar, it's different. The Oscar is different somehow. Then when they told me I was nominated for it, it did give me a rush and it did make me feel very good."
Al Pacino improvised a lot on 'The Irishman'
Al Pacino went on to describe how he'd frequently go off script. Robert De Niro adapted to his improvisations. No wonder it was three and a half hours long!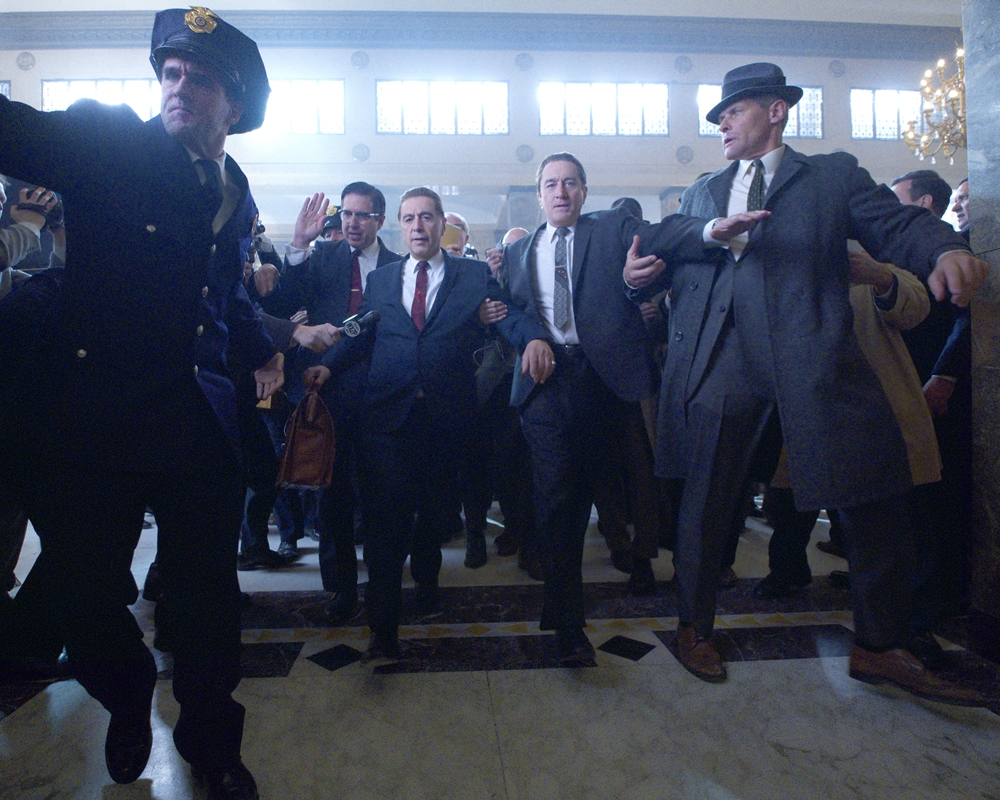 "Of course Bob and Joe [Pesci], no matter what I say, they're so there in the moment. I had a lot of scenes with Bob and sometimes I would just start saying things that weren't, frankly, in the script. We'd just be talking and Bob, it just rolled off his shoulders, he just goes into it with me. It's kind of nice to have that. It's kind of good to have someone who goes with the glow no matter what you throw at them. I like to feel it's vice versa so if he does it."

Al Pacino, Hunters Television Critics Association panel, 1/14/2020
Martin Scorsese wasn't too fond of the improvs though
Martin Scorsese may have had to scold Al Pacino more than once while filming The Irishman.
"Marty came out of the tent. He was in a tent one time when we were having this particular scene that we were going into things that were not written. That was kind of weird because we didn't know where we were for a second and just going into it. He stuck his head out from the tent and just said, 'Well, uh, yes, all right, okay. I'm going to see this in the editing room, remember. I'm going to have to edit this now.' I said, 'Oh, gee, sorry.'"

Al Pacino, Hunters Television Critics Association panel, 1/14/2020