Why Alec Baldwin Only Shook Wife Hilaria's Hand for Six Weeks After Dating
Find out why Alec Baldwin refused to do anything but shake Hilaria Baldwin's hand when they were first dating.
Alec Baldwin is probably best known for his comedy performances. Baldwin appeared on the NBC network show 30 Rock from 2006 to 2013. The comedy series included other popular comedic actors and actresses such as Tina Fey and Tracey Morgan.
Baldwin also has a notorious reputation for his performances on Saturday Night Live. When it comes to comedy and acting, Baldwin candidly shares his talents and experiences.
However, when it comes to his relationship with his wife his fans may be shocked to learn how the two came to be. More interestingly, find out why Baldwin only shook his future-wife Hilaria's hand for the first 6 weeks that they dated. 
How did Alec Baldwin meet his wife?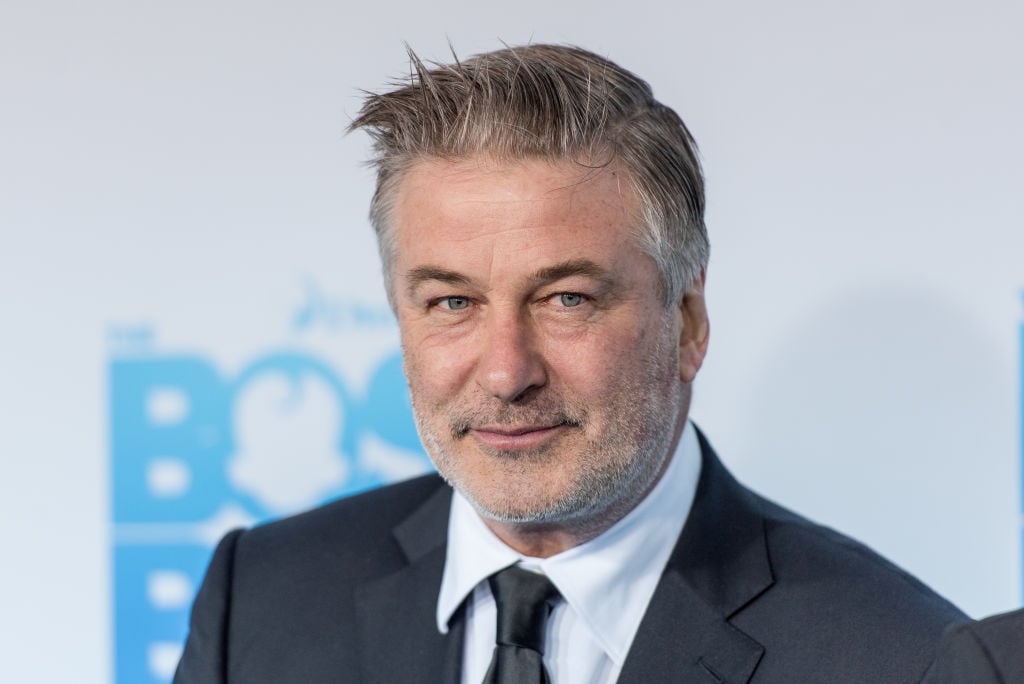 Baldwin and his wife Hilaria met in a very serendipitous fashion. Baldwin recalled the oddly warm evening in February that he just by chance met her.
Baldwin was with his friends at a local spot in Manhattan when she caught his eye. Baldwin approached her saying: "I must know you." Hilaria recalls being surprised but accepting his card nevertheless.
Baldwin slowly but surely began courting Hilaria after their run-in. This sweet Instagram posted by Baldwin is a tribute to the couple's love story and how they met.
Alec Baldwin's marriage and family
Baldwin and Hilaria's relationship quickly developed after they officially began dating. The pair was only together for five months before making the decision to move in with one another.
Shortly after the couple began discussing marriage, and in no time they announced that they were engaged. In June of 2012, the happy couple officially tied the knot. The wedding took place in New York City at the Basilica of St. Patrick's Old Cathedral. 
For Baldwin, this was not his first marriage. The famous celebrity was in a previous marriage with the actress Kim Bassinger. The marriage lasted for nine years before getting a divorce. B
aldwin and Bassinger had one child together before splitting up. Since Baldwin had once admitted to being unsure if he would ever marry again, his willingness and excitement to marry Hilaria in 2012 can be seen as a testimony of Baldwin's love for Hilaria.
At the moment, the couple has four children together: Romeo, Carmen, Leonardo, and Rafael. The family appears extremely happy together in the public and in social media posts. Fans and the public are thrilled for the couple and their success, but find out what Hilaria recently revealed about the start of their relationship that everyone is talking about.
What did Hilaria Baldwin recently reveal about her husband? 
Baldwin's recent appearance on The Ellen DeGeneres Show as a guest host has much of the media talking about Hilaria revealed on the show. As Hilaria enters the stage Baldwin greets her with a handshake and Hilaria can't help but feel transported back in time.
Hilaria jokes with the audience and asks: "Do you guys know that he shook my hand for six weeks and didn't kiss me when we met?"
Though Baldwin seemed reluctant to share the anecdote, they went on to elaborate on the weird circumstances. Hilaria recalls confiding in her friends during these times being so uncertain of what the handshakes could mean.
Baldwin explained that he liked Hilaria so much that he didn't want to ruin his chances, so to speak. He also didn't want Hilaria to think this was just about sex, so instead, Baldwin spent the first six weeks with his future-wife taking things cautiously slow.  It may seem a bit on the odd side, but as Hilaria said: "Hey, look, it worked."