Why 'America's Next Top Model' Contestant Winnie Harlow Dissed ANTM
America's Next Top Model is a show that has everything: glamorous high fashion, crazy photoshoots, Nicole Richie and Paris Hilton feuding fights with contestants — and the earlier seasons even had fashion icon Twiggy as a judge. But these are all entertaining distractions from the main point of young aspiring models trying to start their …
America's Next Top Model is a show that has everything: glamorous high fashion, crazy photoshoots, Nicole Richie and Paris Hilton feuding fights with contestants — and the earlier seasons even had fashion icon Twiggy as a judge. But these are all entertaining distractions from the main point of young aspiring models trying to start their careers.

Not all models are grateful for the experiences given to them by supermodel Tyra Banks, however. Winnie Harlow in particular shared her feelings about the show on Watch What Happens Live With Andy Cohen.
Why Winnie Harlow doesn't credit ANTM for her career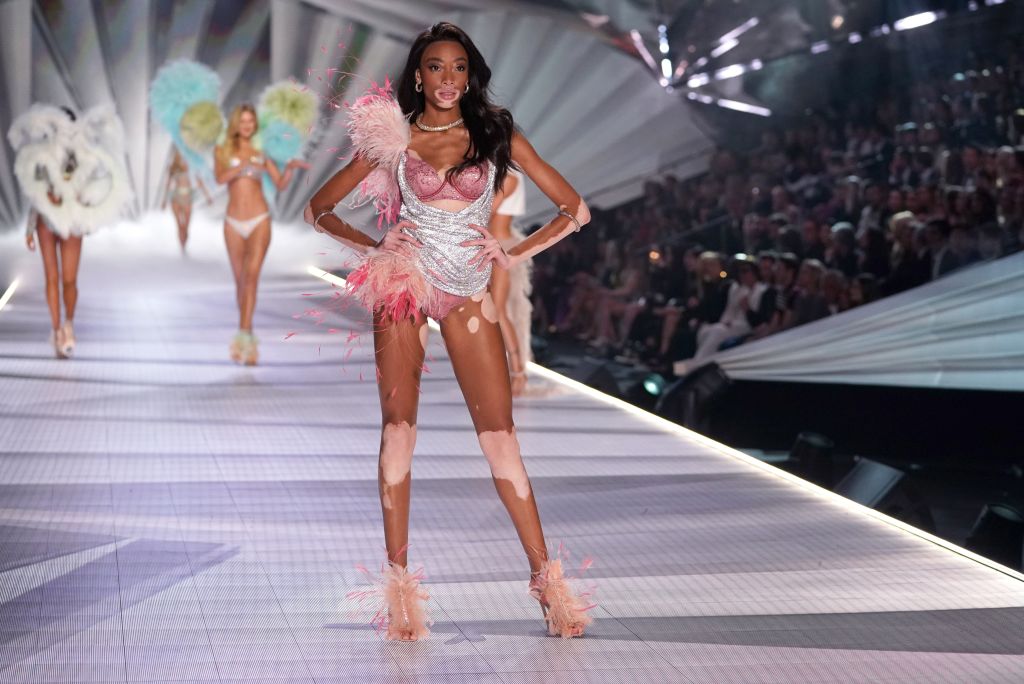 In the interview with Andy Cohen, Harlow claims the show did nothing for her career and "realistically" doesn't do anything for any models career. She says the only reason her career started is because major photographer Nick Knight messaged her saying he saw her photos online and wanted to do a shoot with her Those photos went viral and "it hasn't stopped since."

Despite Cohen's comment that she succeeded in spite of the show, Harlow says she's happy she did the competition because she's happy for everything she did to further her career. Still,she doesn't think it helped her at all.

Tyra Banks discovered Winnie Harlow on Instagram and invited her to compete with the 14 contestants fighting for the title of 'America's top model.' Harlow was quickly eliminated in the second week but she participated in another sub-competition where she won the popular vote for models voted off.

Since America's Next Top Model, she is now becoming one of the series' most successful models and activist for the skin disease vitiligo (a condition that causes your skin to lose pigment). She has appeared everywhere a model would want to be: Vogue, fashion week, Elle, and more . Her success and fame has made people who also suffer from vitiligo realize they are beautiful, they can be successful, and they certainly don't need cover up.
How does Tyra Banks feel about Harlow's comments?
Tyra Banks made her own visit to Watch What Happens Live With Andy Cohen where she had a chance to respond to the shaming of her show. Tyra, seeming confused toward the comments, said, "I discovered her on Instagram and she [was] on this show, so what do you think that means?" But afterward,channeling her maternal persona seen so often on the show, Banks said she feels nothing but love for Harlow because all the models are her babies, even the ones who "act out."

She implies that Harlow was responding from a place of pain and hurt due to past history and emotional experiences, but ceased to elaborate to respect her privacy.  

Despite the conflicts, the two models' careers are doing incredibly well. Winnie Harlow was the first model to appear at the Victoria Secret fashion show with vitiligo.

https://www.instagram.com/p/Bq-N_hSlg8q/?utm_source=ig_web_copy_link
She told PEOPLE magazine, "It means the world to her.Victoria's Secret might be the biggest show there is because of how many people are able to watch it around the world, so to be a part of diversifying the Victoria's Secret Angel landscape is a true honor that I'm so proud of."  And not only is America's Next Top Model coming back for its 25th season,Tyra Banks is opening her own America's Next Top Model 21,000 square foot theme park, Modelland.