Why Amy Poehler Is Making Her Kids Binge 'Parks and Recreation'
Find out why actress Amy Poehler is making her children binge-watch her NBC hit sitcom 'Parks and Rec.'
Many parents are finding the COVID-19 lockdown very difficult. Not only are they having to try and keep their kids entertained all day while making sure that they stay indoors, but they are also having to perform a new role as their children's teacher as schools are closed around the country for the rest of the school year.
One person who doesn't seem to be struggling with trying to find her kids something to do all day is Amy Poehler. Thanks to her previous job on Parks and Recreation, she is finding it easy to teach her kids valuable life lessons while also keeping them entertained at the same time. 
Amy Poehler's television career
Poehler has had a long and successful career in comedy.  She studied improv in college and then went on to tour with a few different comedy groups, and even co-founded her own improv theater called UCB.
Her time with the comedy groups landed her many connections in Hollywood and in 2001, Poehler landed her first major role as a cast member on the hit comedy sketch show, Saturday Night Live.  
By 2005, she was co-anchoring the Weekend Update with Tina Fey, making them the first female co-anchor team on the iconic comedy news skit. In 2008, Fey left SNL and Poehler continued her co-anchor role with Seth Meyers and was nominated for the Primetime Emmy Awards for Outstanding Supporting Actress in a Comedy Series.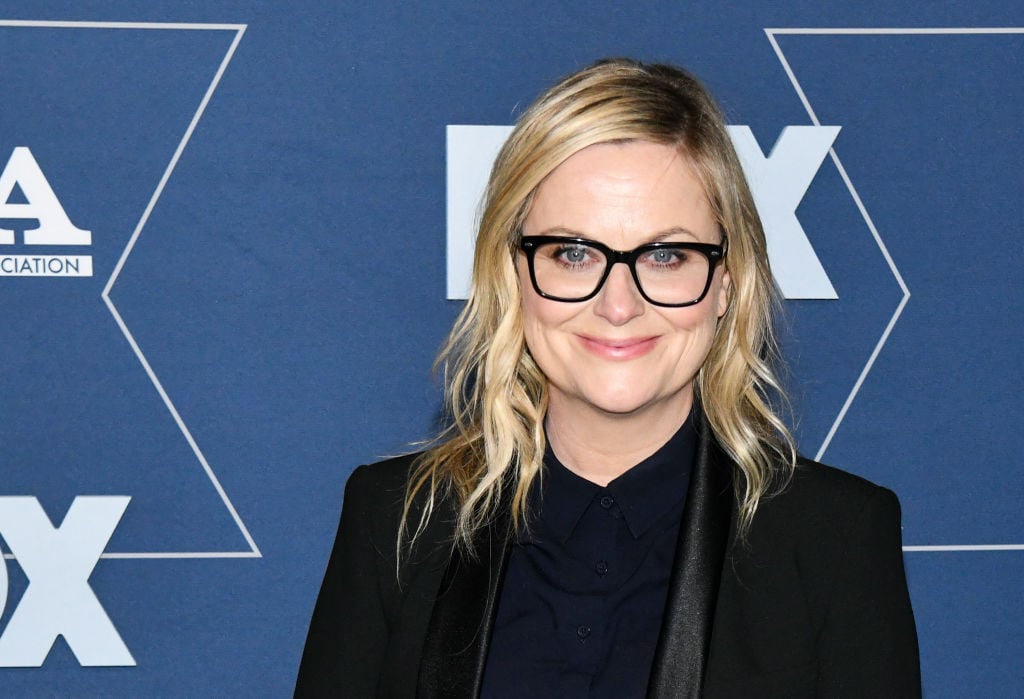 After leaving SNL, Poehler landed a starring role on NBC's hit series, Parks and Recreation. On the show, Poehler played the role of a tenacious and diligent park employee named Leslie Knope. The show ran for seven seasons and featured a star-studded cast that included Nick Offerman, Chris Pratt, and Retta.
In 2018, Poehler and her former Parks and Recreation cast member, Offerman, created a reality competition show called Making It that features some of the best builders and craft makers around the country and has them competing in various weekly challenges.
Amy Poehler making her kids binge-watch 'Parks and Recreation'
The entire world is currently dealing with the stress and the fear of having to deal with the novel coronavirus. The fact that everyone is having to stay indoors and push the pause button on the daily lives in order to avoid getting a virus that doctors know very little about is very overwhelming for everyone to deal with.
However, Poehler has figured out a way to make this time at home a little more bearable for her and her two sons: Archie and Abel. She recently had a remote interview with Seth Meyers and she talked about how she is making her kids watch Parks and Recreation every day during the COVID-19 quarantine.
During the interview, Meyers told Poehler that he heard her kids were watching Parks and Recreation for the first time in their lives. Poehler responded by saying: "Yeah, that is pretty cool. It's really sweet… And I don't just say this because I'm on it, it is such a good show to watch right now because it makes you feel good and it's about a bunch of people working together to solve problems."
The 48-year-old comedian then went on to say that while she was watching these episodes with her kids, she realized that she forgot a lot about each episode's plot and how the episodes end. She says: "But it's really funny because my kids are always like, 'Mom, what happens?' and I'm always like, 'I don't know.' I don't' remember. I don't remember any of it, it is one long blur."
Amy Poehler is making the most of her time in quarantine
As of right now, millions of people around the country have been ordered to stay in their homes and productions on many television shows have stopped for the time being. However, Poehler has still found a way to continue to work and also help those who need it the most.
She and Offerman have decided to continue filming their show Making It. However, they are doing their show from their homes and their encouraging everyone else to join in from their homes. Recently, Poehler and Offerman announced that they will have a "communal art class"  where people get to make various creations at home and post them on Instagram using the hashtag, MakingItAtHome. 
Every week, Offerman and Poehler will pick one creation as the winner of the competition. The winner will receive a virtual Making It At Home badge. Also, NBC will be donating $1,000 to the winner's local food bank. Poehler believes that this will not only allow people to relieve their stress by using their creativity, but it will also help to feed the millions of Americans who are suffering from poverty during this trying time.