Why Amy Schumer and Her Husband Decided to Change Their Son's Name
Actress and comedian Amy Schumer and her husband Chris Fischer are getting ready to celebrate their son's first birthday in May. Giving their son his unique middle name in honor of a good friend, the I Feel Pretty star recently shared that they are making a change to their baby's moniker almost one year after his birth.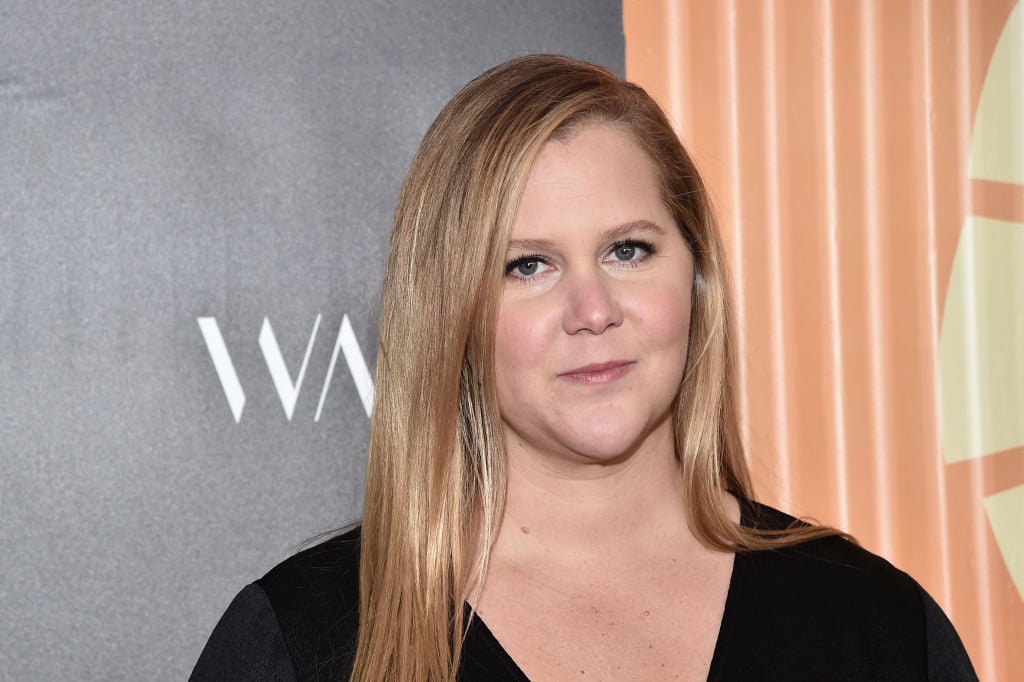 Amy Schumer talks to Oprah Winfrey about motherhood
During Oprah Winfrey's 2020 Vision: Your Life In Focus tour, Schumer sat down with the media mogul and discussed her new role as a mom.
"I really have had a beautiful experience having a baby," Schumer told Winfrey, according to People. "You know, it's different for everybody. But I really have to recommend if you've got the resources to have a baby, have a baby. It's been so life-changing for me. And I really like the guy."
Schumer endured a difficult pregnancy, where she suffered from hyperemesis gravidarum, a condition affecting pregnant women that brings on severe nausea and vomiting. Though the health issue was extremely challenging at the time, the comedian was just grateful for her baby boy. "This has been by far the best year of my life and I spent half of it vomiting everyday," she wrote on Instagram in December.
'Trainwreck' star on the name change
Schumer and Fischer, a professional chef, named their son Gene Attell Fischer. Born on May 5, the baby's middle name was a tribute to the couple's friend, comedian Dave Attell. Yet as time went on, the parents became aware that combining the first and middle names wasn't the best choice.
"Do you guys know that Gene, our baby's name, is officially changed?" Schumer told cohosts Rachel Feinstein, Bridget Everett, and Keith Robinson on her podcast 3 Girls, 1 Keith. "It's now Gene David Fischer."
Schumer clarified the switch to her co-hosts and listeners. "It was Gene Attell Fischer, but we realized that we, by accident, named our son 'genital,'" the actress shared.
Her podcast guest and Trainwreck co-star, Claudia O'Doherty, had already been aware of the pronunciation challenge. "My mom pointed that out to me, actually," O'Doherty revealed. "My mum was like, 'Amy's called her son genital.'"
Schumer and Fischer's choice of Gene's new middle name was strategic, where 'David' is her father's middle name and Attell's legal first name.
Amy Schumer is cooking up a show with her husband
Hoping to bring some good news to her fans during the coronavirus crisis, Schumer just announced that she and Fischer will be launching their own cooking show on Food Network.
"Chris and I are excited to make this project with Food Network combining our two passions — for Chris it's cooking and for me, eating," the actress said, according to Today.com. "With everything going on in the world right now, we are so grateful to be able to share an entertaining and informative experience with viewers."
With the majority of Americans under quarantine due to the COVID-19 outbreak, Schumer realized that many people are finding comfort in their kitchens and wanted to give audiences a glimpse of how food prep is handled in her household.
Entitled Amy Schumer Learns to Cook, each of the eight half-hour episodes will put the spotlight on a culinary theme such as brunch, pasta, or tacos. Schumer and Fischer, a James Beard award-winning cookbook author, filmed the episodes themselves. Baby Gene will appear in cameos.
"Amy and Chris will give an unprecedented look at this lives as they are quarantined in their house," Food Network President Courtney White said, as reported by Today.com. "Shot entirely themselves, Amy's boundless humor and Chris' culinary skills show viewers how they navigate life while at home making the best of these turbulent times with some good laughs and good food."
Fans of Schumer are already eagerly awaiting the show's premiere!