Why Andra Day Doesn't Want People to Enjoy Billie Holiday's 'Strange Fruit'
Andra Day's performance as Billie Holiday continues to receive critical acclaim. Her transformation into the jazz icon for the latest movie earned her a Golden Globe Award for Best Actress.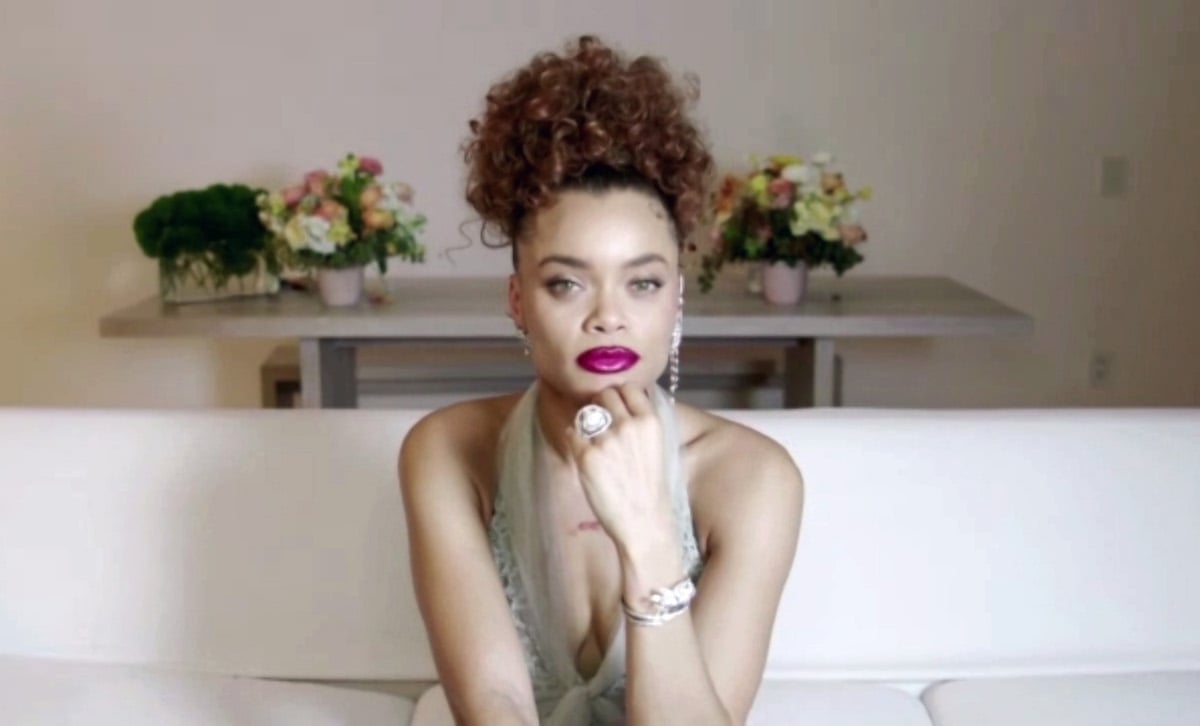 Though Day is appreciative of the accolades, she wants viewers to appreciate the legacy and sacrifices of Holiday – particularly in terms of Holiday's most famous hit "Strange Fruit."
Billie Holiday's 'Strange Fruit' is about the lynching of Black people throughout America
The original song was written by songwriter and poet Lewis Allen. But, Holiday's 1939 recording of "Strange Fruit" achieved national attention. The song details and protests the lynching of Black Americans, with its lyrics using lynching victims as an analogy to the fruit of trees. 
The lyrics read: "Southern trees bear a strange fruit / Blood on the leaves and blood at the root / Black bodies swingin' in the Southern breeze / Strange fruit hangin' from the poplar trees."
Holiday chose to record the song in honor of her own father who was a victim of a lynching. 
Billie Holiday's 'Strange Fruit' brought about a federal investigation 
Holiday's decision to record the song was met with opposition from the beginning. She approached her recording label, Columbia, but executives feared retraction – particularly by Southern retailers.
Her producer also refused to record it but when she performed it for her friend Milt Gabler, who also owned a record label, it brought him to tears. She eventually recorded her version.
Related: Andra Day Took 2 Years Off Music to Focus on Her 'Terrifying' Role as Billie Holiday
Reactions to Holiday performing the song live were mixed. Many would applaud while others, mainly white, would exit her shows early.
No one was more bothered than Federal Bureau of Narcotics Commissioner Harry Anslinger. Per Biography, Anslinger was a known racist who particularly hated Black jazz singers who smoked marijuana.
When Anslinger forbid Holiday to perform "Strange Fruit," she refused., Knowing of Holiday's drug use, he orchestrated an investigation which led to her arrest multiple times. Holiday did several stints in prison and even lost her cabaret license, which limited where she could perform. She was also framed by hired informants who sold her drugs.
Andra Day explains why Bille Holiday's 'Strange Fruit' should not be enjoyed by fans
Day shines as Holiday in the new Lee Daniels directed biopic the United States vs Billie Holiday. The film chronicles Holiday's life as she's under federal investigation for use of narcotics amid their determination to forbid her from singing "Strange Fruit."
The song was eventually lauded as one of the "Best Song of the Century" by Time Magazine in 1999 and has since continued to receive praise. But Day wants fans to view the song differently.
Day told Oprah Winfrey in a recent interview that the song is too hurtful for people to enjoy, saying, "I don't want them to enjoy it…Now having played her, the idea of people going, 'Oh my God, that was so beautiful,' – It kills me because I'm like, 'This is not a beautiful song, it's an ugly song.'"
Related: 'The United States vs. Billie Holiday': Andra Day Almost Turned Down the Lead Role Because of Diana Ross
What Day does want listeners to grasp is what Holiday sacrificed in continuing to perform the song.
"I want them to feel gratitude for her and toward her," Day explained. "I want them to say thank you to her and I want them to realize that this was truly the great godmother of The Civil Rights Movement. She did this on her own and reinvigorated it as what we know today…by singing this song about lynching in America."
The United States vs Billie Holiday is currently streaming on Amazon Prime.