Why Are Joe Jonas and Sophie Turner Getting Married Again?
One of the hottest couples in Hollywood is planning their big wedding, even though they have already tied the knot. That's right, Joe Jonas and Sophie Turner decided to get hitched in front of a small group of people last month.
According to the pair, it wasn't a big deal, but their spur of the moment decision has many people scratching their heads. It also caused some friction in the family, because the Sucker singer forgot a couple of really important invites.
While some fans have speculated that they may have needed a quick "shotgun" style wedding, the couple actually has a pretty good reason for it. And, no, there isn't a Baby Jonas in the oven. Why are Jonas and Turner getting married again?
Joe Jonas and Sophie Turner got married in Las Vegas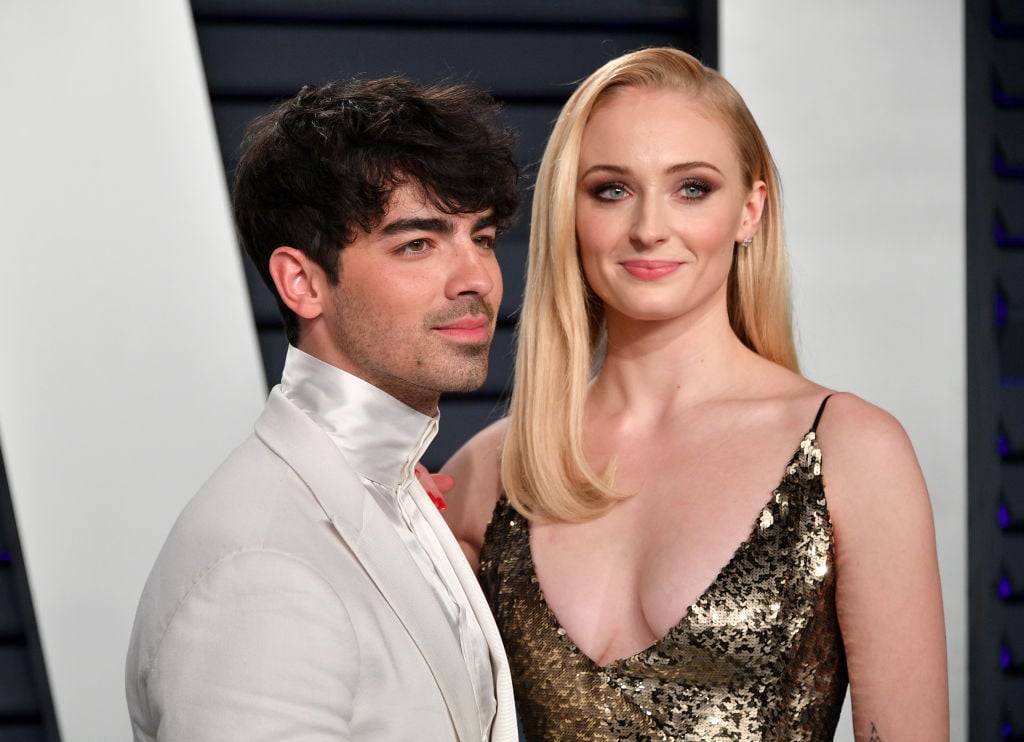 On May 1st, Jonas and Turner got married in Las Vegas, and fans freaked out. The couple has been engaged for a couple of years now, and as far as everyone knew they were planning a huge, beautiful Paris wedding.
Then out of nowhere DJ Diplo secretly live streams them saying their "I dos" in a surprise wedding ceremony. To make matters even crazier, Jonas somehow forgot to invite his parents, reports MSN.
They got married in front of some celebrities, and Joe's brothers Nick and Kevin Jonas. And, to make it an official Vegas wedding they had an Elvis impersonator officiating the whole thing. His parents were upset that they found out about the wedding from an online article, rather than their son.
"Well, in my mind, that was the legal portion of the marriage," Jonas explained. "So I was thinking, like, Look, this is not the most important day. There is an important day, I mean, I'll keep the details private, but it's ahead of us. So, we were like, this is just whoever is in town."
Why are Joe Jonas and Sophie Turner getting married again?
It might be their dream to have a big lavish wedding in France, but they also need it to be legal. Unlike in America, a wedding ceremony in France does not make it legal here. They needed to make it legal in the U.S. either way. For them, it was more like a prerequisite rather than the actual "big day."
The couple has been very clear that they still want to have a "real" ceremony with all of their friends and family. That wedding is supposed to happen this Summer sometime, and it may be soon.
According to Nick and Kevin Jonas, they already had his bachelor party in Ibiza. They spilled some details about the wild night on The Tonight Show with Jimmy Fallon. Apparently, it was so crazy that the police were called out three times. And, yeah Turner had her bachelorette party too!
What do Joe Jonas and Sophie Turner have planned for wedding number two?
If you are wondering what their second wedding is going to be like, you are not alone. All we really know for sure is that it will be sometime this summer in France. We also know that because of their hectic schedules, they are letting their wedding planner take care of most of it.
According to Vanity Fair, a source said: "Joe and Sophie want to have a huge party. The decor is going to be sophisticated, but there'll be some kitschy elements, including a really wild cake. There'll be a live band, and the Jonas Brothers are expected to take the stage."
Another thing that will be different about their second wedding: Jonas will probably remember to invite his mother and father this time.