Why Are Kendall Jenner's Closest Friends Her Fellow Models? Fans Have Theories
It almost seems as if the members of the Kardashian-Jenner clan are just about everywhere. We see them on social media, on the runway, on television, and even in politics. There is just about nothing that they can't do, and they have been going strong for well over a decade. Kendall Jenner, the oldest daughter …
It almost seems as if the members of the Kardashian-Jenner clan are just about everywhere. We see them on social media, on the runway, on television, and even in politics. There is just about nothing that they can't do, and they have been going strong for well over a decade. Kendall Jenner, the oldest daughter of Kris and Caitlyn Jenner is one of the most successful supermodels in the entire world. There is no doubt that she is excellent at what she does, especially given her slim frame, gorgeous appearance, and statuesque height. 
From Kim Kardashian West to the youngest, Kylie Jenner, everyone knows who the family members are. They have extremely busy social schedules, and there is no doubt that fans all over the world would do just about anything for the opportunity to hang out with any of them, even for a short while. Most of them seem to have pretty big social circles, and those friends are people who are also in the public eye as well as those who no one really knows. It is a bit different for Kendall, however. So, why are Kendall Jenner's closest friends her fellow models? Fans have theories.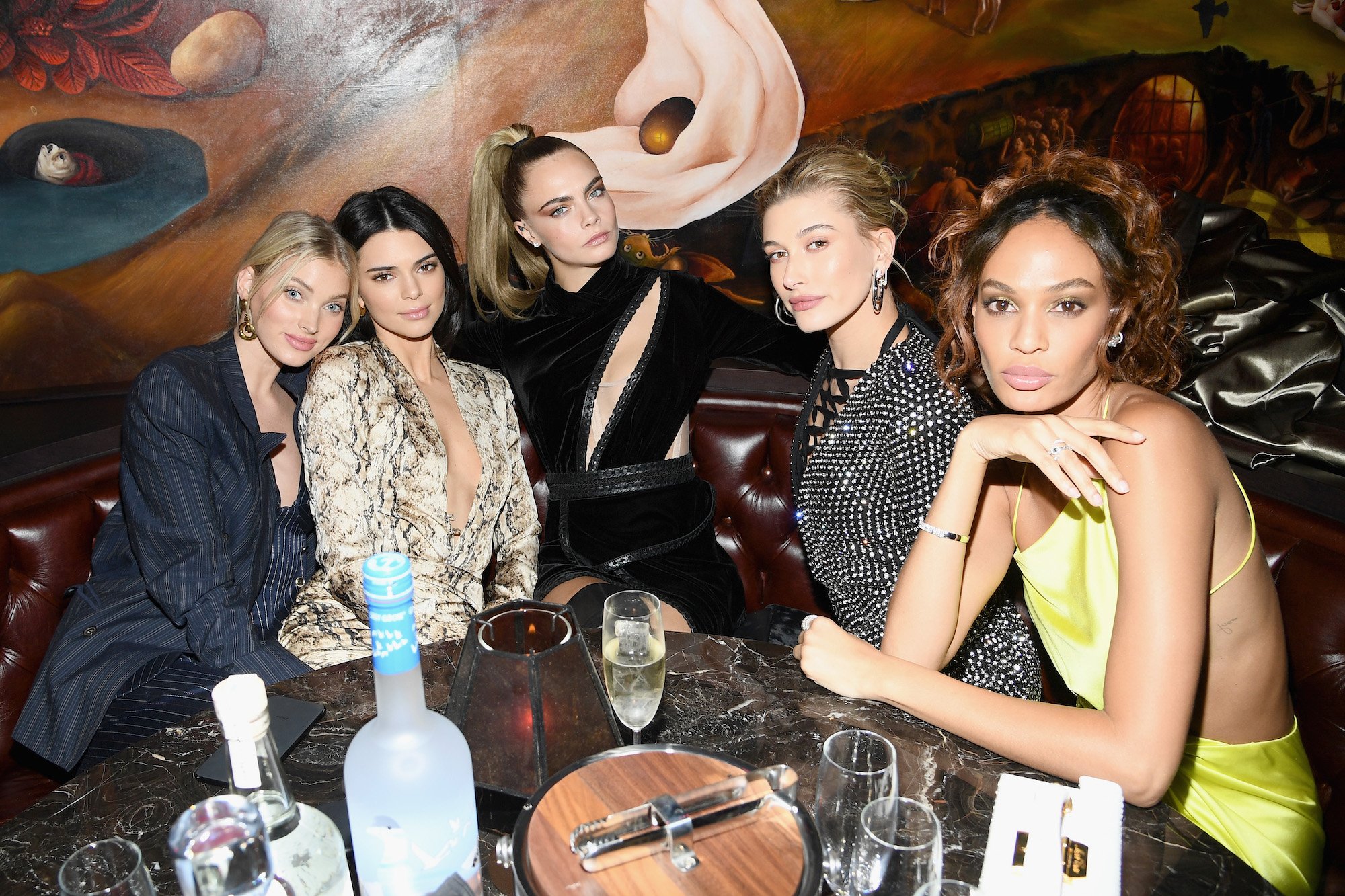 From a fun-loving kid to a famous model
Not too long ago, fans of Keeping Up with the Kardashians knew Kendall as one of Kourtney, Kim, and Khloé's adorable little half-sisters. She grew up before our very eyes, and it was revealed early on that she always had a dream of modeling. According to Harper's Bazaar, she told her mother what she wanted to pursue when she was only 15 years old, and naturally, the famous "momager" did what she could to help make it happen. Within a few short years, her daughter became one of the highest-paid models in the world. 
Who are the Kardashian-Jenner friends?
Fans certainly know of those friends who have appeared on the show. Kim's best friend, Jonathan Cheban, has been a fixture in her life for years and doesn't appear to be going anywhere soon. Elle reports that there are many others who are tight with the famous family, including Larsa Pippen, who is friends with Kim, Kourtney, and Khloé, although things are tense there. Let's not also forget Malika and Khadijah Haqq, Victoria Villarroel, Lala Anthony, and many more. One of the best things about the Kardashian-Jenners is that they tend to form very close relationships, and friends are welcomed as if they were family members. We are able to follow their friendships through television and social media, and although we have seen some friends come and go over the years, there are those who are definitely here to stay.
Why are Kendall Jenner's closest friends her fellow models?
Now that we know that most of the Kardashian-Jenner family members have friends from different industries, it raises the question as to why Kendall Jenner's closest friends seem to be her fellow models. According to Reddit, fans have noticed how she has an inner circle that consists of other people in the industry such as Bella and Gigi Hadid. While it could be theorized that she formed friendships with fellow models simply because that is who she spends most of her time with, fans think otherwise. One user even goes so far as to say that Kendall and her close friends are "nepotism" models, and have careers simply because of the families that they come from. They feel that others can't relate to this and that Kendall has bonded with her friends over this unique situation.