Why Are People So Obsessed with Ewan McGregor's Beard?
Although fans love to hate on the Star Wars prequels, one of the redeeming things about them was Ewan McGregor. He was the perfect choice to play a young Obi-Wan Kenobi. His character had complicated emotions and motivations, and McGregor pulled it off beautifully.
After the prequels, it seemed like there would be no further Star Wars installments. But now that Disney has taken over, there are new movies coming out every year, plus live-action shows like The Mandalorian. All the new Star Wars possibilities had fans keeping a close eye on McGregor's beard. 
Fans thought Ewan McGregor's beard is a sign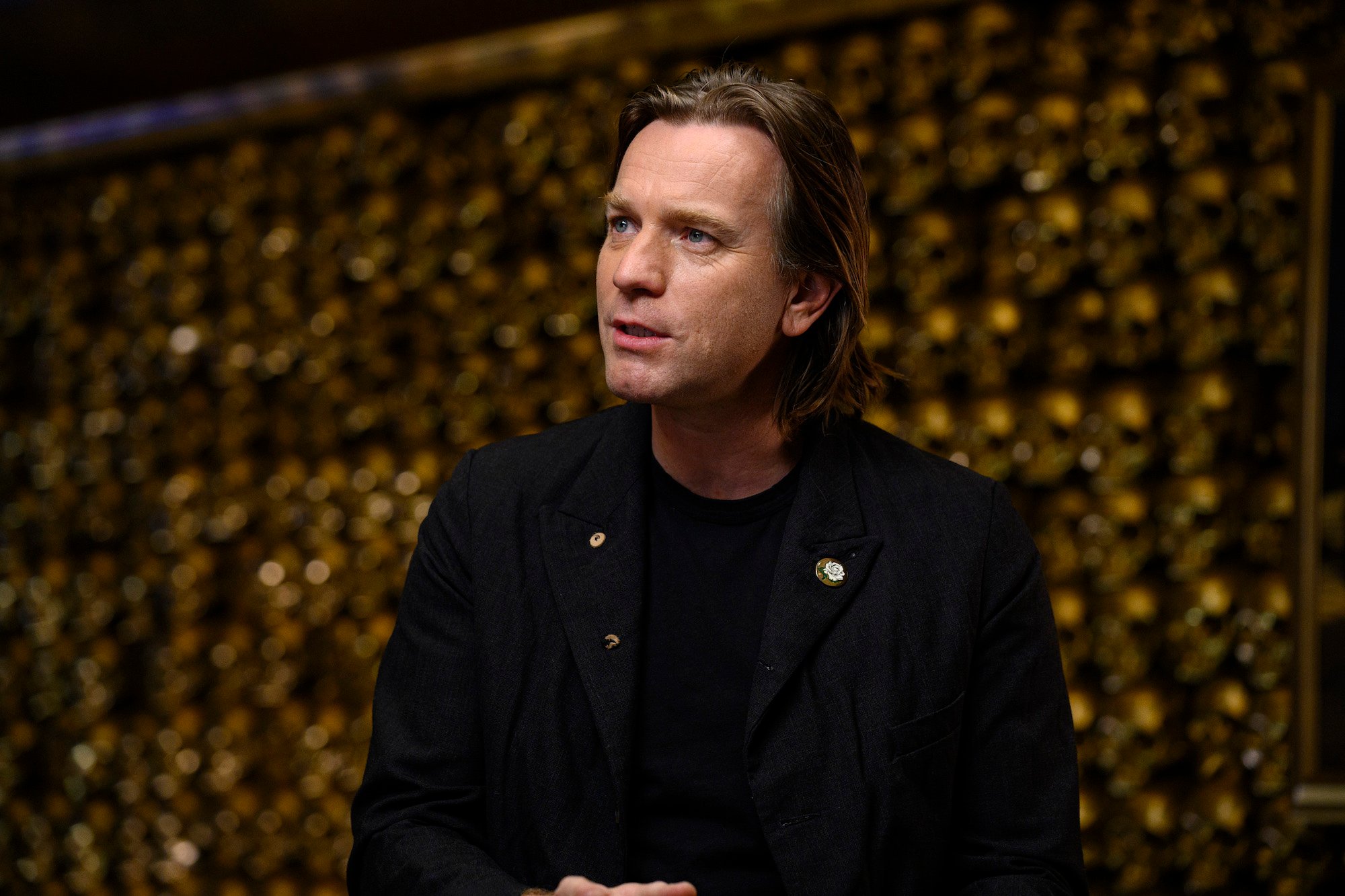 After Star Wars, McGregor shaved Obi-Wan's signature beard. So when he was seen with it again in 2018, fans freaked out. Many thought he had already been signed up to play Obi-Wan in a stand-alone movie about the impressive Jedi.
Other fans thought that the beard, which McGregor had for the Golden Globes, was more of a hit to Disney. McGregor seemed to confirm that theory himself, saying he would be happy to play Obi-Wan again. 
Perhaps the beard was a hint to Disney, and it seemed to have worked. Although it took a while, McGregor will reprise his role as Obi-Wan, but it won't be in a standalone movie. 
Ewan McGregor started talks with Disney in August 2019
Things in Hollywood move slowly. A year after McGregor said he'd be happy to play Obi-Wan again, he was in talks with Disney, per Variety, about the role. But it wasn't for a standalone movie.
Instead, Disney will do a series. The Mandalorian, which includes some of Yoda's backstory, was a smash hit. Now, Disney wants to leverage Obi-Wan Kenobi, another popular Jedi, for their next series. 
Even though the Obi-Wan project won't be a movie, like McGregor may have hoped, it's not a dealbreaker for him. Although he made a name for himself on the silver screen, he has shown an interest in television based projects in the last few years. He was at the Golden Globes in 2018 because he was nominated for his work in Fargo. 
That's where fans noticed the return of his Obi-Wan beard in the first place, so it is kind of fitting that he'll be doing an Obi-Wan television show instead of a movie.
Plus, Disney has a good reason for wanting to do a show instead of a movie for Obi-Wan. Their last standalone movie didn't do very well. 
After 'Solo: A Star Wars Story,' Disney didn't want to do another stand-alone movie 
Disney's first attempt at a standalone Star Wars movie was with Han Solo. The film, Solo: A Star Wars Story was somewhat of a flop. According to CNBC, the movie made less than $400 million worldwide, making it the lowest-grossing Star Wars film ever. Some analysts claim that the release date may have had something to do with that.
The movie was released in May, at the same time as two other big blockbusters, Avengers: Endgame and The Incredibles 2. Typically, Disney's Star Wars installments have done better when they've been released in December. 
A standalone Obi-Wan film may have done fine with a December release date, but Disney won't be risking another Solo. They've committed to a show for Obi-Wan.
Reports say the untitled Kenobi series may start filming as soon as next month, says The Disney Insider. McGregor will be reprising his role, and there are rumors other prequel actors are coming back. Some sources say Hayden Christensen will be playing Anakin in Obi-Wan's flashbacks.