Why Are Taylor Swift's Cats Named Meredith and Olivia?
Taylor Swift IS America's favorite cat mom. Ever since she started bringing furry felines into her life, she's made it a point to share her crazy cat lady status with the world. In a recent video for TIME she opened up about just how important her kitties are to her. When asked about who influences her this was her response:
"Number one for me, most influential factor in my life is cats. I have cats. I'm obsessed with them. They're just a real joy to live with. I love my cats so much that when a role came up in a movie called Cats, I just thought, I've got to do this."
With a love of cats this strong, there's no way that the world's cutest cat lover just picked names out of a hat for her feline family.
Why did Taylor Swift name her cat Meredith?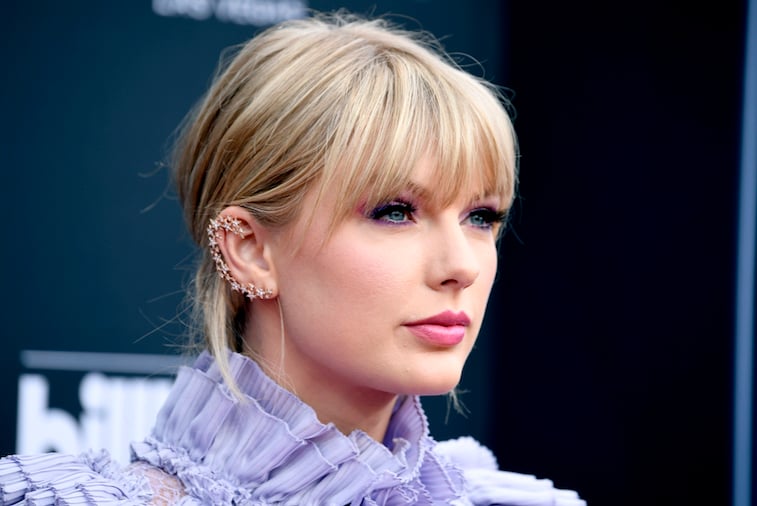 Meredith's full name is Meredith Grey. Does that sound familiar? Well, if you're a Grey's Anatomy fan, it certainly should!
Little Meredith gets her namesake from Ellen Pompeo's character on the show. There were other great names up for grabs, Miranda Bailey, Lexie Grey, and Izzie Stevens just to name a few, but Swift landed on Meredith. Mostly because Meredith is one of her favorite characters. Oh, and she's also a grey cat, so it's a perfect alias.
Meredith is an eye-catching Scottish Fold that has been a part of Swift's life since Halloween 2011. She's the first of her feline family and thusly shoulders the responsibility of being the big sister to her adorable siblings.
According to the Love Story singer: "Meredith is one of the best cats. She doesn't leave fur or furballs and she is never aggressive or afraid of being around people."
If that doesn't make her a desirable companion, perhaps her affinity for traveling does!
Where did little Olivia 'Swift's' name from?
Olivia's last name isn't actually Swift. Just like Meredith, she has her own surname, Benson. Ring a bell? If you're a fan of Dick Wolf's legal drama, Law & Order: Special Victims Unit, there's no way you don't know Olivia Benson.
Swift picked the name to honor Mariska Hargitay's character on the hit NBC drama.
You have to admit, Benson is a pretty badass character. Not only does she do everything she can to catch the perp, but she also has a huge heart. The Golden Globe-nominated songstress has been a huge fan of the procedural drama forever.
During an interview with Teen Vogue, she admitted that she sits in her apartment and binges the show for hours. As far as she's concerned, her and Ms. Olivia Benson are BFFs.
Swift bought the Scottish Fold home in the summer of 2014 and her love for her hasn't waned a bit. Benson makes an appearance (with Meredith and surprise guest) in the video for one of Swift's latest songs, "ME!" and even appeared alongside her cat-loving owner in a Diet Coke commercial.
There's a new kitten in town!
That surprise guest that was just mentioned is a new furry family member that just had his debut! Swift's history with TV names sent fans into a frenzy over what the kitten's name would be. It wasn't guaranteed that the tiny fluff in the music video was Swift's. But since both Olivia and Meredith were present, fans wondered if the blue-eyed beauty was a new addition.
So what names have fans been throwing out there? Well, many were sure that the Emmy-winner would be looking to Friends for inspiration as she's mentioned her love for the show on Tumblr.
PopSugar editor Kristin Harris was sure Swift would go for the beloved Phoebe Buffay played by Lisa Kudrow or Courtney Cox's character, Monica Gellar. For your information, looks like Phoebe was the fan favorite if she went the Friends route.
Other Twitter users thought that the songstress might go a bit more modern with a Game of Thrones reference. Mother of dragons, Daenerys Targaryen, was, of course, the best guess. Thankfully it didn't take long for Swift to put an end to what seemed like a never-ending guessing game. So what did the loving cat mom go with?
Instead of going with a show, she decided to take inspiration from a movie! The newest member of the family has been named Benjamin Button! Apparently, she loves the movie just as much as she loves binging SVU! But there's nothing she loves more than little Button, looks like competition for Mama Swift's attention will be tough!