Why Ariana Debose Said 'No' to Steven Spielberg During Her 'West Side Story' Audition
Ariana Debose had a tough task in playing Anita in West Side Story. Anita is one of the most beloved characters in the movie musical and her fellow actor, Rita Moreno, stole the hearts of many back in 1961. Debose is fantastic in the role, however, she took a risk by telling director Steven Spielberg "no" during her audition. The reason why is somewhat less controversial. 
Ariana Debose was on Broadway when she was asked to audition for 'West Side Story'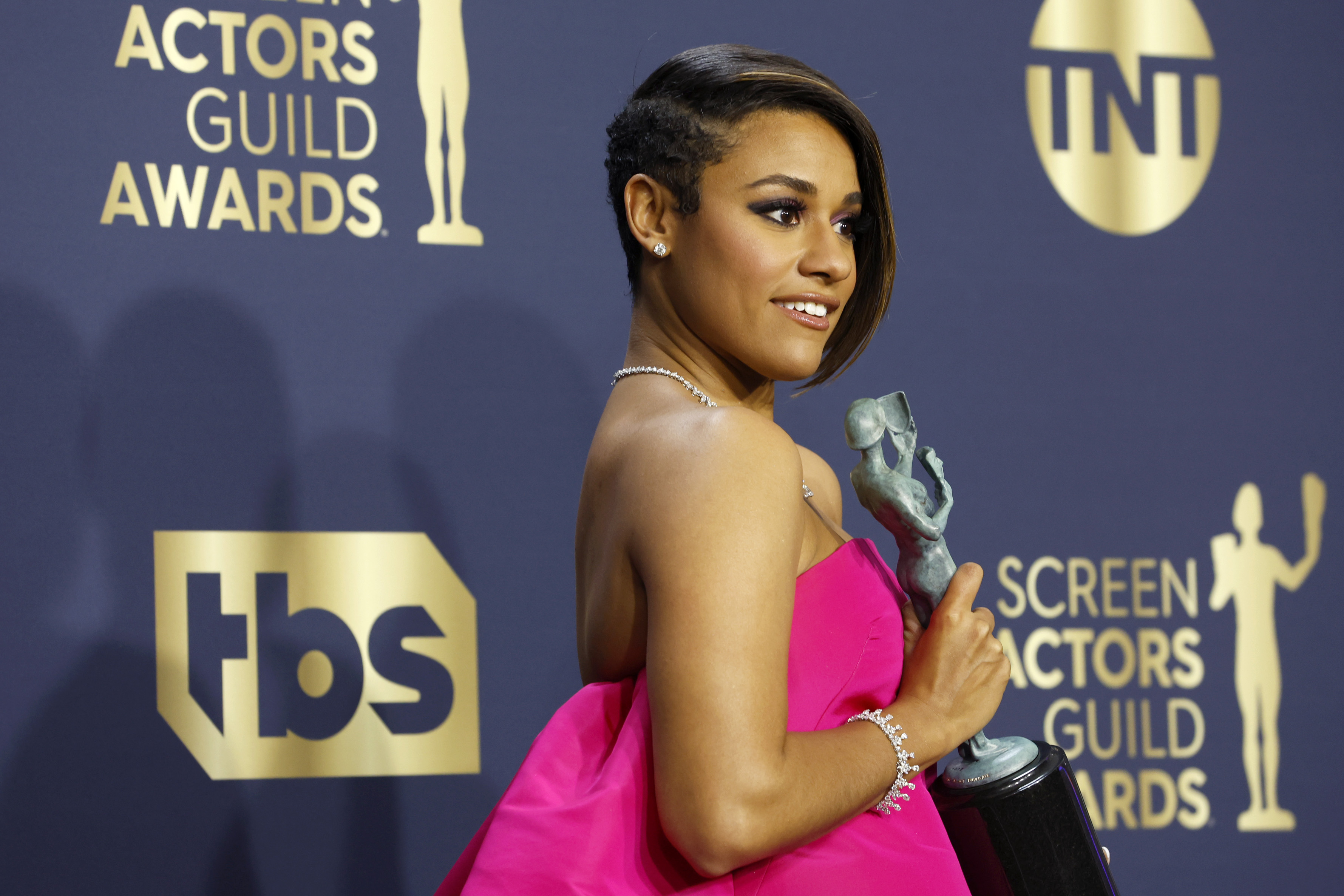 Debose has been in several Broadway shows, including Hamilton. Her musical theater background made her a prime candidate for Anita. When she was first approached for the role, she was starring in Summer: The Donna Summer Musical. In an interview with TODAY's Willie Geist, Debose revealed that she "turned down this audition four times" because she was very busy with Summer. 
"Our incredible casting director called and was like, 'Just come in, just come in' (to audition)," DeBose explained. "I've since learned that I apparently turned down this audition four times … But, you know, I was also in a Broadway show. I had a show to keep alive, you guys."
Debose did not read any lines in her first audition with Steven Spielberg
Since Debose was on a very tight schedule with Summer, she did not feel prepared to do a full audition for West Side Story. According to TODAY, Debose did agree to come, but asked for more time to prepare, in order to fully show off her "singing, dancing and acting skills. The casting director accepted these terms and Debose arrived for the audition. She did not know that Spielberg would be there and when he asked her to "read a scene," she declined. 
"He asked me if I would read, and I just said, 'Nope. No, sir,'" DeBose replied."He looked at me like I had five heads. … He said 'You're not gonna read?' And Cindy Tolan, our casting director, came in and was like, 'We spoke about Ariana, she's starring in a show, she just needs a little more time to be truly prepared.' And he said, 'So you're not going to read?' And I said, 'No,' again. And he's like 'But will you come back?' And I said 'I'd be honored.'"
Debose knew that this was a risky move, but did it anyway because she wanted to be fully prepared. The actor says that as a "woman of color," she knew she needed to "be prepared."
"I (understand) that as a woman of color, when you walk into a room like that, you better be prepared," DeBose, who is Afro-Latina, stated. "And if you're not, that's a missed opportunity … because we get so few opportunities, you can't afford to not present well or represent yourself well. It's just not something you can do."
Debose is nominated for Best Supporting Actress at the Academy Awards
Spielberg's decision to cast Debose in the role has paid off as she is nominated for Best Supporting Actress at the Academy Awards. So far, for this performance, Debose has won a SAG award, a Critic's Choice Award, a BAFTA Award, and a Golden Globe. 
In 1962, Rita Moreno, who is also in the 2021 West Side Story, won the same award for the same role. If Debose wins, then she and Moreno will be the third pair to win an Academy Award for playing different versions of the same character. The other two duos who have done this are Marlon Brando and Robert De Niro as Vito Corleone in The Godfather and The Godfather Part II and Joaquin Phoenix and Heath Ledger as Joker in Joker and The Dark Knight. 
West Side Story is now streaming on HBO Max and Disney+.
RELATED: Oscars 2022: Can Steven Spielberg Win Best Director a Third Time?