Why Ariana Grande Isn't Publicizing Her Relationship With Real Estate Agent Dalton Gomez
Grande is so into her new boyfriend, but instead of shouting this from the rooftops, she is keeping the details of her newfound romance on the down-low.
Ariana Grande is saying, "thank u, next" to dating in the public eye.
After spending years showcasing her relationships with high profile guys in the spotlight, the singer is officially done with public romances. So if you were expecting Grande to introduce her new beau on social media any time soon, you might not want to get your hopes up.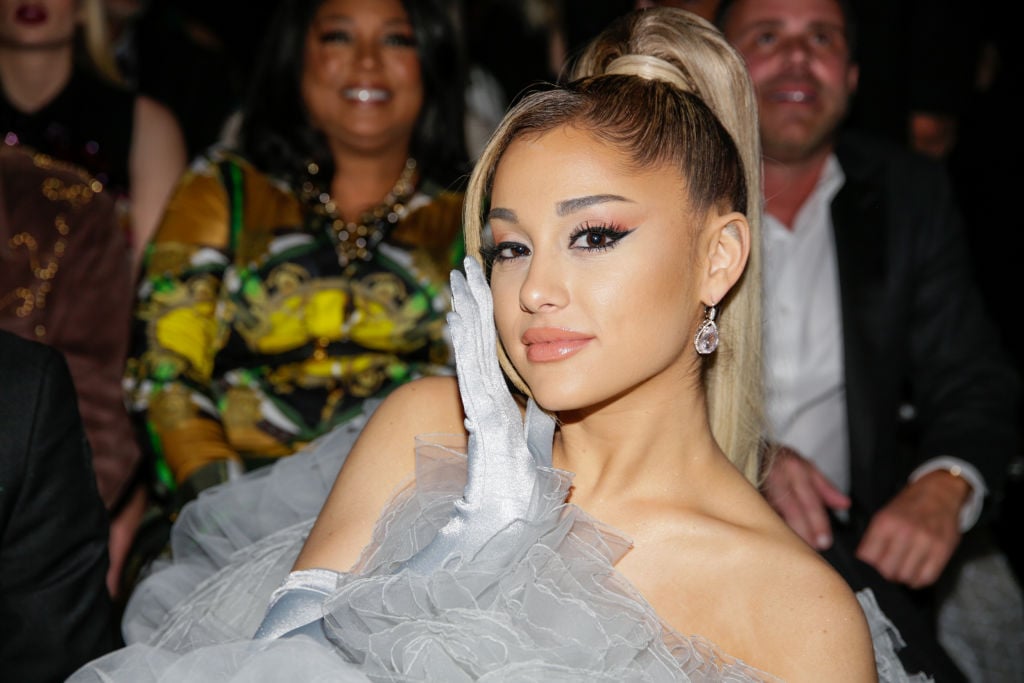 Grande has a new man in her life
Grande is so into her new boyfriend, but instead of shouting this from the rooftops, she is keeping the details of her newfound romance on the down-low.
Sources close to the pop star recently confirmed that she is dating LA real estate agent Dalton Gomez, and has been for the last two months.
Some even believe that Gomez was the mystery man she was spotted locking lips with inside a Northridge, California bar back in February, but that has yet to be confirmed or denied.
According to insiders, the pair's relationship has been going swimmingly and revealed that the two are even quarantining together at the singer's LA home.
"Ariana is staying at home with friends. She is very serious about self distancing and has been with the same group of people for days," a source recently told People. "One of the people she is with right now is Dalton — they have been hanging out for a couple of months."
Though she seems like she's very happy in her current relationship, Grande doesn't plan on putting her newfound romance on display for everyone to see. Instead, the singer has decided to keep this relationship to herself and just enjoy being with Gomez without public scrutiny.
"Ariana doesn't want to do another public relationship so she is trying to keep this one quiet, but she seems very happy with Dalton," the source continued.
Grande has had a few public romances over the years
Although she's been in a handful of relationships over the years, this is the first romance Grande's been in with someone other than a celebrity.
Aside from her "Boyfriend" collaborator Mikey Foster of pop duo Social House — who sources say "she never dated," — the singer has been romantically involved with fellow A-listers such as Mac Miller, Big Sean, and Pete Davidson.
Following an eight-month romance with the "Bounce Back' rapper, Grande began dating Miller in 2016. After being together for nearly two years, the singer and the rapper ended up calling it quits in May 2018 due to their busy schedules.
A few days after their breakup, it was reported that Grande was dating SNL comedian Pete Davidson. A month later, the pair got engaged.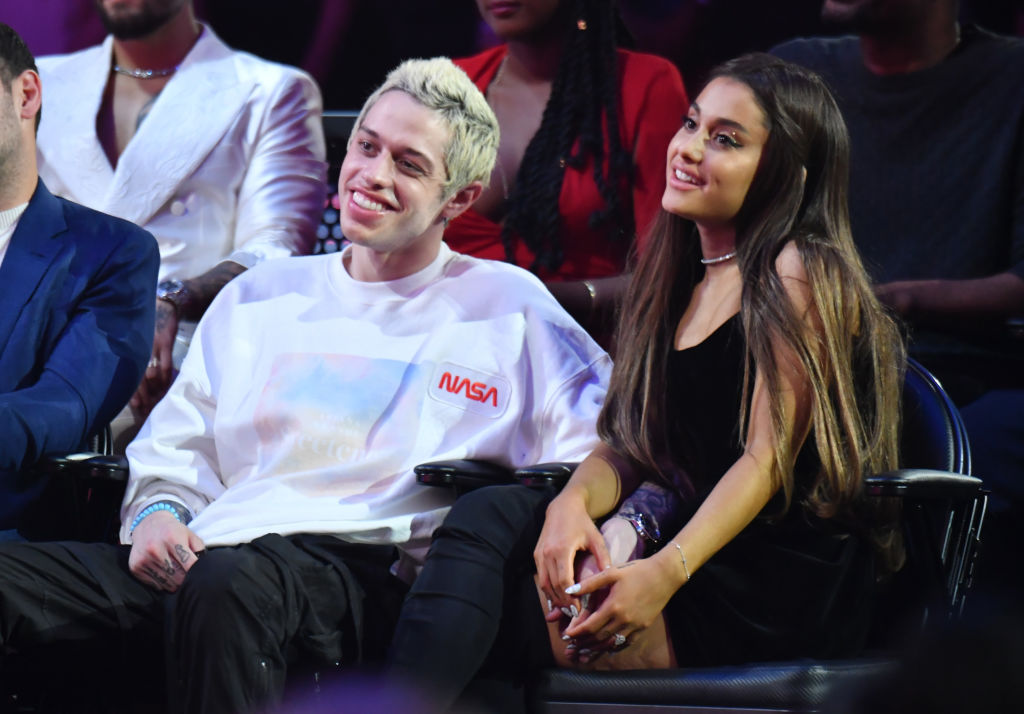 However, in October 2018, Grande and Davidson split, shortly after Miller passed away from a drug overdose.
Following her breakup from Davidson, the singer vowed to remain single and only wanted to focus on her music and her Sweetener world tour rather than a romance.
Now that her tour has wrapped, Grande has a lot more time on her hands, and what better way to stay occupied than with a new man by her side?
Though it still early in their relationship, it sounds like Grande and Gomez are smitten with each other. Even though we probably won't be getting glimpses into their romance, there is a chance the real estate agent could be the singer's "Forever Boy."