Why Ashley Iaconetti and Jared Haibon Are Excited for Clare Crawley's 'Bachelorette' Season Despite Fan Criticism
Bachelor Nation did not love Peter Weber's cast. The show's fans deemed many of the pilot's contestants immature and mean. Some people felt the issue stemmed from the contestants' ages. Many of them were in their young 20s.
It seems ABC heard Bachelor Nation loud and clear because they cast 39-year-old Clare Crawley as the next bachelorette. Bachelor fans will remember Crawley from Juan Pablo Galavis' season of The Bachelor, two seasons of Bachelor in Paradise, and The Bachelor Winter Games. She's certainly no novice to the franchise.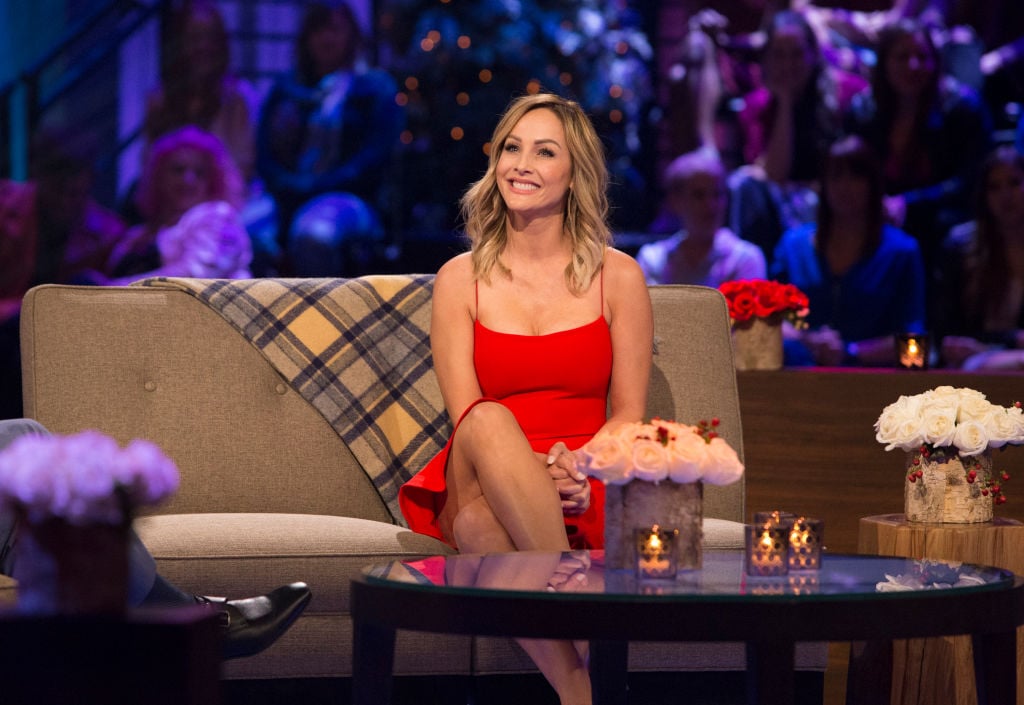 Why Clare Crawley was cast as the bachelorette and the fan reactions
In an interview with The Hollywood Reporter in March, ABC Reality Chief Rob Mills explained why ABC went with Crawley.
"People really root for Clare and really want her to find love, so we thought, 'Let's catch up with her and see.' It was a real long-shot and then she came in and was just wonderful. You left there and you couldn't help but say, 'We've got to give her a shot.' It was really just that and felt really, really good," he said.
Mills continued: "This is her time and she's ready. That's what it came down to. The reaction has been unanimously positive. I think people really like her and she feels like something we haven't seen in a while, where it's somebody a little older who knows what she wants. I think it's going to give us a really exciting season and feel different from the past few seasons."
But the reaction has not been "unanimously positive." Some fans are even hoping Crawley will be recast. Some people feel as though someone else should have a chance to be the bachelorette, as Crawley has already been on four Bachelor shows. Another reason some of Bachelor Nation is turning on Crawley is because of her recent alleged skirmish with Matt James. It seems some fans are siding with James.
Ashley Iaconetti and Jared Haibon still think Clare Crawley will make a great bachelorette
Despite the fans who are hoping Crawley gets recast, franchise alums Ashley Iaconetti and Jared Haibon are rooting for the 39-year-old.
"She stands up for herself like no other. She believes that she deserves love. She is very confident in herself and I think she's going to call out guys when they're not treating her right," Iaconetti told Hollywood Life.
"She also knows what she wants and she's going to go after what she wants," added Haibon.
Iaconetti told the publication that she'd recently spoken to Crawley.
"She's doing well! I didn't talk to her specifically about the wait but I think she's just excited and hopes that they have a lot of good quality men for her when she does get there," she said.
As for the James drama, Haibon doesn't think Crawley was subtweeting only Tyler Cameron's friend.
"To be fair, I'm not sure if she was just shading Matt. From what I heard, there were a few of the guys that were going on Cameo," he said. "Clare is old school so of course it's going to bother her if a guy is on there doing interviews."
Read more: Wells Adams Wants Peter Weber and Kelley Flanagan on 'Bachelor in Paradise' If They Break Up