Why Battling Cancer Made 'Veep' Star Julia Louis-Dreyfus a Passionate Environmentalist
Julia Louis-Dreyfus is an actress and comedian who is best known for appearing on popular TV shows like Seinfeld, The New Adventures of Old Christine, and Veep. Outside of her acting career, Louis-Dreyfus is also known for her political activism.
In the past few years, she has become a passionate environmentalist, and Louis-Dreyfus admitted that it was her cancer battle that led her to care more about the world that we live in. Read on below to learn more about how Louis-Dreyfus experienced this awakening.
Julia Louis-Dreyfus had a successful career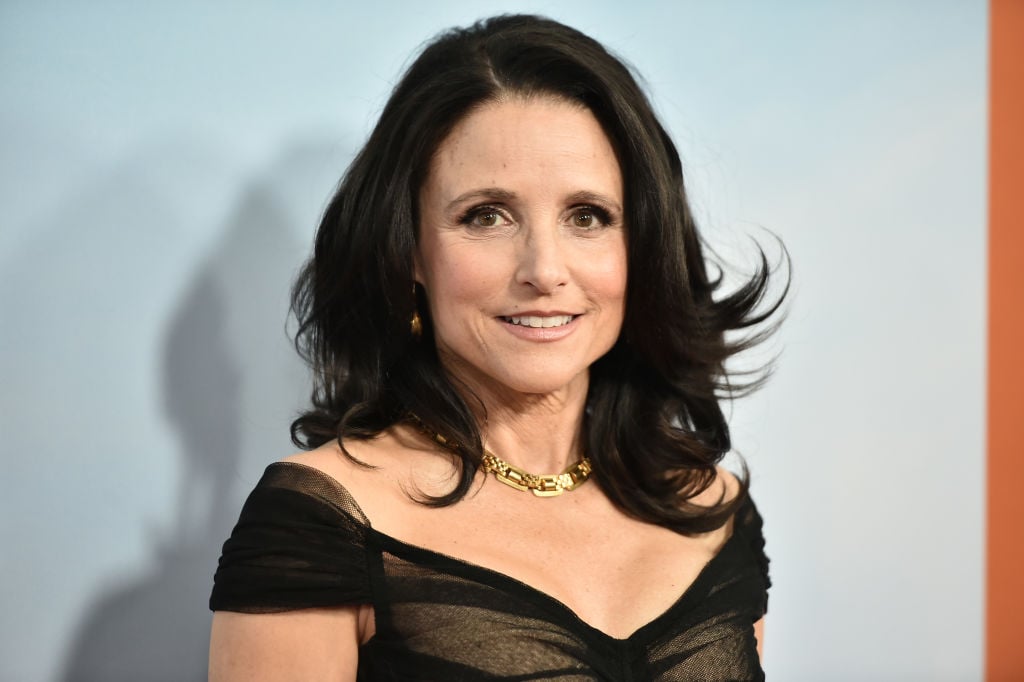 Louis-Dreyfus began her comedy career in the early 1980s. She worked with a number of comedy theater groups in Chicago, such as The Second City and The Practical Theatre Company.
Afterward, she joined the cast of Saturday Night Live and was on the show from 1982 to 1985. Louis-Dreyfus, who was in her early 20s, was the youngest female cast member at the time.
Although she was only on SNL for a few years, she got acquainted with Larry David thanks to the show. David would go on to co-create the hit series Seinfeld, and Louis-Dreyfus would star in it as Elaine Benes. Seinfeld ran for nine seasons from 1989 to 1998. It acquired a large fan base around the world, and its reruns continue to be aired today.
Seinfeld turned Louis-Dreyfus into a well-known face in the comedy world. After the series ended, she went on to star on other notable TV shows. From 2006 to 2010, she was the main character of The New Adventures of Old Christine. More recently, from 2012 to 2019, she was starring on the HBO show Veep.
Thanks to her successful career, Louis-Dreyfus has a net worth of around $200 million.
Julia Louis-Dreyfus announced her cancer diagnosis in 2017
In September 2017, Louis-Dreyfus announced that she had been battling breast cancer. She actress wrote on her Instagram: "1 in 8 women get breast cancer. Today, I'm the one. The good news is that I have the most glorious group of supportive and caring family and friends, and fantastic insurance through my union. The bad news is that not all women are so lucky, so let's fight all cancers and make universal health care a reality."
Last year, Louis-Dreyfus revealed to Good Morning America that she initially did not want to make her cancer battle public. However, it was important for her fans to understand what was going on, especially since it affected Veep's production.
After Louis-Dreyfus' announcement, production for Veep stopped for about a year. The show recently returned in March 2019 for its seventh and final season.
Why battling cancer made Julia Louis-Dreyfus a passionate environmentalist
Louis-Dreyfus' cancer battle was a significant turning point in her life in many ways. She recently shared that it also made her more aware of environmental issues around the world.
"I never thought I was immortal, but you don't spend a lot of time thinking about the end of your life," she told People. "But once you've faced a near-death experience like that, you do begin to realize that, at some point, you're going to be out of here. We all are. So, how best to spend my remaining time on this planet?"
Since Louis-Dreyfus has two children — Henry (b. 1992) and Charlie (b. 1997) — it is important for her to help preserve the world for them and future generations. She explained that she would like to spend the rest of her lif- fighting climate change in any way she can.
In 2019, Louis-Dreyfus joined the Board of Trustees at the Natural Resources Defense Council (NRDC), which is an advocacy group made up of scientists and experts who are working to save the environment.