Why 'Beatles For Sale' Gets Knocked as 1 of the Worst Fab Four Records
When music fans debate which albums by The Beatles are the best, many turn to the band's late '60s efforts. For overall impact, Sgt. Pepper's Lonely Hearts Club Band (1967) might be the pick. Others give the edge to Revolver (1966) or Abbey Road (1969), the Fab Four's final recording.
As you go through the list of Beatles releases, there a few you can take out of the running immediately. Yellow Submarine (1968), the album where throwaway songs went to die, won't get any votes. The same goes for Magical Mystery Tour (1967), which featured five pre-released songs.
But there is no such excuse for Beatles For Sale, the December '64 release that dropped between the band's first two films. After the triumph of A Hard Day's Night, which included all Lennon-McCartney originals, the band took a step back on its next LP.
The high count of cover songs might have been a sign that the album would lack staying power. But the originals by John Lennon and Paul McCartney didn't rank among their best, either.
'Beatles For Sale' included 6 covers, including Mr. Moonlight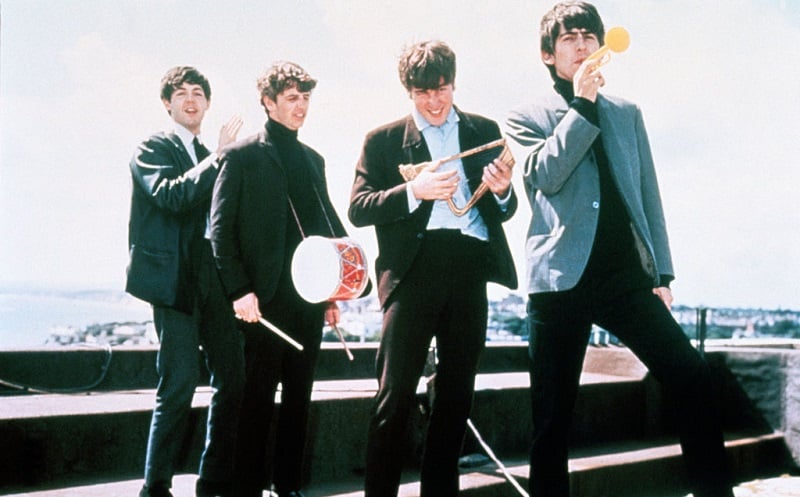 For a band that delivered so many high-quality originals on A Hard Day's Night, it might have surprised some to find so many covers on Beatles For Sale. But you could blame that on the band's impossibly grueling schedule of touring, recording, filming, and other appearances that year.
In short, The Beatles simply didn't have much time or energy to devote to writing new songs in late '64. So they filled out the album with six cover tracks they'd been playing in their stage set. Among them was "Mr. Moonlight," a dud that ranks among the band's weakest recordings.
On "Mr. Moonlight," listeners get an organ solo by Paul that's so bad some considered it intentionally cheesed up. But that's only one example. "Honey Don't," the Carl Perkins cover that served as Ringo's track on the album, sounds just as uninspired.
On "Kansas City" / "Hey-Hey-Hey-Hey," you get a healthy dose of the good (Paul's spirited vocals) with a bit of the bad (George's so-so guitar solo). And the rest of the album was nearly as uneven as the results on the cover songs.
The 'Beatles For Sale' originals didn't match other albums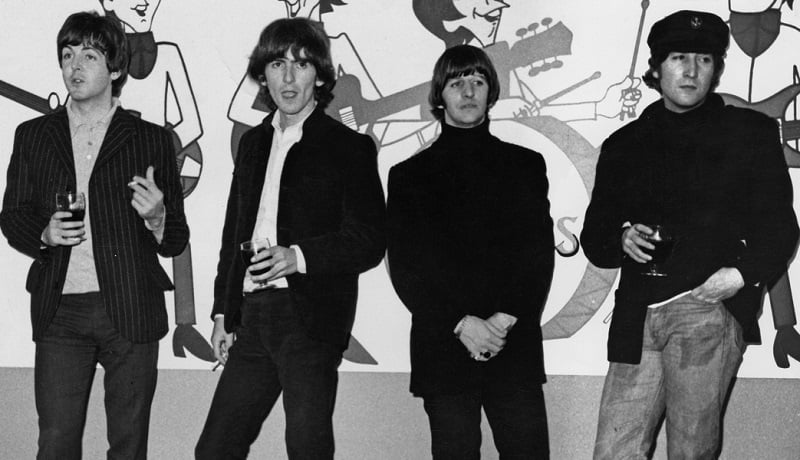 As for Beatles For Sale originals, John and Paul weren't terribly proud of "Eight Days a Week" and "I'll Follow the Sun," two of the memorable Lennon-McCartney cuts. In the case of "Eight Days a Week," John considered it "a bit manufactured." (He even called it "lousy.")
Looking back at those days in 1980, John spoke of the general grind of songwriting in late '64. "We struggled to record ["Eight Days a Week"] and struggled to make it into a song," he told Playboy. Producer George Martin echoed that sentiment in Mark Lewisohn's Complete Beatles Recording Sessions.
"They were rather war-weary during Beatles for Sale," Martin said. "[The record] doesn't appeal to me very much now, it's not one of their most memorable ones." But 1965 was right around the corner, and by the end of the year Rubber Soul answered any remaining questions critics had.