Why Ben Stiller Quit 'Saturday Night Live' After 4 Episodes
Ben Stiller is part of an incredible Hollywood dynasty. His dad, Jerry Stiller, was practically a comedy superhero. Ben Stiller followed in his father's footsteps and made some of the most classic comedies of the modern age. Zoolander, Meet the Parents, and Dodgeball are just a handful of Stiller's films that will surely become cinematic classics.  But like all …
Ben Stiller is part of an incredible Hollywood dynasty. His dad, Jerry Stiller, was practically a comedy superhero. Ben Stiller followed in his father's footsteps and made some of the most classic comedies of the modern age. Zoolander, Meet the Parents, and Dodgeball are just a handful of Stiller's films that will surely become cinematic classics. 
But like all actors, the younger Stiller had a tough time getting started in the entertainment biz. He knew he wanted to be an actor from a young age, and even had a role on a soap opera at age 15, according to Howard Stern. Despite early success, he had his failures. Stiller quit SNL after only four episodes, something which could have easily killed his budding career. 
Ben Stiller started on 'SNL' in 1989
Stiller started off auditioning at a young age. According to IMDb, his first credited role was in 1986. According to Stiller himself on the Howard Stern Show, it was earlier than that. He claims he was cast in The Guiding Light, a soap opera, when he was 15. That would have been in 1980. That Stiller was cast in anything was exciting for him, considering how bad he was at auditioning. 
According to Stiller, he was very nervous any time he had to audition and has his share of embarrassing audition stories to prove it. However, he found getting behind the camera wasn't as nerve-wracking as being in front of it. Stiller began making short films, one of which caught the attention of SNL bigwig Lorne Michaels. 
According to PrimeTimer, in 1989, Michaels bought one of Stiller's short films and cast him on the show. 
After just four episodes, Ben Stiller quit 'SNL'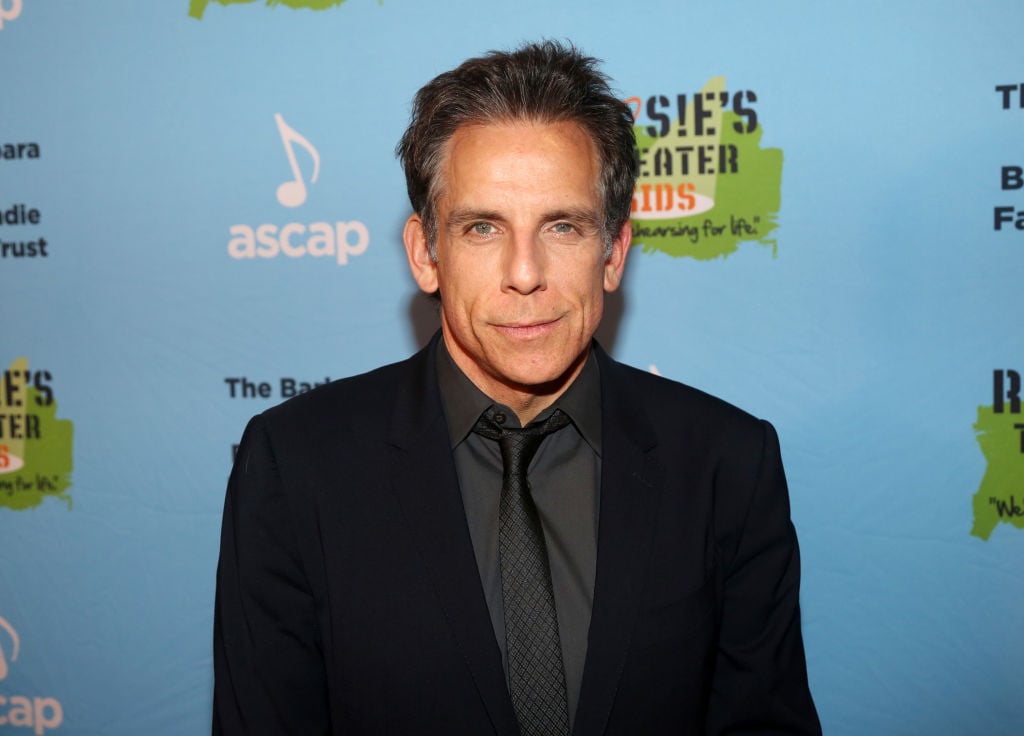 SNL has built the career of almost every comedy star and has since its inception in the 1970s. However, SNL was no help to Stiller, despite getting a coveted role on the show. 
Stiller told Stern that he knew right away the show wasn't for him. "I knew that I wasn't good live because I would get nervous." Stiller wanted to get back behind the camera, and focus on his short films. The decision should have been a career ender, especially because Stiller burned bridges on his way out. By his own admission, Stiller didn't exit SNL gracefully. He offended Michaels, and things were rocky between the two for a while. 
No other comedian or actor in their right mind would give up a role on SNL to make short films. The show is a career-maker, and Stiller is probably the only comedian in the world who somehow didn't need it. 
Ben Stiller didn't need 'SNL' to become a star 
Stiller has talent. His brilliance shines both on-screen and behind the camera. That's probably why Stiller was still able to make a name for himself without SNL. He spent decades making comedy hits.
Now, he's moved on to his true passion: working behind the camera. When Stiller talked to Stern in 2018, he was directing a project about the real-life escape of two inmates from an upstate New York correctional facility. 
Stiller loves being in the director's chair. He told Stern that he was "very happy" not to have an acting part in Escape at Dannemora. IMDB claims that in recent years, Stiller has directed six episodes of the hit show Severance, and is slated to sit in the director's chair again for the upcoming projects Super Sad True Love Story, and Bag Man.