Why Betty White Didn't Remarry After the Death of Her Husband, Allen Ludden
Betty White was married to her third husband, Allen Ludden, for almost 18 years. She says they were very much in love and cared deeply for each other until he died. Here's why The Golden Girls star says she would never get married again.
How Betty White and Allen Ludden met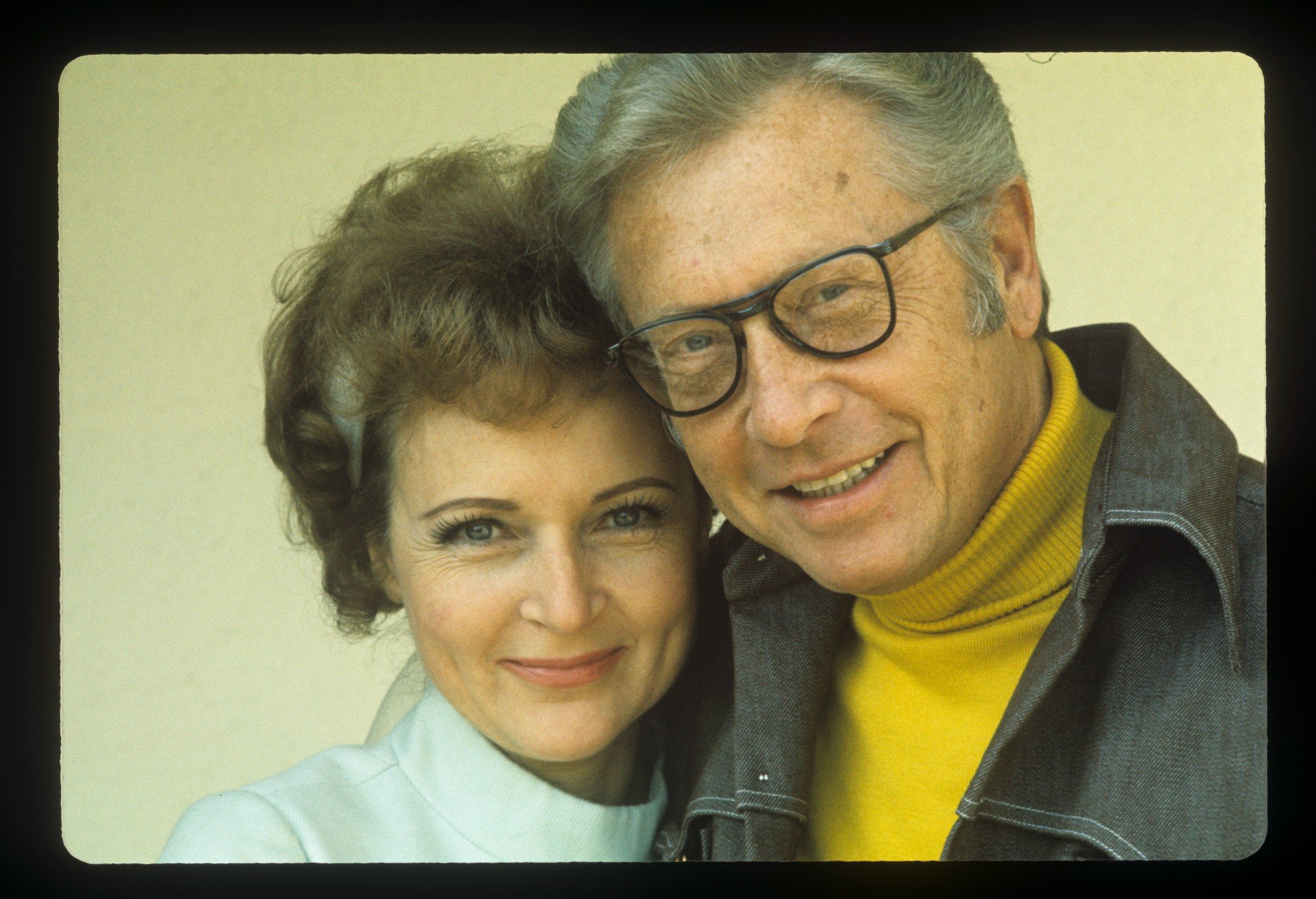 White met Ludden in 1961 while she was a guest on his game show, Password. Before marrying Ludden, she had been married to Dick Barker (1945) and Lane Allen (1947 to 1949). White and Ludden got married in 1963 and stayed together until his death in 1981.
Before they met, White and Ludden only watched each other on television. However, she says they felt like they had already met. One thing White didn't know was that Ludden's wife was in the hospital with cancer, and she died the week of her appearance on Password.
White and Ludden met again that summer while recording a television special. Ludden was with his three children. White tells the Archive of American Television she and Ludden became "instant friends." The children also seemed to like her very much, as they would say "check" every time White said something nice or Ludden said something nice.
After three weeks, Ludden asked White to marry him. White says it was all in fun at first, but it soon became a serious question. White told him 'No,' because she was dating someone at the time, but Ludden persisted. He eventually bought a wedding ring and told her to wear it, but White declined. Ludden wore the ring on a chain, so whenever she saw him, she was reminded of his proposal. White eventually accepted Ludden's marriage proposal.
Why Betty White didn't remarry after her Allen Ludden's death
White says she used to get a lot of questions about her romantic life and if she would ever get married again. In her autobiography, White says she usually responds with a "firm 'no.'" White explains that she and Ludden had a great marriage, so it would be hard for her to start over with someone new. She says that she had such a wonderful marriage that it would be "impossible" to ever commit to someone else "completely."
White is also hesitant about marriage because she's concerned that if she meets someone new, that person could eventually lose interest. She also doesn't know if she would be able to share her space with someone. White admits she "treasures" her privacy. Another concern is that there would be comparisons with past partners. There's the possibility her new spouse would compare her to past loves, and she would also do the same. She says the situation might be more than either of them could handle.
Betty White's biggest regret about Allen Ludden
White says she regrets the time she spent declining Ludden's marriage proposal. She declined his proposal for one year. "I came to the point of regretting that year that I wasted saying 'no,'" says White in her interview with Archive of American Television. "I would have given anything to have it back. It was a love affair. We missed 18 years by three days, but it was still a honeymoon."
Follow Sheiresa Ngo on Twitter.