Why Betty White Turned Down a Role in the Jack Nicholson Movie 'As Good as It Gets'
Betty White is best known for her role as Rose Nylund in The Golden Girls. Here's what she once said about why she turned down a role in Jack Nicholson's film, As Good as It Gets.
Betty White says she's passionate about her job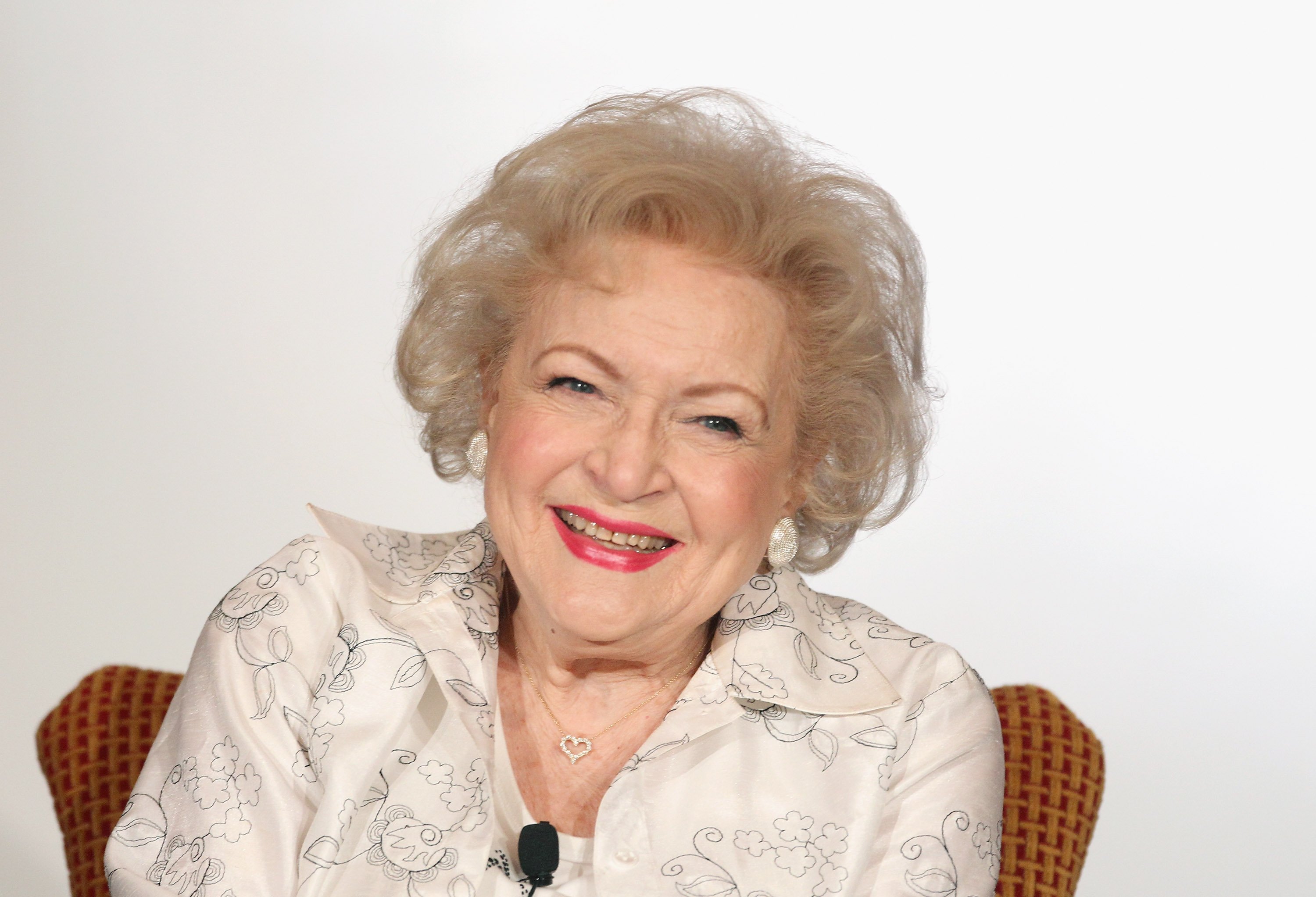 In her book, If You Ask Me, White says acting fills her with a sense of passion and purpose. It gives her a reason to wake up in the morning.
"I think everybody needs a passion," wrote White. "Whether it's one passion or a hundred, that's what keeps life interesting. If you live without passion, you can go through life without leaving any footprints. You might even leave behind pleasant memories in the minds of friends and acquaintances, but those dissipate quickly."
White says it's best to enjoy life now instead of waiting for retirement to live. She goes on to tell the story of her father, who tended to overwork. According to White, he would talk about what he would do after he retired at the age of 65. However, he passed away at the age of 64 ½. White's father was never able to enjoy the life he dreamed of.
Why Betty White turned down 'As Good as It Gets'
White says she is often asked about the roles she turned down and if she ever regrets her decision. One successful movie White turned down was the 1997 film As Good as It Gets, which starred Jack Nicholson and Helen Hunt. She says she declined the role because there was a scene in the movie where one of the characters throws a dog down a laundry chute. White loves animals and she works for animal welfare causes. She says there was no way she could be in a movie with a scene like this.
"When I read the part, I told the director, James Brooks, 'I just can't do that!'" wrote White. "I know it's for laughs but given my feelings about animals and my work for animal welfare, I just didn't find it funny. I didn't think it would be a good example to people who might try it in real life."
White says she doesn't have any regrets about the movies she has turned down. Rather, she says she feels good about the films she turned down for the right reasons.
Betty White almost turned down 'Hot in Cleveland'
White almost turned down the offer to join the Hot in Cleveland cast. She says she was simply too busy and didn't have the time to be involved in a series. She told her agent, Jeff Witjas, she didn't want to be part of a series. However, she later changed her mind because she loved working on the show. White was supposed to just appear in the pilot, but she went on to do 20 episodes.
Then I said, 'No, Jeff, that wasn't the agreement. My schedule hasn't let up. I don't know how I could possibly do it!' Here I should mention that the taping schedule for a television series is four or five days a week, requiring me to be on set sometimes for 10 hours a day!

'Much as I love the show and the company, I'm still on overload,' I told Jeff. 'There's no room whatsoever to work in a series!' P.S. Guess who signed on for all 20 episodes? I have the backbone of a jellyfish.

Betty White, If You Ask Me
Follow Sheiresa Ngo on Twitter.