Why Blac Chyna Believes the Kardashian-Jenners 'Permanently Damaged' Her Career
Blac Chyna's drama with the Kardashian-Jenners has spanned over several years. Chyna first became apart of the family's inner circle through Kim Kardashian West. However, Chyna and Rob Kardashian's romance resulted in her taking legal action against most of the famous bunch.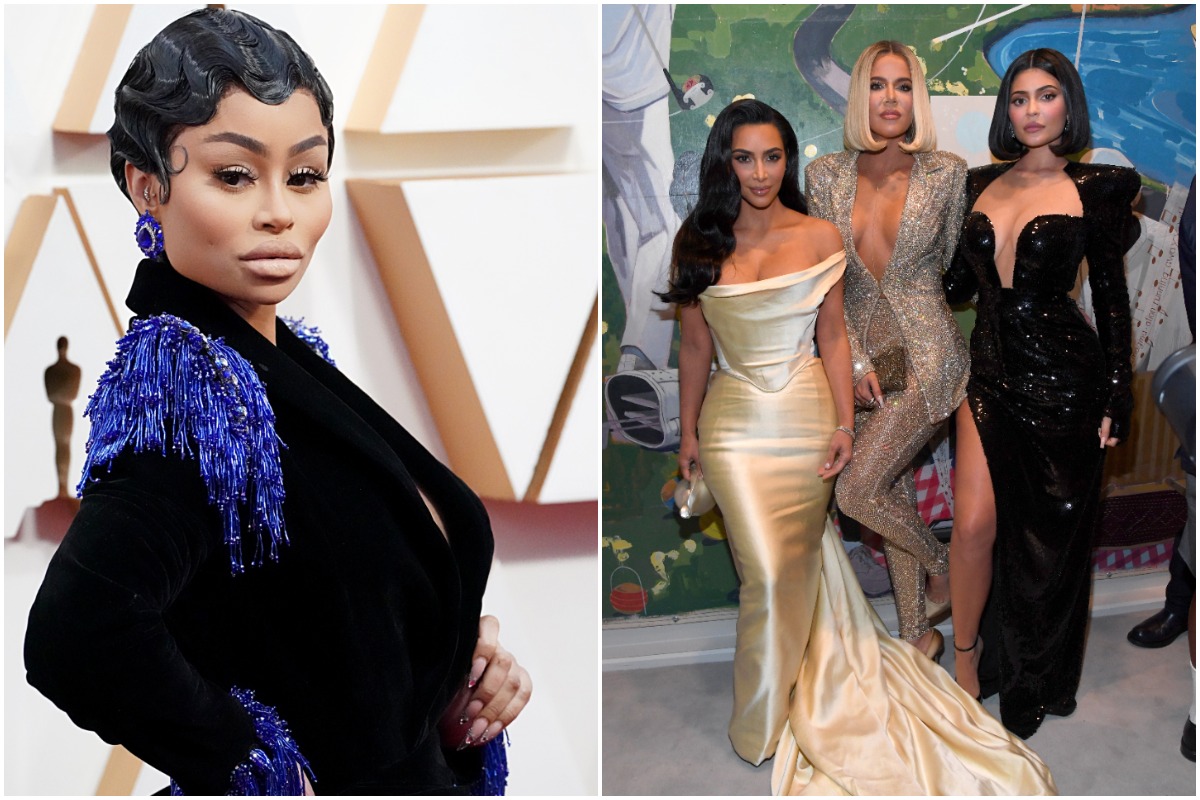 Blac Chyna claimed the Kardashian-Jenners intentionally got her show, 'Rob & Chyna' canceled
Chyna started to distance herself from Kardashian West and her family around 2015. At the time, Chyna's ex, Tyga, began dating Kylie Jenner. Although Tyga claimed he and Kylie got together after he and Chyna called off their engagement, it caused a feud between Kylie and Chyna. One year later, Chyna and Rob started dating each other. The couple soon made their relationship official, and Rob moved out of Khloé Kardashian's home to live with Chyna. Months later, Rob proposed to Chyna, and she became pregnant with their daughter, Dream. 
In September 2016, Rob & Chyna premiered and captured the couple as they balanced living together and Chyna's pregnancy. After its first season, the network renewed the series for a season 2, per The Washington Post. However, Chyna and Rob broke up shortly after Dream was born in November 2016. Their breakup displayed on social media, as they exchanged harsh words to each other via Instagram and Twitter. Rob also released multiple nude photos of Chyna in July 2017, causing Chyna to file a restraining order against him. 
Chyna's legal disputes didn't end with Rob's revenge porn case. The mother of two sued Kris Jenner, Kardashian West, Kourtney Kardashian, Khloé, and Kylie in October 2017. According to Us Weekly, Chyna claimed Rob and his family "permanently damaged" her career by allegedly getting Rob & Chyna taken off the air. 
"Chyna alleges that she was slut-shamed, defamed, and the victim of a plot to kill her hit show, Rob & Chyna, causing her significant financial damages," Chyna's former attorney, Lisa Bloom wrote to Us. 
The Kardashian-Jenners reportedly 'filed numerous motions' so Blac Chyna's case against them wouldn't go to trial
Following their breakup, many of Rob's family members sounded off on his relationship with Chyna on Keeping Up With the Kardashians. Their romance caused a divide between Rob and Khloé, specifically, as she expressed on the show and social media. In 2017, Khloé shared a black and white snap of her and Rob and said she missed her brother. 
Chyna's decision to sue the Kardashian-Jenners didn't help them repair their relationship. In her statement, Bloom said the Kardashian-Jenner family tried to get Chyna's case dismissed many times. However, the court denied their alleged actions.  
"The Kardashian family has filed numerous motions with the court, seeking to have the case thrown out so that Chyna would not get to present her case at trial. As her attorneys, we have fought these motions every step of the way, and the case has remained alive," Bloom wrote. "Today, the court REJECTED the Kardashian family's request to strike Chyna's entire lawsuit. Most importantly, all of Chyna's legal claims stay in. Chyna will therefore be permitted to have her day in court."

In December 2020, Chyna's case against the Kardashian-Jenners received a small win. Bunim/Murray Productions, the company that launched Rob & Chyna, rewarded her with unaired footage from the show. Additionally, Chyna will receive her unaired scenes from Keeping Up With the Kardashians.