Why Blake Shelton and Gwen Stefani Might Get Married After the Pandemic
A new rumors claims Gwen Stefani wants to marry Blake Shelton after the pandemic. Find out why she changed her mind and more.
Fans have been wondering if the celebrity couple will get married after they met on The Voice and started dating. A source is now claiming Gwen Stefani wants to marry Blake Shelton after the pandemic. Find out what changed her mind according to the mysterious insider and more.
Blake Shelton and Gwen Stefani are staying in Oklahoma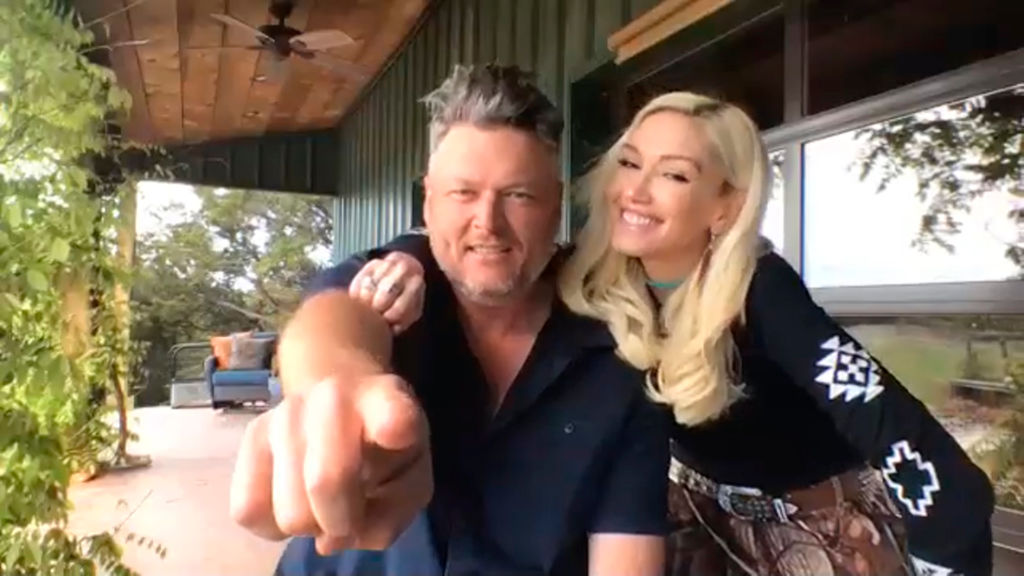 The couple has been staying together on Shelton's ranch in Oklahoma. Their first update to fans was about the country singer getting a new look.
"I have an announcement. With basically EVERYTHING I had scheduled being canceled for the foreseeable [future] @gwenstefani and I have made a decision together. I am growing my mullet back as a symbol of hope or some sh*t like that.. Anyway it's coming back! For real. Stay tuned…" he tweeted on March 17.
Shelton later tweeted a video of Stefani touching the end of his growing mullet. He captioned it with "Quarantine mullet update 3/26/2020… @gwenstefani has decided to take it to the next level.. Stripes."
They also made an appearance on The Tonight Show with Jimmy Fallon on April 13. They talked about their experience being together and with her kids.
"We are quarantined with a bunch of Stefanis. I'm talking 'bout a pile of them. It's me and a bunch of Stefanis," Shelton said. "My mom and stepdad live I don't know about 10 miles from here. I haven't seen them since the middle of March except for waving at them through the truck window and that's about it. We haven't left."
Stefani has thought about marriage
The couple has been dating since 2015. It didn't take long for the marriage rumors to start. Ellen DeGeneres asked Stefani if they will get married in 2018.
"I love weddings. The kids love him. We love him. Everybody loves him," Stefani said. DeGeneres told her to think about getting married. "I do," she said. "I think about it all the time."
There were later rumors that Stefani wanted her marriage to Gavin Rossdale annulled before getting married. Now a source claims she changed her mind.
Source claims Stefani wants to get married after the pandemic
There are many families that had to change due to the pandemic. A source claims that has been the case for the couple.
"COVID-19 has turned their world upside down, as it has with so many families," an unknown source told Us Weekly. "Gwen knows she is blessed and wants to have the wedding as soon as social distancing guidelines are lifted."
The source claimed she previously was "committed to getting the annulment, no matter how long it took" and the pandemic "changed Gwen's feelings about getting the annulment and getting married."
Some couples are finding ways to get married in isolation. That won't be the case for the celebrity couple.
"Gwen wants to have a ceremony and reception with their family and friends. She didn't wait this long to get married with family watching on Zoom," the insider said. "It has made her realize that waiting for the annulment at this point is just futile because it could take years for the church tribunal to issue the decision."
Only time will tell if the couple will get married in the future. It looks like the marriage rumors are continuing even during the pandemic.