Why Blake Shelton and Gwen Stefani Might Owe Their Relationship to Reba McEntire
Blake Shelton and Gwen Stefani are a musical power couple who are best known for their chemistry on the set of the popular reality TV show The Voice. The pair met on the show and — even though they both work in the music industry — Stefani had no idea who Shelton was. She considered him the "country guy" and didn't think about him much.
Over time, the two bonded over their shared experiences, and now they're one of Hollywood's most talked-about couples. It turns out that the two may have never met at all if it wasn't for the fateful decision of another music star: Reba McEntire.
How did McEntire inadvertently set this whole thing in motion? Read on to find out.
Gwen Stefani was married to another rocker when she first met Blake Shelton
When Stefani and Shelton first met, they had unfortunate life experiences in common. They were both going through messy divorces.
Stefani was divorcing her husband of thirteen years, Gavin Rossdale. No stranger to relationships with musicians, Stefani — then performing as the frontwoman for No Doubt — met Rossdale when his band, Bush, was touring with the Goo Goo Dolls at the same time as No Doubt. That was way back in 1995, and the pair didn't get married until 2002.
They have three children together, but their marriage quickly fell apart when Stefani discovered Rossdale's infidelity in 2015. Rossdale was cheating on his wife with the nanny, and that discovery began a painful and very public divorce.
Blake Shelton was married to Miranda Lambert
Around the same time, Shelton was struggling through his own divorce from fellow country music star Miranda Lambert. The pair met in 2005 but did not get married until 2011.
While Lambert has moved on and gotten married again, there are still signs that her past marriage to Shelton haunts her. For instance, she refused to applaud him at the 2019 CMA Awards.
Blake Shelton and Gwen Stefani bonded quickly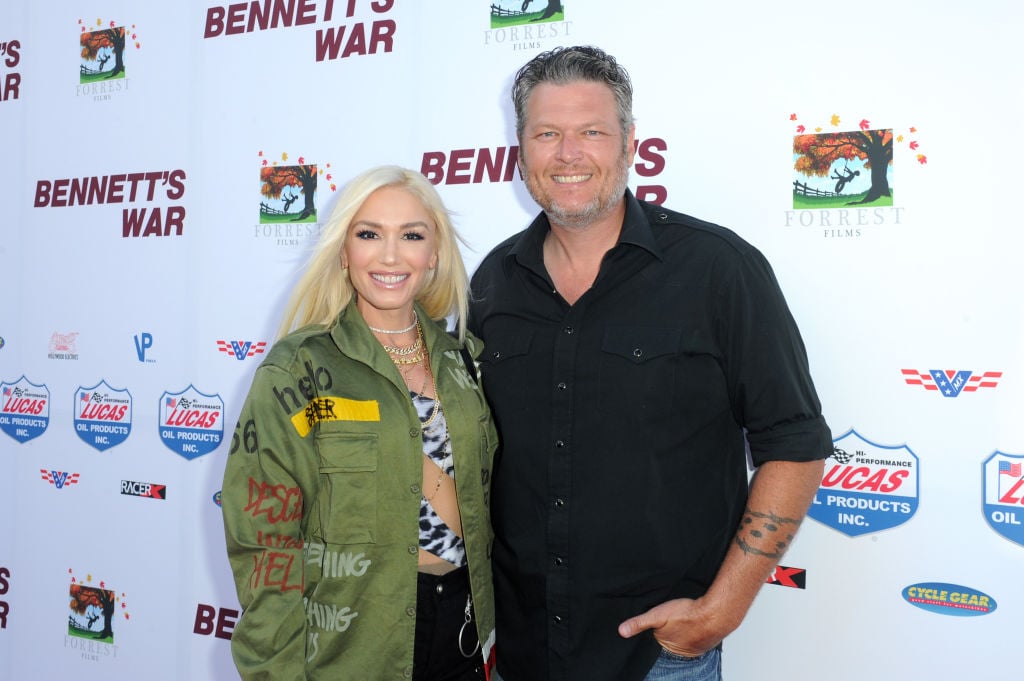 With these painful personal lives unfolding around them, Shelton and Stefani had a lot to talk about. It seems that this shared trauma helped to bond them.
Their on-stage chemistry was undeniable. While many fans dismissed the unlikely pairing between the rocker and the country star as nothing more than mutual rebounds, they proved everyone wrong as their relationship grew longer and more intense.
Over the years, the pair have won fans over with their adorable love for one another. Now, it's rumored that they might be heading to the altar.
Blake Shelton and Gwen Stefani may never have met without Reba McEntire
This whole love story was made possible by their chance meeting of being cast on The Voice at the same time. Shelton has been a staple on the show and is the only host left that has been there since the very beginning. It may be hard to imagine the reality contest without him, but that's exactly what the creators had in mind when they first started.
They knew that they wanted a country music star to help provide variety, but their first pick wasn't Shelton. It was Reba McEntire.
McEntire, however, decided to turn down the gig. Whether she was busy on other projects or just not interested in serving in this role is unclear, but it definitely changed Shelton's life in a huge way. 
It would be years before his role on the show would land him next to Stefani, but without McEntire's fateful decision to say no to the job, it may never have happened at all. It just goes to show that in love and entertainment, you can never be sure what crazy twist is coming down the road.