Why Bob Dylan Refused to Play the Ed Sullivan Show
If you wanted to make it as a musician in the 1960s, an appearance on one of America's highest-rated TV shows could help. That's what Ed Sullivan had, and The Beatles' February '64 appearance on the program showed just how much of a springboard it could be. (Over 70 million people watched.)
But performing on Ed Sullivan wasn't the only way to reach the show's sizable audience. In May of '63, before The Beatles even had a hit in America, Bob Dylan got booked to perform on Sullivan's Sunday night show on CBS.
At the time, Dylan had only released his self-titled debut album and had The Freewheelin' Bob Dylan set to hit record stores later in May. So he definitely could have used a bump from The Ed Sullivan Show.
Dylan did get that bump — only he did it without performing. After rehearsing and getting the thumbs-up from Sullivan, Dylan was ready to go. However, CBS asked for him to play a different song, and Dylan refused.
Dylan insisted on playing 'Talkin' John Birch Paranoid Blues'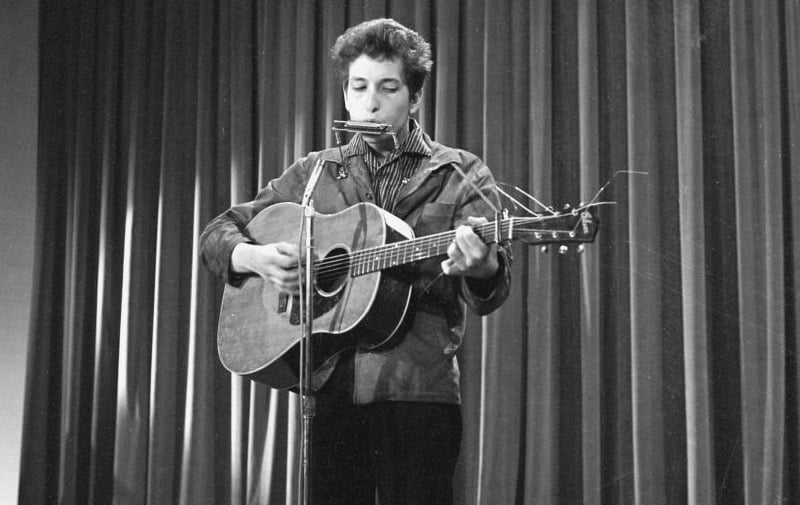 In the early '60s, Senator Joseph McCarthy may have been gone, but overblown fears of a communist takeover of America were alive and well. The conservative John Birch Society, which took aim at The Beatles later in the decade, considered modern music to be a big threat in this department.
To poke his finger in the organization's eye, Dylan wrote "Talkin' John Birch Paranoid Blues." In the track, Dylan's narrator undertakes his own search for communists ("them doggone reds"). And he joins the John Birch Society so he can really make an impact.
In the biting lyrics, Dylan suggested Birchers didn't have much of a problem with Hitler and fascists because at least they weren't communists. Other "Talkin' John Birch" lyrics have the narrator casting suspicion on Eisenhower, Lincoln, and FDR.
Finally, the narrator concludes there was "just one man that's really a true American: George Lincoln Rockwell." (Rockwell founded the American Nazi party.) While Sullivan heard the track and gave it his approval, CBS later approached Dylan and asked him to play something else. Dylan declined.
Dylan decided to walk rather than play another song on 'Ed Sullivan'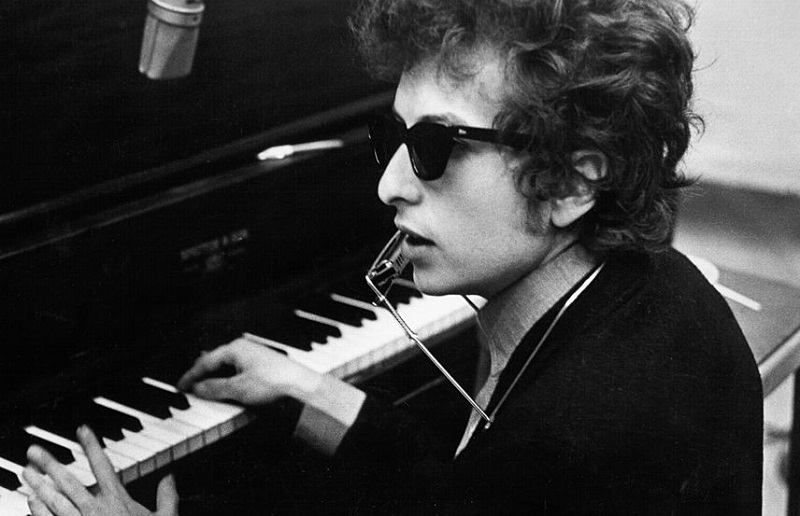 A May '63 Times article described how Dylan's planned appearance took its turn. After a CBS program practices editor asked Dylan to play something else, Dylan refused. So he left the set without making that appearance.
Dylan's move worked in his favor, though. As the Times item and other notices circulated, plenty of people got to know the young folk singer. According to the official Ed Sullivan site, "The publicity Dylan received … probably did more for his career than the actual Ed Sullivan Show performance would have."
Early fans of Dylan certainly would have stood up and cheered. When the rawer rock act of the late '60s appear on Sullivan's show, CBS would ask for similar concessions. One famous example came when The Rolling Stones appeared on the show in '67.
In that case, Sullivan told Mick Jagger and the Stones to change the lyrics to "Let's Spend the Night Together." (He wanted something less suggestive.) When the performance aired, Jagger sang, "Let's spend some time together" as Sullivan asked.
Also see: Why John Lennon and Paul McCartney's Last Jam Session Fell Flat