Why 'Bosch' Creator Insisted on a Real Los Angeles Setting
For seven seasons, Amazon Prime Video's most successful and lingest-running series, Bosch, has captivated viewers. The crime drama based out of the police precinct's Hollywood Homicide division stays as true to the Michael Connelly books as possible, without sacrificing storylines. Here's why Connelly insisted Bosch be filmed in Los Angeles.
'Bosch' book author Michael Connelly has a lot of input for the series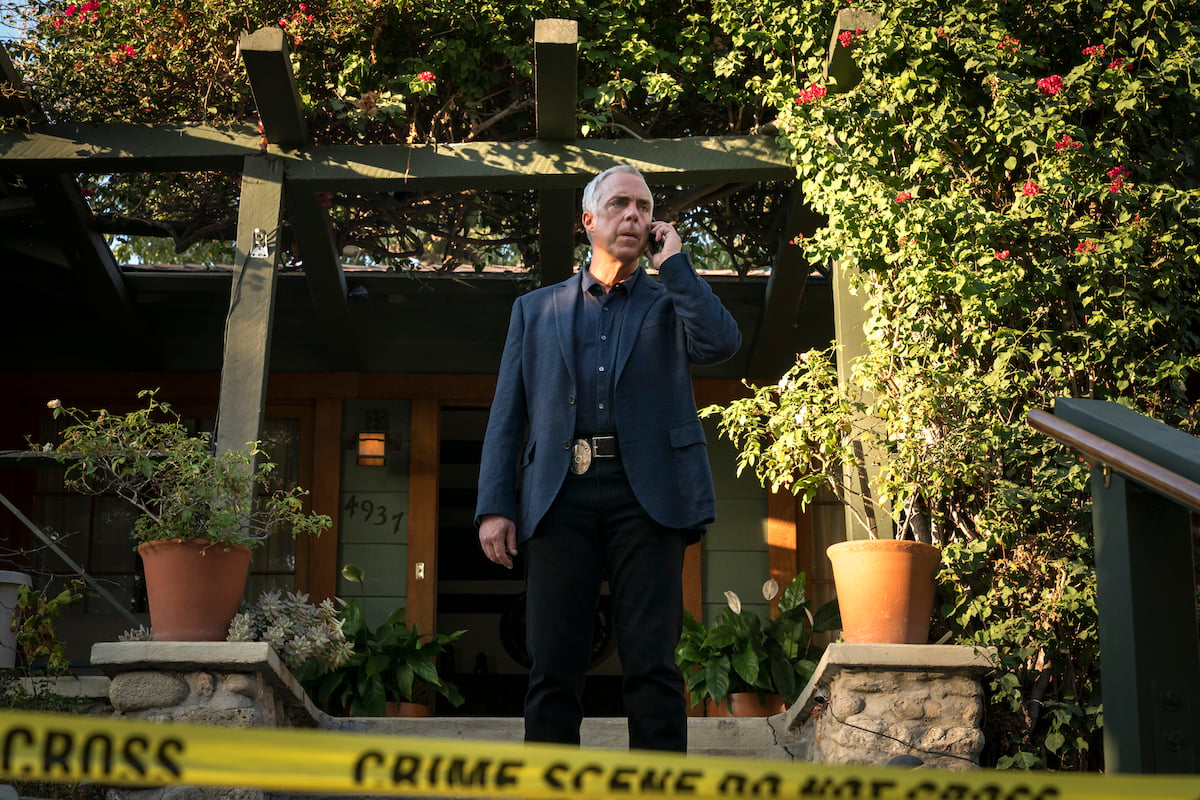 As the author of over 20 crime books, Connelly knows a thing or two about creating the perfect story. In partnership with director Eric Ellis Overmyer, Bosch was adapted for TV in 2014 (and a team of other talented cast and crew). Connelly's original vision, as well as the performance of star Titus Welliver, contributed to the overall success of the Amazon Prime series.
Having creative input definitely shows. For instance, Connelly said in a 2020 Arkansas Online interview Jerry Edgar's Haitian roots came from a very real place.
"When you have good actors who can carry this stuff you just marvel at it," he said. "A lot of the backstory is the actor Jamie Hector's real story. He has a Haitian background. He was born in the United States, but his parents were immigrants, and half of his brothers and sisters are still in Haiti. We were able to tap into that."
He added: "We're aware of drama and how you have to throw in disappointments to the viewer. We were heading toward the end of (Det. 'Barrell' Johnson), but he's a guy who brings a lot of humor to the show and then the actor (Troy Evans) is such a nice guy. We started thinking. Do we really want to have a set where Troy is not hanging around, giving us pep talks and old stories? He probably doesn't really know how close he came to not being on the show anymore to carrying one of the main stories this season."
Why 'Bosch' filmed in Los Angeles
Just as Edgar's storyline paralleled Hector's, it was important to Connelly to keep the show as real as possible — even when it came to the location.
"I was in the right place at the right time," Connelly said. "Amazon was very new at creating shows, and they came to me about the show. This was eight years and, and I was 20-plus books into my career, and I didn't need any money from Hollywood, so they had to do it the way I wanted to do it, or I'm not interested in doing it."
He continued: "It had to be shot in LA, even interiors because I'd been involved in a show (Level 9) in the '90s that was supposed to be an LAPD, show but they filmed it in Vancouver to save money, and that show got canceled after seven episodes because it just wasn't realistic. The coin of the realm in my books is to be as realistic as possible. I'll be the first to say I don't get everything right. I'm not a slave to accuracy. I'm a slave to drama, but accuracy is right after that."
Every new book or adapted series could be the last
As for Connelly's career as an author, he enjoys crafting the stories but never knows when it'll be the last.
"I love that myself, the interwovenness of the books and the TV show to a little bit of an extent. That was obviously not the plan. You get one book published, and then you hope you can get a second one, but eventually, I knew I'd reached a point where I had some years ahead of me before the carpet might be pulled out from underneath me," he said.
"At some point, I realized I should connect all this stuff. It's an ecology of LA. A lot of the characters would move in the same plane. Some of it's obscure, but if I had to do a chart with wool and nails on the wall, I could connect all the books."
Details in the 'Bosch' world matter
Whether you're an avid reader of Connelly's books or a connisseure of Bosch the TV show, there's one thing he's a stickler for: short-hand.
"When characters in Bosch converse, you'll hear a barrage of acronyms like "RHD" (for Robbery Homicide Division) because LAPD officers already know what it means," he said. "I carry that into the books as well. People speak in shorthand, especially when they know what they're talking about. You don't spell out acronyms."
"He added: "I get questions in my books all the time. Do we want to say what this is? If it's in a quote or in conversation, I'm not going to make the conversation unrealistic. One of the things I'm proud about is that they carried that philosophy into the show. You've got to pay attention to the show, and even if you're paying attention, you might not get everything in the moment. Across the span of the show, it will come together."