Why Brands Hate It When Kate Middleton or Meghan Markle Wear Their Clothes
As a brand, there is a major downside to having Meghan Markle or Kate Middleton wearing your clothing.
Kate Middleton and Meghan Markle are modern fashion icons. Their style has inspired countless "what they wore" blogs and makes e-commerce websites crash.
But all the attention a brand receives can turn bad very quickly. Keep reading to learn what catastrophe can happen when Middleton or Markle get dressed.

Brands Kate Middleton loves

Middleton favors British brands such as Jenny Packham, Alexander McQueen, Temperley London, LK Bennett, Reiss, and Whistles. She's become a pro at mixing high and low-end pieces.

One of her most notable outfits involved a blouse from the affordable brand, Whistles. She wore one of their long-sleeve blouses in an engagement portrait, according to What Kate Wore.
And who can forget the now iconic Issa dress she wore at her engagement announcement? No one can think of Kate Middleton without thinking of her in that deep blue dress.

Brands Meghan Markle loves

As for Markle, she's been seen wearing a mix of high-end and affordable British, American, and Canadian brands. Some of the brands are Mackage, Aritzia, Oroton, Hiut Denim, Altuzarra, and Strathberry.

Why brands hate it when Kate Middleton or Meghan Markle wear their clothes

To announce her engagement to Prince William, Kate Middleton wore a blue silk jersey dress by the British brand, Issa. Women everywhere wanted to know how they too could look like Middleton wearing an Issa dress. It ignited what is now called The Kate Effect. What Middleton wears, sells. Period.

The same goes for Meghan Markle. She too has created The Meghan Effect. The closest thing it resembles involving another celebrity is when Oprah releases her list of favorite things.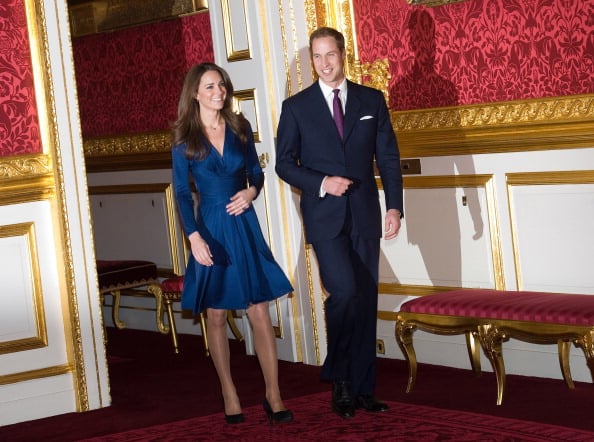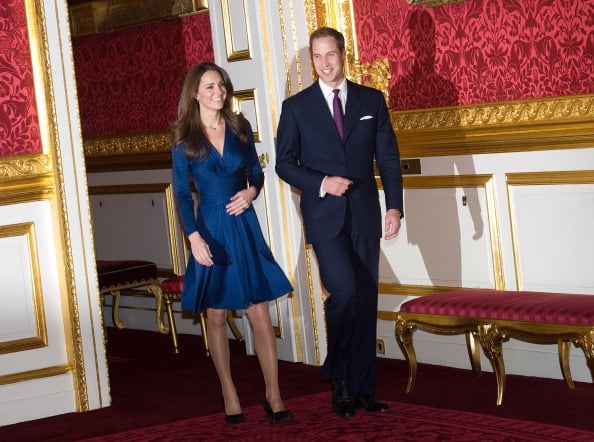 Back to Issa. The designer behind the brand, Daniella Helayel, couldn't keep up with the massive demand for her dress. One thing led to another and she found herself selling a majority stake of her company to an investor, and later left the brand, which closed down in 2015, according to Fashionista.

Issa's story is the dark side of what happens when Middleton or Markle wear lesser known brands. They simply can't keep up with consumer demand.

How brands keep up

Within minutes of photos going public, brands sell out whatever item these women are wearing. Take Meghan Markle and Prince Harry's engagement photocall. Markle wore a white coat by the Canadian brand, LINE the Label. And history repeated itself.

"We received an influx of emails, calls and messages on social media immediately after the photos went public. "The coat was from our Fall/Winter 2017 collection and it sold out within minutes," John Muscat, co-founder, and president of the brand told Fashionista.  The brand renamed the white coat in honor of Markle, dubbing it The Meghan Wrap Coat.

Instead of going with the "give the people what they want" strategy, LINE the Label took another route.

"We are being very selective about how many we re-cut in this color," Muscat said. "This particular wrap style has been an iconic piece in our collection season after season, so customers will be able to find the same silhouette interpreted in different colors."