Why Bravo Won't Release 'RHONY' Season 12 and 'RHOBH' Season 10 Early for Fans
As the world is in self-quarantine over the coronavirus, there has been a demand for new content on television. Bravo fans have been looking forward to watching the new seasons of The Real Housewives of New York City and The Real Housewives of Beverly Hills but their premiere dates are still weeks out. Viewers have been begging Andy Cohen and the network to push up the release date for both franchises but there's a reason why this won't happen.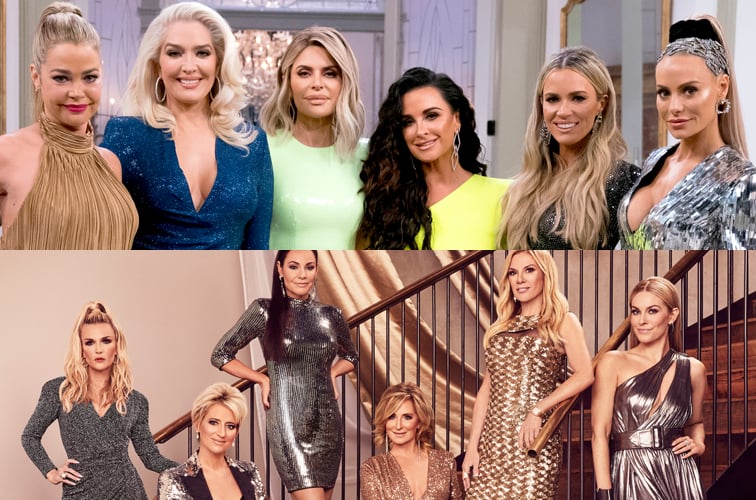 Andy Cohen breaks silence
Season 12 of RHONY is due to premiere on April 2, while Season 10 of RHOBH is scheduled to air starting April 15. Fans of both franchises have seen other networks release shows earlier during these difficult times, but Bravo is not able to do the same.
"The issue is there's only a certain amount of episodes totally color-corrected and locked right now, for both of those shows," Cohen said on the SiriusXM show Reality Checked with Amy Phillips. "I think for RHONY there's like, eight or nine done and for RHOBH, there's like, five done. Something like that."
Cohen said that there were talks to release the shows earlier by editors working remotely but the workflow would slow down the whole process.
"If we released all those now, we would wind up screwing ourselves in the end, so that's the issue," Cohen continued. "The truth of the matter is, if this [coronavirus crisis] is going to go on for a while, just think of how much more we're going to be ready for RHONY when it premieres! I just think we need to be focused."
Andy Cohen tests positive for coronavirus
Bravo suffered another setback this week when Cohen confirmed he had been diagnosed with coronavirus. The Watch What Happens Live host was supposed to return with new episodes of his late-night show from his home in NYC. With the TV personality sick, plans have shifted and he will now focus on his health.
"After a few days of self-quarantine, and not feeling great, I have tested positive for Coronavirus," Cohen posted on Instagram. "As much as I felt like I could push through whatever I was feeling to do #WWHL from home, we're putting a pin in that for now so I can focus on getting better."
"I want to thank all the medical professionals who are working tirelessly for all of us and urge everybody to stay home and take care of themselves," he concluded.
On the first At Home show, Nene Leakes, Jerry O'Connell, and Ramona Singer would've been the guests. Cohen was going to interview the celebrities from his home and connect with them via video calls. Following the news of the coronavirus, this idea has been scrapped until further notice.