Why Bryce Dallas Howard Kept Her Last Name and Famous Dad a Secret in College
Bryce Dallas Howard has certainly moved beyond being Ron Howard's daughter, but to hear the actor tell it, two parts of her name have been a burden. 
Howard has made her name with such movies as The Village, The Help, and the Jurassic World movies. For a good long while, however, she was reluctant to trade in on her father's name. Now, she's made  a documentary about dads. 
How did Bryce Dallas Howard get famous?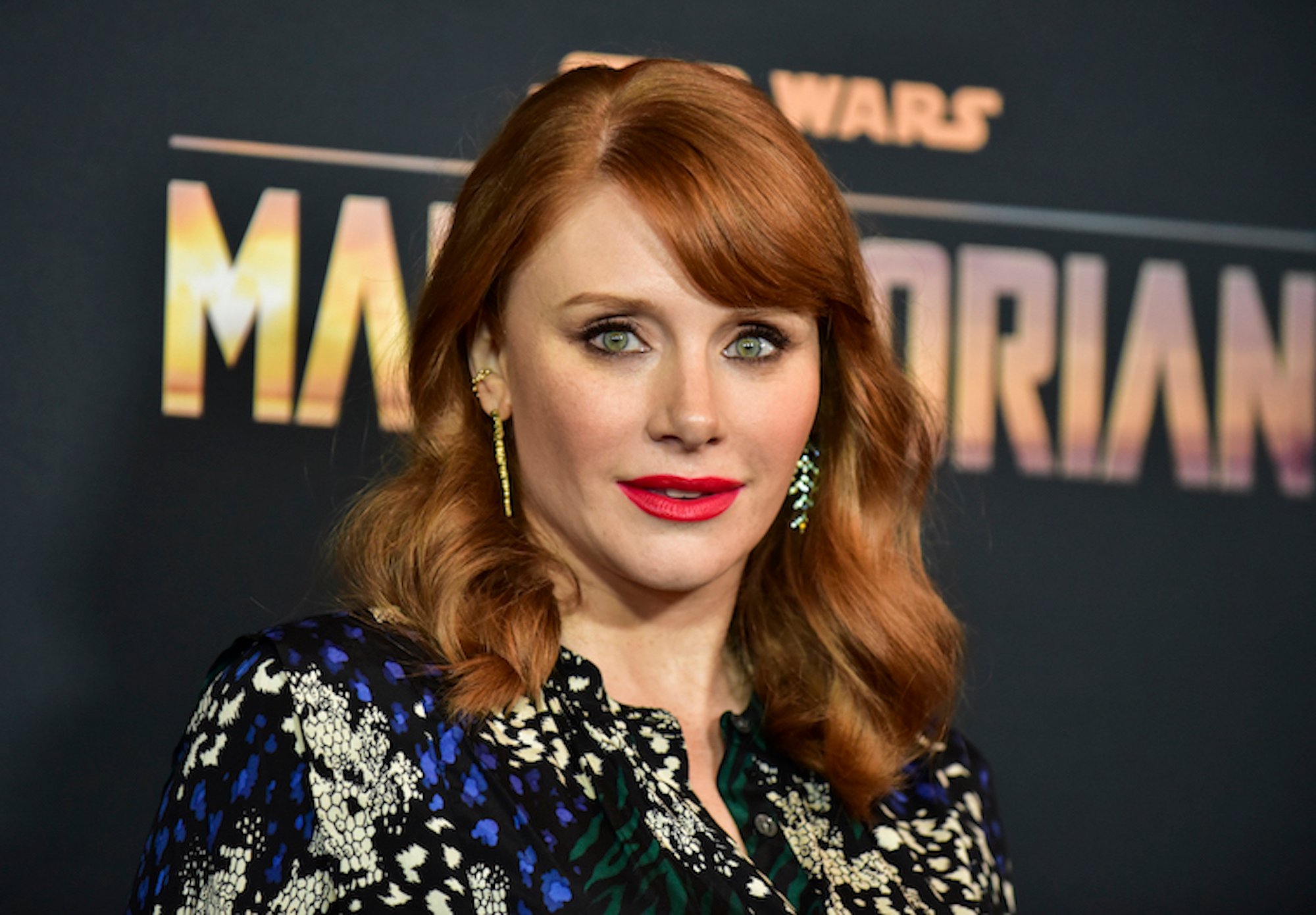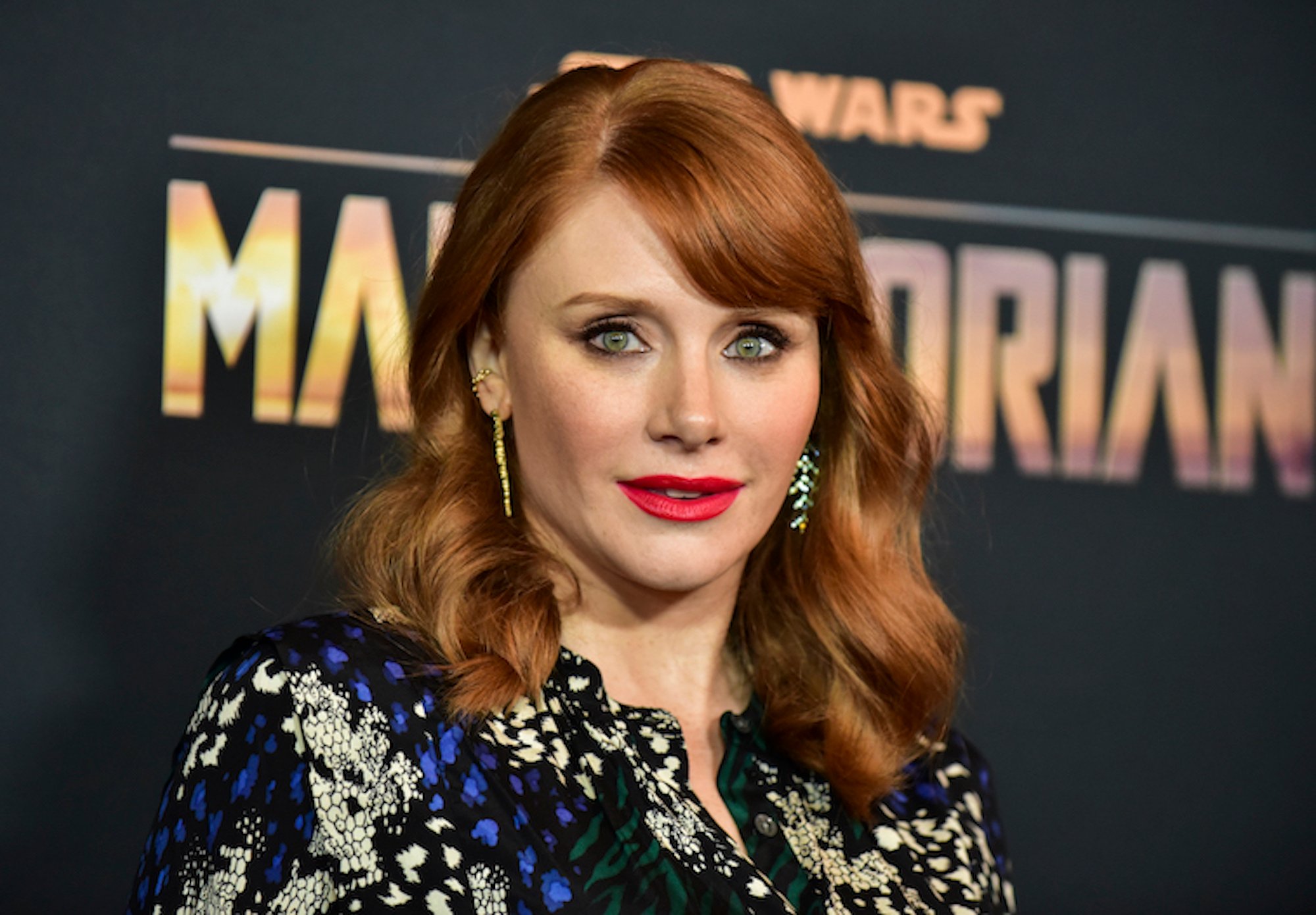 One could almost argue that Bryce Dallas Howard got famous just for being born. Her father, Ron, has been in show business all his life, from his early days on The Andy Griffith Show and The Music Man to later fame in American Graffiti and Happy Days Since the 1980s, he has concentrated on directing, including hits like Splash, Apollo 13, A Beautiful Mind and many others. 
Bryce started appearing in small background parts in her father's movies, beginning with at least Apollo 13. Her breakout role came in M. Night Shyamalan's The Village, where she played the blind Ivy Walker. Her performance garnered considerable praise, even if the movie as a whole did not. 
For better or worse, she has been typecast as tightly wound women, including Claire, who famously ran from dinosaurs in heels in Jurassic World, and perhaps most famously as Hilly in The Help, which Howard herself has said on Instagram is not the movie most reflective of the Black Lives Matter movement. Now she's focused on making movies and shows herself, having directed an episode of The Mandalorian. 
Why was Bryce Dallas Howard leery of using her name?
Like many children of famous parents, Bryce Dallas Howard was concerned about being perceived as coasting on her family's name rather than her own particular talent. But her middle name was of concern too. Her parents have a tradition of naming their children after the cities in which they were conceived. So that's why Bryce is also Dallas. 
But the last name caused even more anxiety. "I was insecure about that when I was younger," Bryce told the Los Angeles Times as reported by People. "When I went to NYU, I wouldn't tell anyone my last name and I was like, 'No, Dad, you can't come see my play because people might recognize you.'"
Eventually, she realized that stance was a mistake. She finally completed her NYU degree only last month "I wasn't at all intimidated by the fact I would be decades older than the majority of graduates," she said. "My husband and I did the math and realized that many babies born the year I first started NYU were probably graduating alongside me, which made me even more excited. How wild, how weird, and what a great story."
Bryce Dallas Howard directs 'Dads'
Now, Howard has again followed her father's example by taking up directing. Having made a few shorts, she directed the fourth episode of The Mandalorian, called "Sanctuary," working with the world of George Lucas, just as her father did in American Graffiti and Solo. Her episode was the one that was the source of the famous meme of Baby Yoda sipping soup. Take that, Kermit sipping tea. 
She also made a documentary last year called, appropriately enough, Dads –  and yes, it featured her father.  Although ironically, this time he was the reluctant one.  
"My dad straight up when I first pitched this, he was like, 'Not with our family.' When it came to telling a version of my family story — that was something that my dad wasn't interested in," she told People. "So I went and stole our home videos."