Why BTS's English Songs Require More 'Changes and Edits' Than Korean Ones, According to HYBE's A&R Person
BTS used to sing mainly in Korean, but the group has been making huge splashes with English-language songs such as "Dynamite," "Butter," and "Permission to Dance." Thanks to these singles, BTS is now earning countless accolades and breaking even more records than before.
However, singing in English is still a challenge for the group. According to their company's head of A&R, BTS's English songs require more fixing up than their Korean ones.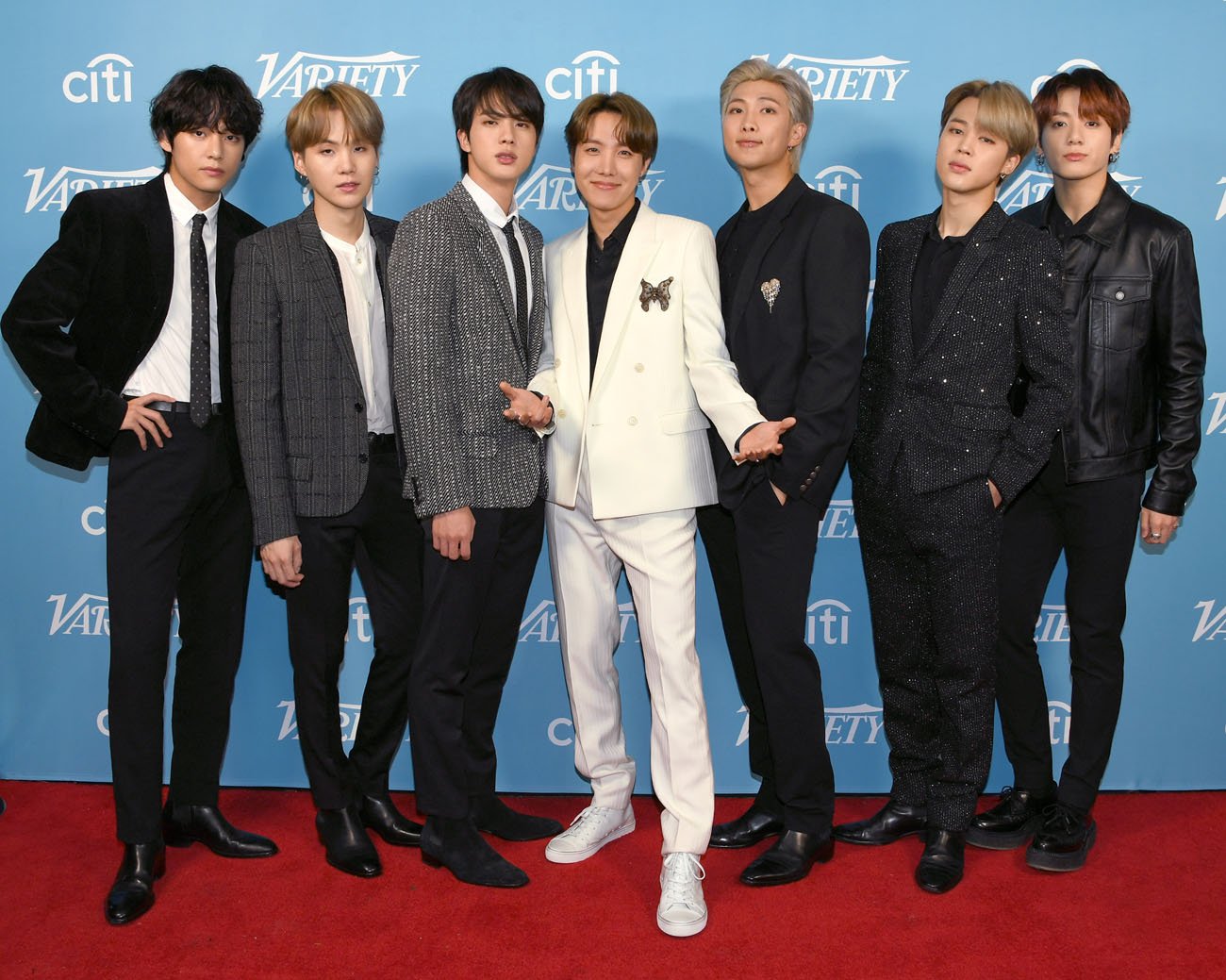 BTS is singing in English more than before
When BTS first got international recognition, many people wondered if the group would switch to making English-language music. However, at the time, they chose to stick to Korean.
Nonetheless, BTS recently had a change of heart. The group's leader, RM, even talked about this in an interview with Variety in 2020 to promote "Dynamite."
"Yeah, I admit that I had an interview some time ago where I said that I think it won't be BTS anymore if we sing in English," RM said. "I admit it. At that time, that was my real, honest thing. I think I have to now admit that many things have changed: the virus and pandemic, [the fact that] we can't be on stage and have concerts anymore."
He added, "Many things have changed, and my thoughts and my mind and myself have also changed, and now we're giving a little crazy shot called 'Dynamite.' That's all I can say."
HYBE's A&R person reveals English songs require more 'changes and edits' 
RELATED: BTS Would Have Disbanded in 2020 If They Hadn't Renewed Their Contract
However, for BTS, singing in English isn't just about changing the language of their songs. It also involves more work than singing in Korean because English is not their first language.
"When they're recording in Korean, it's enough just that they sing well, but with English songs, they have to be aware of their pronunciation while recording as well, so there were a lot of changes and edits even after the whole song was recorded," HYBE's A&R leader Nicole Kim told Weverse Magazine.
Additionally, Kim revealed the members often "practiced a lot in advance, and some of them requested the lyrics in advance, too."
What BTS members say about singing in English
RELATED: BTS Reveals Who Spends the Most Money on Clothes in the Group
The members themselves have shared interesting tidbits about the switch to English.
For example, Jungkook revealed to Weverse that his voice changes depending on the language he is singing in.
"It's easy to use your head voice when you sing in English as well, but it can be uncomfortable, while in Korean, if you try to sing higher using your head voice, it can sound a bit nasally sometimes," Jungkook said. "But at the same time, it can be hard to break old habits when I sing in English since I've always been singing in Korean."
Meanwhile, rapper Suga talked about some difficulties of rapping in English.
"I paid close attention to my pronunciation in 'Butter' and 'Permission to Dance,'" he said. "It wasn't easy to capture that smooth feeling in the songs, so I practiced my pronunciation quite a bit. And I end up breathing a lot when I'm doing an English song, but the rap parts were a bit hard for that reason. There's a clear difference from Korean songs, since English has so many syllables."