Why BTS Once Compared Their Dorm to an 'Agora In Ancient Greece'
In K-pop, it is quite common for band members to live together, and BTS is no exception. Since the beginning, the seven members have shared apartments together. Despite the fact that they now have enough money for each person to have his own space, BTS continues to stay close to one another.
BTS also looks their dorm in an interesting way. In fact, they once compared it to an "agora in ancient Greece." Find out why below.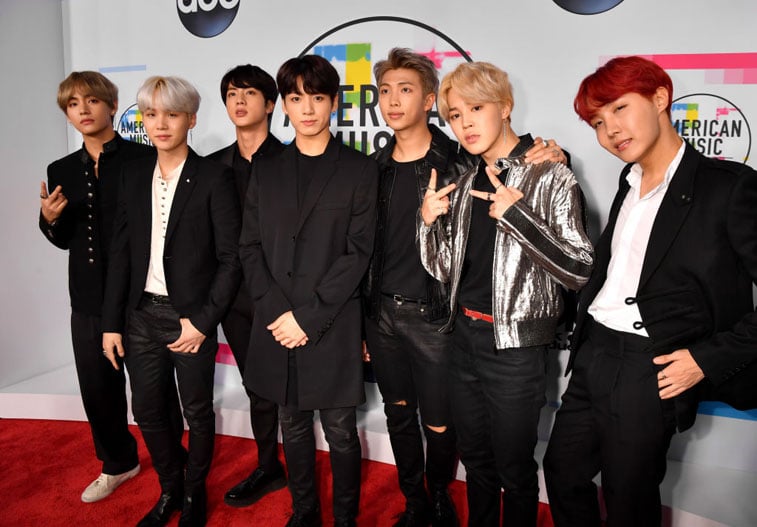 Where do the members of BTS live?
BTS has moved around a few times throughout the course of their career.
When they first debuted in 2013, they shared a small apartment where all the members slept in the same room. From 2015 to 2017, they moved twice to progressively bigger and nicer apartments. The guys also went from sleeping in one room to each sharing a room with just one or two members.
In late 2018, they moved to their current dorm, which is located in a luxurious neighborhood called Hannam THE HILL. The area has various other celebrities living in it, so there is top-notch security for BTS. Their apartment complex is also worth a reported $6.3 million.
Why did BTS compare their dorm to an 'agora in ancient Greece?'
RELATED: How BTS Became the Most Popular Band on Social Media Without Individual Accounts
Living with one roommate already gives many people a headache, so it's not surprising that the seven guys of BTS ran into a lot of conflict when they first started sharing a space with each other.
In an interview with Paper Magazine last year, the members revealed that they found themselves at odds with one another often when they first started living together.
"There was a time when we fought each other quite a bit because we all came from different backgrounds and our personalities were so different," J-Hope said. "But we were able to overcome that after frequently talking to each other and living together for a long time. We now know what each of us are thinking just by looking at each other."
RM also emphasized to Billboard in 2018 that there is a lot of talking in BTS's dorm. Whenever an issue arises, the guys are eager to discuss it with each other.
"Everyone gathers together," RM shared. "It's like an agora in ancient Greece. We gather and we ask: 'What happened?'"
Are the members of BTS really friends with each other?
RELATED: Has BTS Ever Thought About Breaking Up?
Sometimes, band members simply think of each other as co-workers instead of friends. However, that is not the case for BTS. The members are truly close friends even when they are not working. After all, if they were merely co-workers, they would not have opted to continue sharing a place together once they made enough money to live separately.
Speaking to CBS Sunday Morning (via Spin.com), V shared: "I think these are the people that know me the best. We know each other better or more than our families know us."
The guys of BTS have clearly forged a special bond with one another, and it seems they will continue to be close for many years to come.