Why Camilla Parker Bowles Never Wanted to Marry Prince Charles
Prince Charles and Camilla, Duchess of Cornwall are popular in the royal circuit, but for a long time that wasn't the case. For years, Prince Charles was married to Princess Diana, and just about everyone in the world hoped that the marriage would last forever.
Sadly, it ended in divorce in 1996, just a year before Princess Diana's untimely death. While Prince Charles and Princess Diana met when she was still very young, it turns out that the prince and Camilla actually knew each other for years prior to that.
It is no secret that the two of them had a pretty intense affair, and there were actually millions of people who resented Prince Charles for his infidelity and the way that he deeply hurt Princess Diana. Even so, we do know Prince Charles was always in love with Camilla, most likely from the time that they first met.
While most people would think that the two of them couldn't wait to become husband and wife, it goes a little deeper than that. Turns out, Camilla reportedly never wanted to marry Prince Charles.
Prince Charles and Camilla Parker Bowles' dating history
When Prince Charles met Camilla at a polo match all the way back in 1970, he was instantly smitten. According to Town & Country, it was then that they discovered that they had a lot in common.
So naturally, the relationship was destined to continue. The royal romance began. But sadly, Prince Charles had to leave for a few months to serve in the royal navy. He came back to find that Camilla was all set to marry someone else.
Prince Charles' tumultuous affair
Even though they both ended up married to other people, it was evident that Prince Charles and Camilla just couldn't stay away from each other. Camilla was married to Andrew Parker Bowles, and ironically, Prince Charles is the godfather of her son.
Even when he was married to Princess Diana, Camilla was a permanent fixture in his life, and neither of them really ever tried to hide it. Princess Diana was well aware of what was going on, and at one point, she actually defended herself and confronted Camilla about the affair.
That didn't stop Prince Charles from continuing to be unfaithful, which pretty much destroyed his reputation. Eventually, it led to the end of his marriage with Princess Diana, although it was many years before Camilla and Prince Charles would be married.
Why Camilla Parker-Bowles never wanted to marry Prince Charles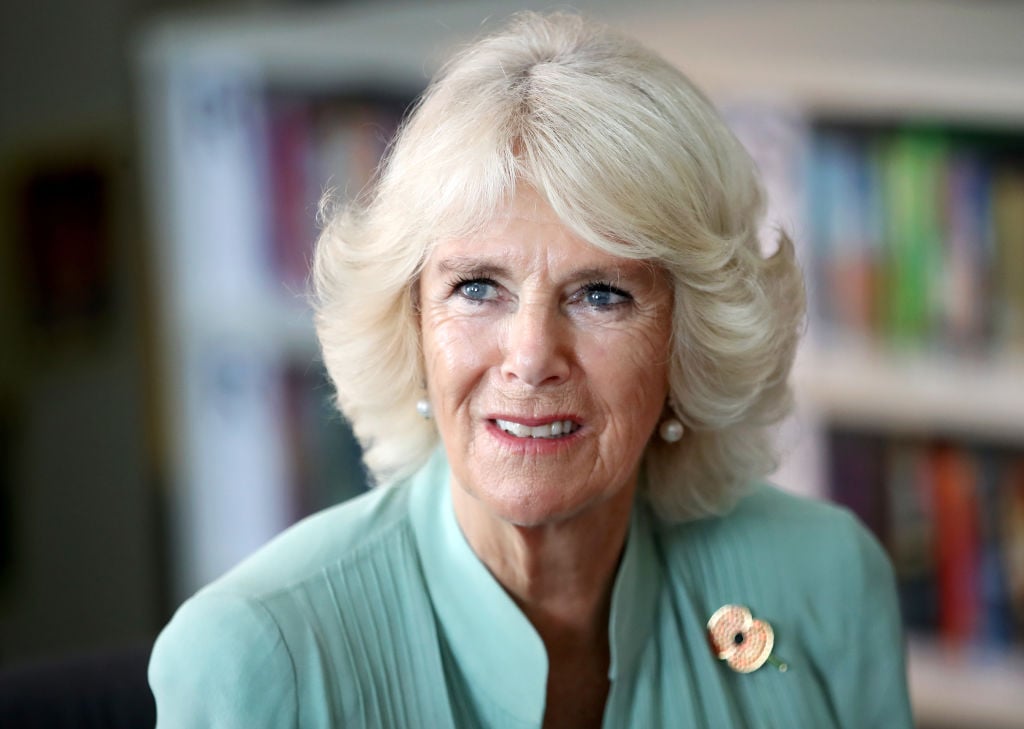 Since Prince Charles was so taken with Camilla, many people may wonder why he didn't just marry her in the first place. Well, according to Town & Country, there is actually a reason behind that.
Prince Charles is in the direct line of succession, and the royal family didn't see Camilla as a "suitable" match. Fortunately, by 2005, Camilla was much more accepted by the royal family, and she and Prince Charles were finally able to get married in a small civil ceremony, making Camilla the Duchess of Cornwall.
Their affair carried on for years, so many royal fans may be surprised to learn that Camilla never actually wanted to marry Prince Charles in the first place.
Why is this? According to Express, she saw the relationship in a different light. In the beginning, Camilla only wanted to have fun with Prince Charles, not settle down as his wife and the Princess of Wales.
The fact that Prince Charles was married to Princess Diana didn't even bother Camilla, and she was perfectly content with just being with him, even though their affair was widely frowned upon. It appears Camilla changed her mind, and now they are happily married and loving every second.