Why 'Captain Marvel' Star Brie Larson 'Loved' Being on 'Community'
Before she became Captain Marvel in the Marvel Cinematic Universe, Brie Larson was a rising star who took on various acting roles in TV and film. And now, as fans revisit Community on Netflix, they're rediscovering her forgotten role on the show. She's one of the biggest movie stars in the world, but here's why Larson said she "loved" being on the NBC comedy series.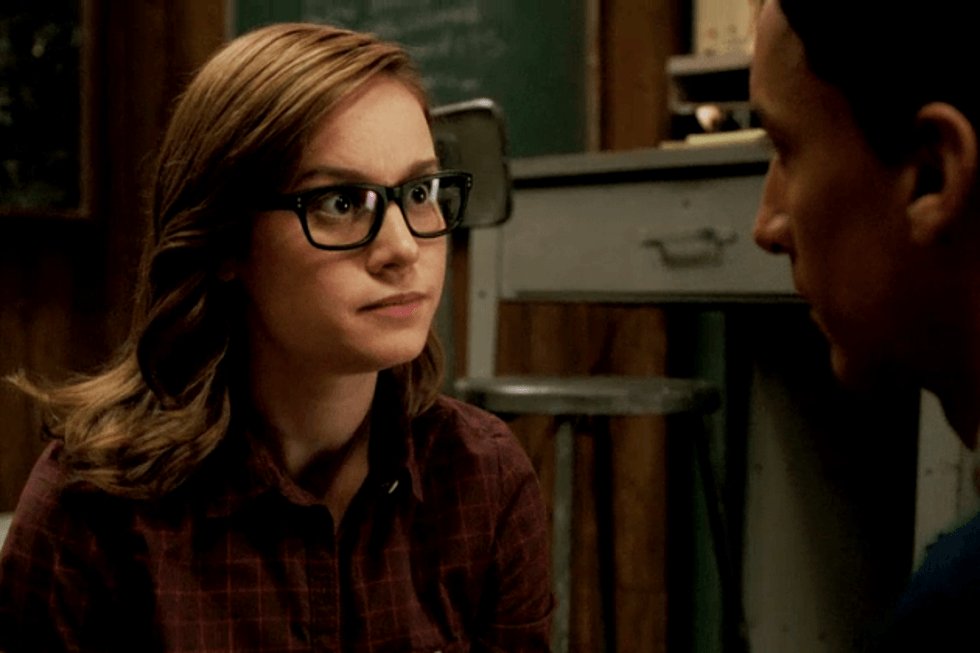 Brie Larson played Rachel on 'Community'
Larson joined the cast of Community in Season 4. In the eighth episode of the season, "Herstory of Dance," her character, Rachel, meets Abed (Danny Pudi) in the coat check room during the school's dueling Sadie Hawkin's and Sophie B. Hawkins' dances.
Abed, who is continuously switching outfits to appease to different dates, visits the coatroom and chats with Rachel in between costume changes. The two instantly connect while talking about classic TV tropes. After sharing an intimate moment with her, and then messing it up, Abed makes a grand gesture and gets Rachel to ask him out.
In Season 5, Abed reconnects with Rachel, and the two officially begin dating. She gives Abed a VCR board game for their one-month anniversary, which she plays with him and Annie (Alison Brie). Abed gets so engaged in the game, he makes a bet with Annie to let Rachel move in if he wins.
Rachel finds out about the bet and storms out of the apartment. Later, Abed realizes what he's done, and apologizes. Rachel forgives Abed but warns him not to try and control her. This episode, "VCR Maintenance and Educational Publishing," was Larson's final appearance on the series.
Larson loved being on the show
Larson was only featured on three episodes of Community but she made a lasting impact. She was the only new character showrunner Dan Harmon asked to return for Season 5 when he came back after being pushed out during Season 4. 
In a 2014 interview with Hitflix, Harmon talked about why he chose to bring Larson back. He explained that she had limited availability to shoot, but was absolutely perfect for the show and the role.
"We tell a story about what it might be like to be in a relationship with Abed for this episode but we didn't have the Brie Larson availability to have her there at the curtain call and the finale or anything like that," he explained. "But she was magical in her appearance in the fourth season. She doesn't even say anything. She might as well be a pair of glasses and a wig on a mop handle, but it's Brie Larson so she has this humanity, this energy coming off."
Harmon loved having Larson on Community, but the actress also truly enjoyed her time there. When talking to the Huffington Post in 2013, she said while working on the series she felt right at home. 
"I loved being there," Larson said. "It's different. It's like the difference between hosting a dinner and getting to be a guest at a family dinner."
Fans were surprised to see Brie Larson on 'Community'
Now that Community is streaming on Netflix, viewers are getting a chance to revisit the series. Some didn't realize Larson was on the show, so upon seeing her, they took to social media to share their surprise and excitement.
"I just realized Brie Larson played on Community," one viewer wrote on Twitter. "Took me by surprise."
"The first time seeing Rachel in Community season 4's "Herstory of Dance" I thought 'wow for a someone who is not Brie Larson she looks more Brie Larson than Brie Larson,'" another Twitter user wrote. "Rewatched the episode again last night, badabum badabook, she's in fact Brie Larson."
Larson's portrayal of Carol Danvers in Captain Marvel has made her a certified movie star. But for fans of Community, the hope is that she returns to reprise her role if the movie ever comes to be — even if it is just a tiny cameo.