Producer Reveals Why Cardi B and Beyoncé's Collaboration Never Came Out
Cardi B has had a meteoric rise to fame over the past few years. After breaking out with 2017's "Bodak Yellow," she went from an unknown to one of the hottest rappers in the game. She was supposed to get an even bigger boost around that time by collaborating on a song with Beyoncé. But it sadly never came out.
The reason behind this has long been a mystery. But earlier in May, the producer on the track spoke out and shed some insight into what went wrong.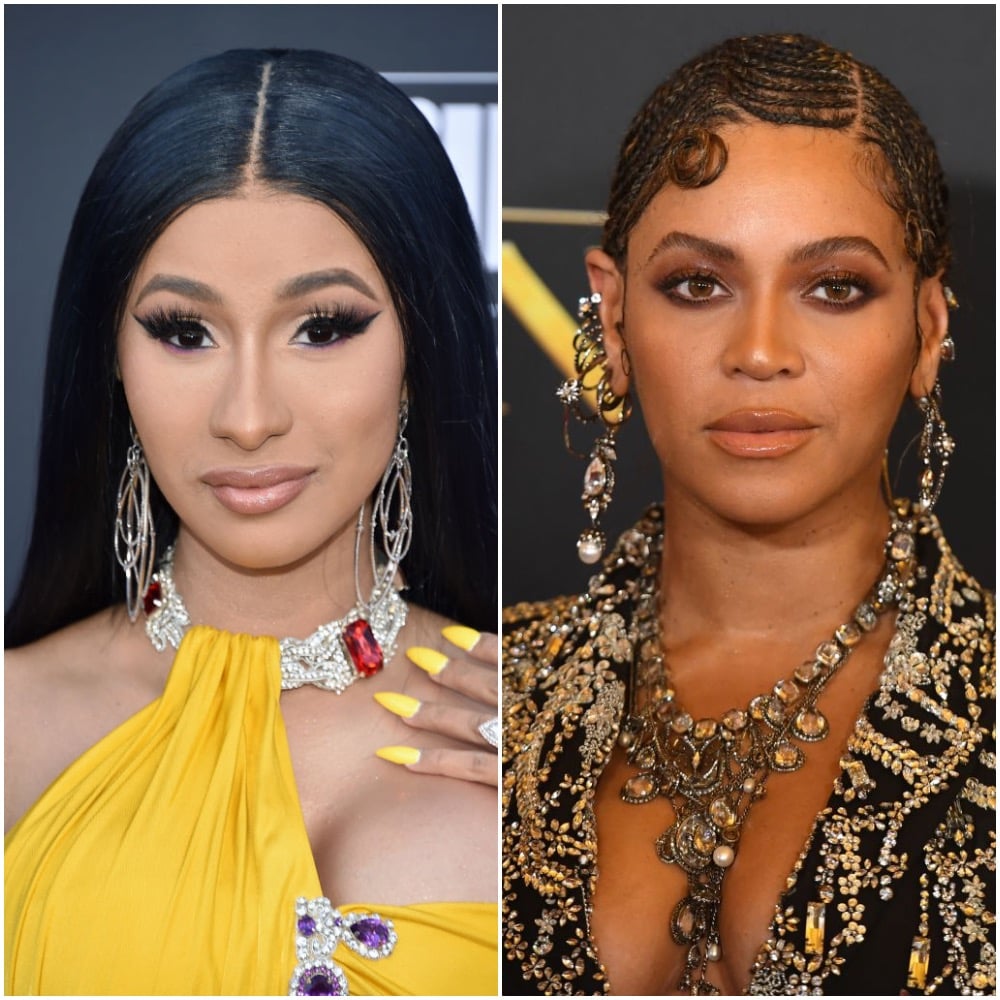 More on Cardi B and Beyoncé's song
Fans had been hoping for a collaboration ever since September 2017 when Cardi B and Beyoncé met at the Made In America festival. During their meeting, the Lemonade singer apparently told Cardi B that she was a big fan and liked her music. After, the artists secretly reconnected and recorded a song together.
In October 2017, Cardi B's engineer Michael Ashby reportedly posted an Instagram photo of a song titled "Cardi B & Beyonce," per Billboard. Across the image, he wrote: "Wow this feature is big." As the news of the collaboration swept the Internet, Ashby spoke out and apologized to the artists for blowing the lid off the rumored song.
But in a subsequent interview with Billboard, Cardi B insisted that she didn't even know Ashby.
"I don't even know why people are making those speculations," she went on. "I don't know that man."
But as it turns out, she was just playing coy. Snippets from a song called "Wet" that reportedly featured the artists was eventually leaked online. They are still available on YouTube, at the time of this writing.
Why Cardi B and Beyoncé's song never came out
Producer J White Did It, who is known for his work on "Bodak Yellow" and Megan Thee Stallion's "Savage Remix," said in a recent interview that the song was scrapped after it leaked online.
"I was just as giddy as everybody else. I was sitting there just waiting, looking on the internet then it leaked," he said (via HotNewHipHop). "Bro, three years ago I had a Beyoncé play with Cardi and that kinda went sour because it went viral that they was doing a song together and that cut out."
"And this time the song leaked before the song came out… But listen, that song came out when I say I sat like this," he continued, sinking his shoulders and giving a disappointed look. "For like, ten minutes."
We can imagine how it felt to see his work go to waste. But it's not like they can't collaborate in the future. According to Urban Islandz, Cardi B said in a 2018 interview with Ebro Darden that she is totally down to work with the "Spirit" singer some time down the line.
Cardi B has new music coming
While we cross our fingers for that collaboration, Cardi B does have new music coming. As of writing, she is hard at work on her second album, which will follow her Grammy-winning debut Invasion of Privacy (2018). To date, details are limited, but Cardi B spoke briefly about her creative process and what fans can expect in a November 2019 interview with Billboard.
"I've been listening to different types of music," she said. "But the thing is … there's certain music that I want to do but I feel like, '[Are] people interested in that?'"
"I feel like things have changed. I feel like there's more like a twerk sound going on right now and it's just like, 'Should I do my music around that?' But it's like, I can't just go with what's hot. I still got to go with what I want to do. So I just got out of that 'follow what's hot' and follow what you want to do … I'm just having fun in the studio," she continued.
Stay tuned for more details.
Read more: Inside the Rumored Feud Between Cardi B and Doja Cat