Why Cardi B 'Felt So Out of Place' in Normani's Music Video
It was only in June that we found out that Cardi B is pregnant with baby #2. And despite being famously exhibitionistic, the Bodak Yellow recording artist revealed in an interview that she felt decidedly awkward while filming the Wild Side music video with Normani. Here's how she handled it. 
Cardi B wasn't 'feeling sexy' on set
In an interview with Cosmopolitan published Thursday, the rapper said she didn't 'really want' to do nudity in the video for the spicy collab, especially during her pregnancy.  
"My body wasn't feeling sexy and it was the first time in public where I was butt naked with a big a– belly," she told the magazine. "But Normani's a natural dancer, so she was like, 'Yeah, Cardi go like this, POW!'"
Despite the encouragement, Cardi admitted to feeling out of place with nudity — surprising since the WAP rapper is known for being uninhibited. She attributed her hesitance to the fact that she's done nudity in the past. Still, she said it 'made sense' because nothing fit. 
"I felt like the song was really sexy, but I didn't really want to do much nudity because I've done so much nudeness in my videos before," she told Cosmopolitan. "That was the only thing that made sense around that time because no clothes were fitting me nicely. I was around five and a half months pregnant, going into six months pregnant, so I couldn't wear a bustier or waist trainer."
Normani guided her and helped her feel more comfortable
The rapper explained that while she felt out of place, Normani helped her feel 'beautiful' and ensured the set was private.
"My belly was in the way of every outfit I wore so I felt like the best way that I could hide and conceal it was with hair and being naked," Cardi explained. "We just looked so beautiful and Normani was so nice… she made sure that the set was very private 'cause nobody knew that I was pregnant, and she kept giving me advice on how to look more fierce."
The rapper praised Normani's kindness, saying that her sweet attitude on set wasn't a rarity. According to Cardi, she's simply a nice person all the time.
"Normani is just such a great person and I cannot wait for the world to see more of her," said Cardi B. "She's one of those nice girls…I don't think she got any mean girl-ness in her body," Cardi added. "She's delicate and is one of those people you want the success for, you know?"
Cardi B is preparing to welcome her second child
In the interview, the celebrity mom discussed the upcoming birth of her second child with Offset. The baby will be joining big sister Kulture.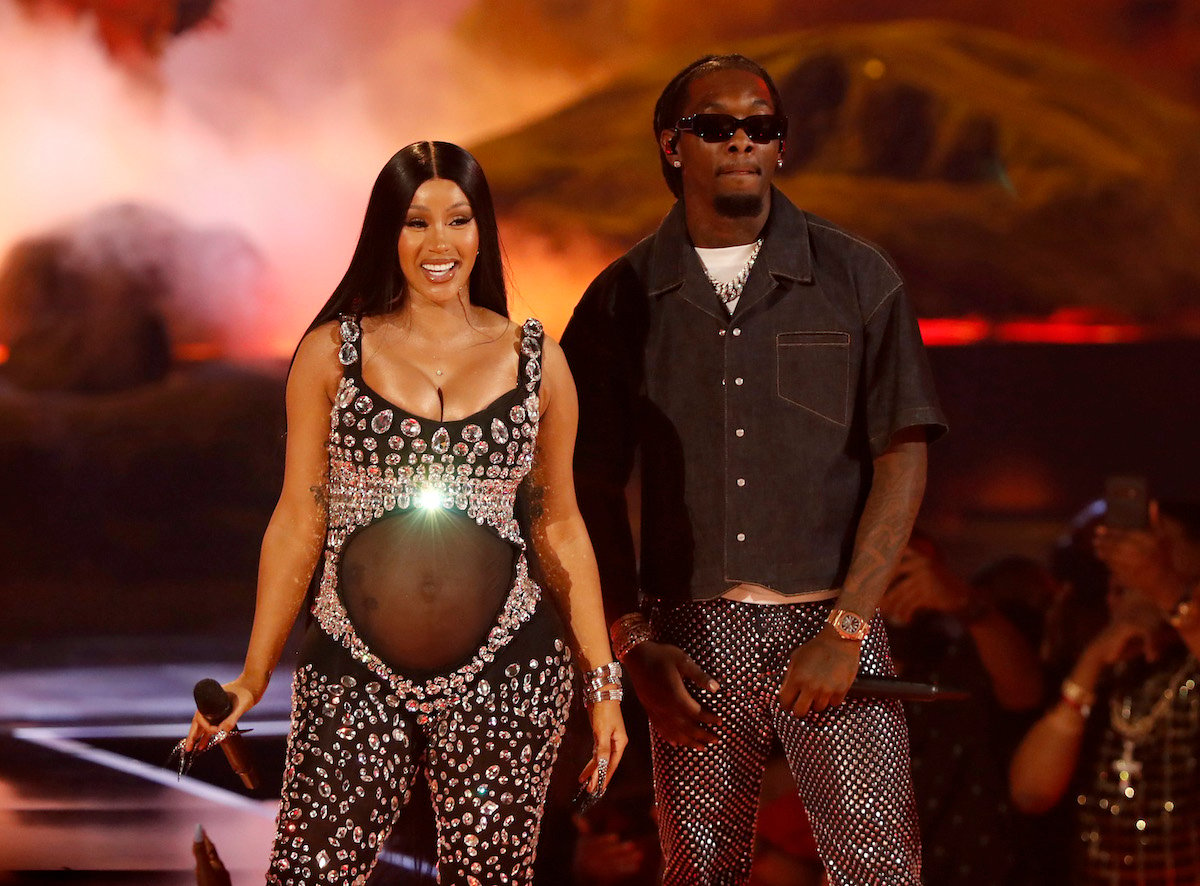 Teasing her new album and a possible tour, Cardi also explained how she plans to handle her growing family and work postpartum.
"I definitely want to put my album out," she told the magazine. "After I drop my album, I automatically want to go on tour. I also want to be in the best shape that I can be and want to be mentally stable when I drop my album. I'm gonna have a baby and everything…it's not that I don't wanna rush, I just wanna be correct."
RELATED: Scarlett Johansson Pregnant With Baby 2 — Here's What She's Said About Motherhood