Why Cardi B Really Filed for Divorce From Offset
Cardi B wants out of her marriage to Offset.
Multiple outlets reported on Tuesday, Sept. 15 that the "Bodak Yellow" hitmaker filed for divorce after three years of marriage. No immediate reason was provided. However, reports later emerged offering insight into why she's divorcing the Migos member. Ahead, learn more about their relationship and why Cardi B filed for divorce.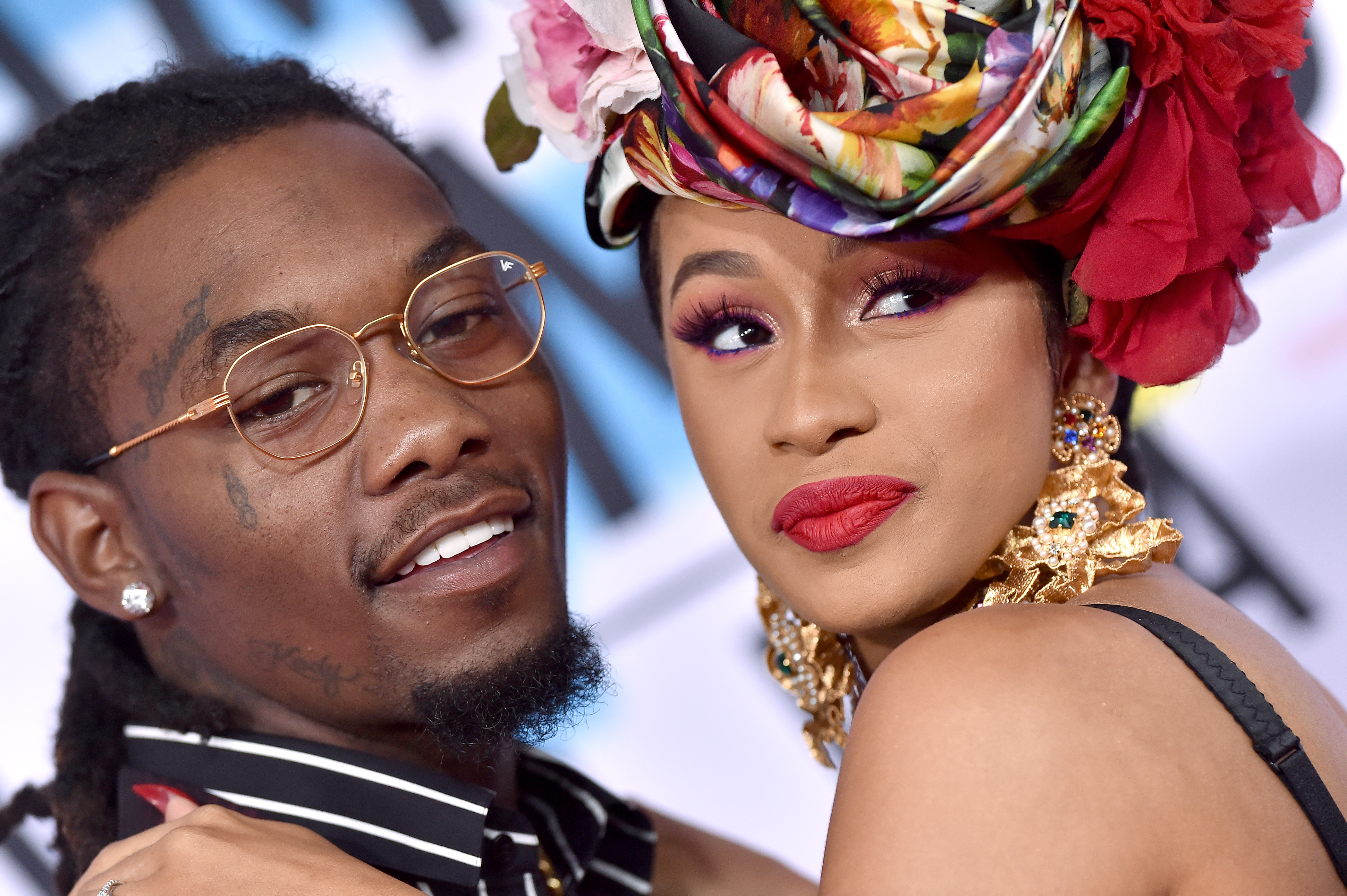 Cardi B has had a tumultuous relationship with Offset
Cardi B's relationship with Offset dates back to 2016, when they met at an "industry event," per ELLE. They went on to get married in a secret ceremony in September 2017 and welcomed a daughter, Kulture, the following July.
Rumors of infidelity on Offset's part plagued their relationship almost from the very beginning. Cardi B told Cosmopolitan in an interview published in February 2018 that she wanted to work things out, despite the drama. But by December, she had had enough, announcing she had split from Offset amid new cheating rumors.
RELATED: Cardi B vs. Offset: Who Has the Higher Net Worth?
They eventually reconciled in 2019 after Offset publicly begged for Cardi B to take him back. However, cheating rumors continued, as recently as March when Offset was accused of "hiding" his phone from Cardi B in a viral video (which he denied).
Cardi B opened up about their romance in August 2020 in an interview with Elle, telling the outlet: "I do know that my relationship has a lot of drama and everything. But there's a lot of love, there's a lot of passion, there's a lot of trust, there's a big friendship."
Just over a month later, she filed for divorce
Hollywood Unlocked was the first media outlet to report on the divorce filing. The news sent shockwaves through social media, as there had been no indication in recent months that something was wrong in their marriage.
The pair had been quarantining together throughout the coronavirus (COVID-19) pandemic and seemed to be doing good based on their social media pages. However, sources have claimed that they were secretly having problems.
RELATED: Cardi B May Have Hinted About Divorcing Offset Months Ago
"Cardi does not trust Offset," an insider told E! News. "She's really tried for the last two years and has tried to forgive him. It's been hard for her since the last cheating scandal and there have been rumors of him being unfaithful again."
"He has been pleading with her that he hasn't, but many girls have come forward with claims. She had enough and decided to file," the insider continued, noting the "Be Careful" rapper "wants to be a good example for her daughter and women out there."
Making similar claims, a source told People that Cardi B discovered Offset had allegedly cheated again and refused to tolerate it any longer.
"Offset has pretty much cheated the entire time [they've been together], but Cardi looked the other way because of the baby," a source told the magazine. "She also didn't want to be embarrassed. But she's had enough."
Despite the problems between them, sources told TMZ that Cardi B hopes they will be able to keep things cordial and build a healthy co-parenting situation for Kulture.