Why Cardi B's Butt Implants Could Have Killed Her
Cardi B has openly shared her harrowing experience with butt implants.
Cardi B's career and success have skyrocketed over the past few years. Her award-winning music is a testimony to her talents. She has shown the world that she is quite the powerhouse.
Some of Cardi B's fans might be surprised to learn that Belcalis Almanzar is the celebrity's real name. She grew up in Brooklyn and her New York roots are important to the musician.
When Cardi B was younger she was involved with gangs, but the rapper has come a long way since then. Take a look back at Cardi B's journey in the spotlight and find out the famous rapper's butt implants could have killed her. 
What is the popular rapper Cardi B most famous for? 
The New York rapper is, of course, most famous for her talents and skills when it comes to rapping. She is known to blow-away audiences with her captivating performances.
Cardi B briefly appeared on Love & Hip Hop: New York before leaving the show to focus on her music. "Bodak Yellow" was the hit-single that put the rapper on the maps and in the charts. Soon after the popular musician won a Grammy for Invasion of Privacy. 
The famous celebrity recently showed off her acting skills in Hustlers. There doesn't seem to be anything that Cardi B can't do. 
Since Cardi B's career has taken off she has dominated the media and headlines for a variety of reasons. From her rollercoaster romance to Offset to her sassy and on-point tweets, the know-famous celebrity isn't afraid of flaunting her personality and opinions.
More recently she has used her platform to speak on important issues surrounding the nation and race. However, there is one thing that she seems to avoid discussing.
What did Cardi B recently reveal about her butt implants?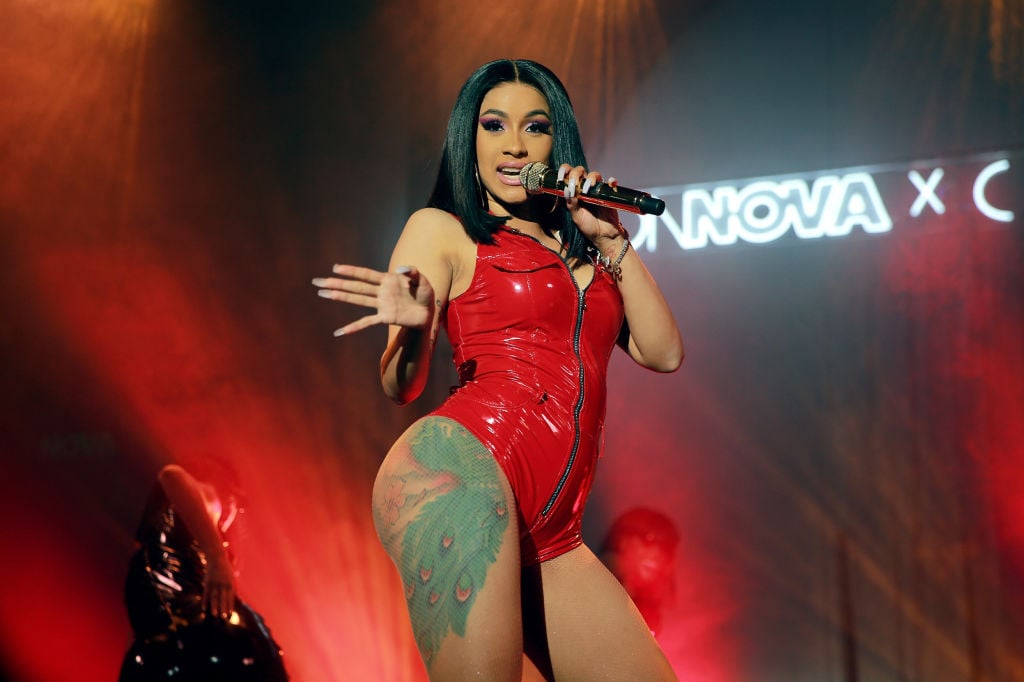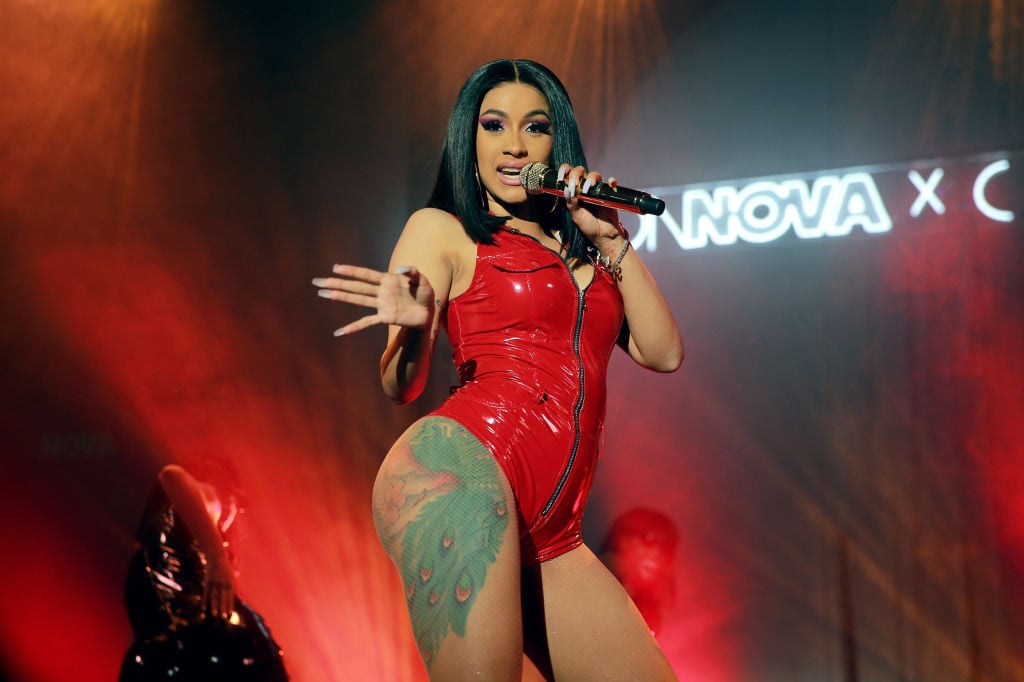 Cardi B isn't afraid to go after what she wants. She once explained in an interview why she turns to surgery to help fulfill her visions and goals. In 2018 Cardi B came clean about her butt implants. The famous rapper revealed that she paid about $800 to have silicone illegally injected into her bottom.
Unfortunately, the procedure came with some unexpected side effects. Cardi B opened up to GQ about her recovery process. Apparently, the star was not prepared for the level of pain that resulted from the optional enhancement procedure.
The rapper explained: "I felt like I was gonna pass out. I felt a little dizzy." However, sadly, it didn't end there.
Cardi B also shared: "And it leaks for, like, five days."
Based on some of her dance moves and outfits, it appears that Cardi B was happy with the finished product. Nonetheless, Cardi B also shared why she never went back for more. 
What shocking information did Cardi B recently reveal in connection to her butt implants? 
The side effects and recovery process seemed pretty awful, but, apparently, things could always be worse, or in this case, fatal. Cardi B was surprised at how much pain she was in after butt implants procedure, but the pain and discomfort wasn't the reason Cardi B never went back. 
Shortly after Cardi B went in for her appointment she learned that another one of the customers who went to the same operation had died. Learning this news, Cardi B canceled her plans of ever returning for touch-ups.
In reflection, Cardi B realized her butt implants could have killed her, and the popular rapper is lucky to be alive. Getting any kind of medical procedure illegally probably isn't worth the risk. Cardi B's fans will hopefully learn from the musician's mistakes.