Why Carrie Fisher Said Her Affair With Harrison Ford 'Didn't Count All That Much'
Carrie Fisher shocked Star Wars fans worldwide in November 2016. After years of denying any romantic feelings for Harrison Ford, she revealed they had a brief affair in 1977. She detailed the romance in a journal. The passages turned into her final memoir, The Princess Diarist. 
The actor shared why she didn't think her sexual tryst with her co-star wasn't a big deal in her book.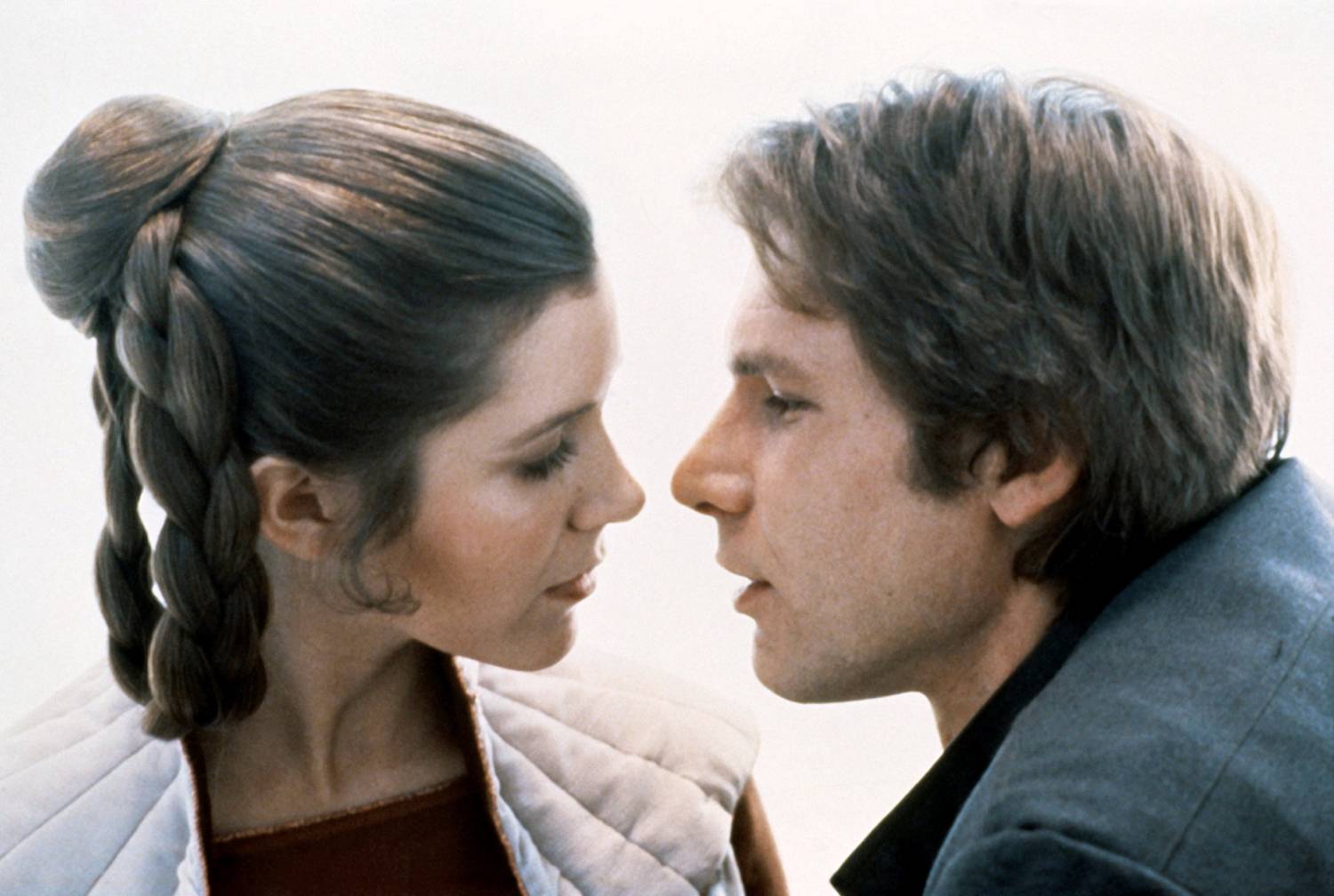 Carrie Fisher called the affair with Harrison Ford a 'three-month one-night stand'
Before Star Wars, Fisher had notoriety as the daughter of entertainers Eddie Fisher and Debbie Reynolds. The family was involved in a cheating scandal that involved Elizabeth Taylor. In 1958, the When Harry Met Sally actor's father left her mother to be with the Cleopatra star. 
In 1976, Fisher's life and career changed. She booked the starring role of Princess Leia in Star Wars. She ventured off to London that year, where she saw Ford for the first time. The pair didn't speak to each other initially, which the young actor blamed on her age. Eventually, though, the 19-year-old starlet learned that her 34-year-old leading man wanted to connect off-screen. 
Although Ford had a wife and two children at home, he and Fisher kissed at director George Lucas' party at a pub in London. The smooch solidified their affair, which the Postcards From the Edge author said lasted three months. She told Today that the relationship with Ford was mostly a sexual one. During the conversation with Hoda Kotb and Kathie Lee Gifford, Fisher described the affair as a "three-month one-night stand." 
Fisher said the affair 'didn't count' because she was 'short' 
During the affair with Ford, Fisher wrote about being with him in a journal. She secretly fantasized about him leaving his first wife, Mary Marquardt, so that they could get engaged. In the memoir, the actor said she thought about the Indiana Jones star engraving the engagement ring with a combination of their names, "Carrison." 
Once Star Wars stopped filming, the romance between the co-stars ended. They continued to finish out the trilogy with Episode V – The Empire Strikes Back in 1980 and  Episode VI – Return of the Jedi in 1983. 
In 1979, Ford and Marquardt divorced after 15 years. In The Princess Diarist, Fisher wrote that she had nothing to do with their marriage's demise. She also claimed that, to her knowledge, he never cheated in his next two marriages. The Blade Runner star wed Melissa Mathison from 1983 until 2004 and married Calista Flockhart in 2010. 
"Harrison is a decent—albeit complicated and frequently silent—guy," she wrote. "He's always been decent to me, and as far as I know, the only time he cheated on any one of his three wives was with me. And maybe he didn't think that counted all that much because of how short I am."
Fisher regrets speaking about the affair with Harrison Ford
Of course, plenty of Star Wars fans reacted when Fisher confirmed the affair in her book. However, the Princess Leia actor's mother reportedly took issue with her reveal. Her brother, Todd Fisher, wrote in his memoir, My Girls: A Lifetime with Carrie and Debbie that she shared her qualms about the book with Reynolds. 
"You're right. I shouldn't have told that story," Fisher said to Reynolds, per Vanity Fair. 
Before she died of cardiac arrest on December 27, 2016, Fisher herself admitted the affair was out of her character. She shared on Today that the liaisons occurred because both actors were away from their real lives. 
"I wasn't raised that way," she said. "But when you're on location — this is something I discovered — everything is permitted."