Why Carrie Underwood Used to Buy a New Comforter Every Time She Went on Tour
Carrie Underwood is one of the most popular singer-songwriters in country music. The singer is currently in the midst of her The Denim & Rhinestones Tour to promote her 2022 album Denim & Rhinestones. In 2012, Underwood once shared her tour essentials on her website.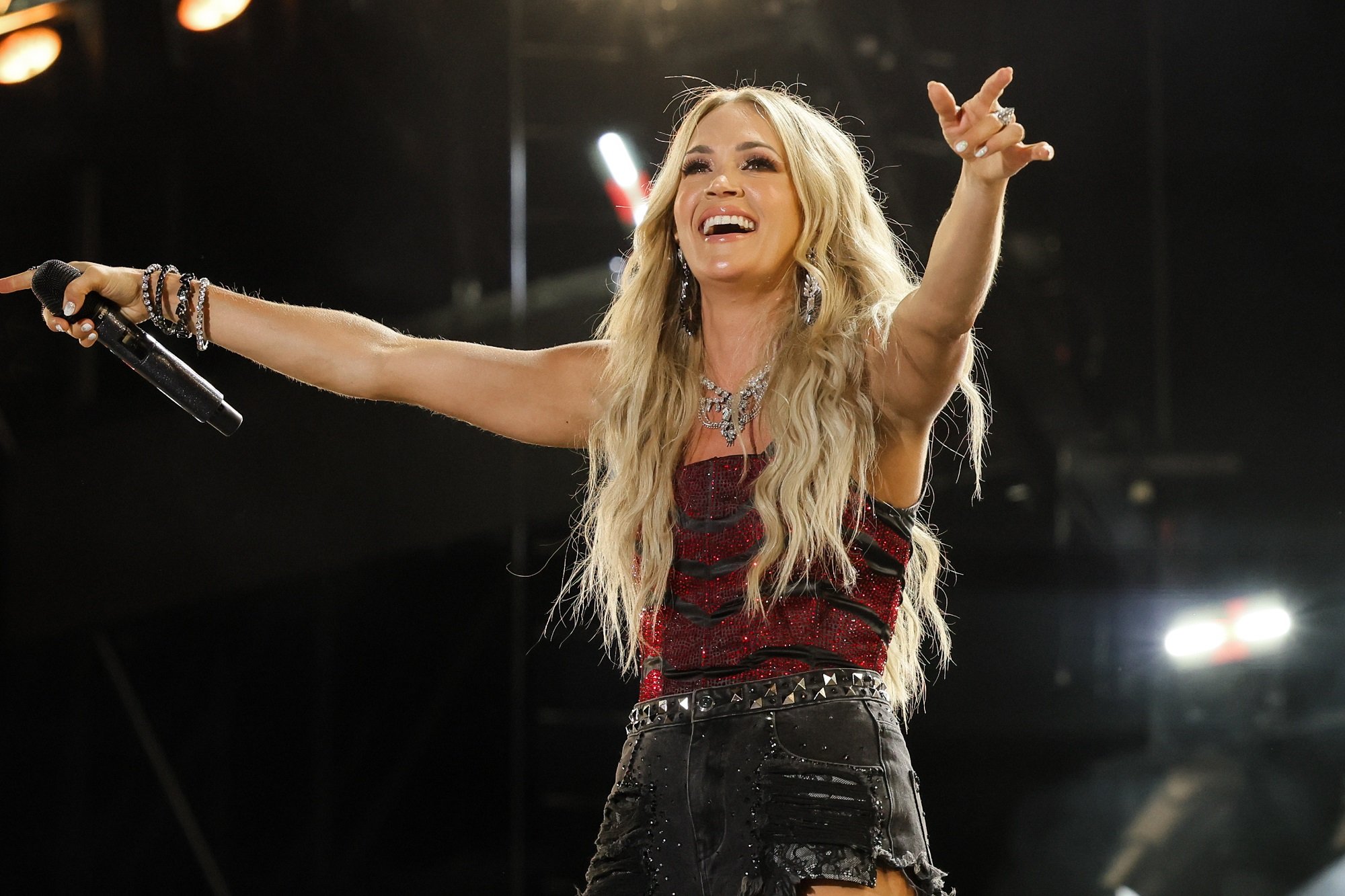 1. Carrie Underwood would tour with a new comforter
Underwood lives on a farm with her husband Mike Fisher and their two children. When touring, Underwood spends a great deal of time away from home.
In 2012, Underwood's official website shared the singer's travel essentials for tours based on an interview with Nightline.
According to Underwood's website, the singer "buys a new comforter every time she goes on tour, 'just to make sure my bed is super comfy and doesn't feel like a hotel bed.'"
2. The singer brought her dogs on tour
Underwood is an animal lover and does not eat meat. Her husband being an avid hunter is something that took Underwood some time to accept.
In the interview with Nightline, Underwood shared that she travels with her dogs on tour. During the interview, Underwood showed off her dogs Ace and Penny.
When asked if the dogs have their own area on the tour bus, Underwood admitted, "They sleep with me."
In April 2022, Underwood shared on social media that her beloved dog Ace died.
"Last night my sweet Ace left this world…he will forever live on in our hearts and be forever missed. He was there for me when I was on my own trying to figure out life when it was at its craziest! He was with me through 3 houses, 6 tours and 2 kids…always ready to snuggle and play…through all the highs and lows. He was a true friend and a good boy till the very end. I love you, sweet Ace…see you on the other side…," Underwood wrote on Instagram.
3. Carrie Underwood made sure to work out while on tour
Touring can be strenuous, and Underwood makes sure she stays in the best shape while touring. To do this, she brings her personal trainer along on tour.
"I do my own hair and make-up on tour, so I feel like I… deserve to have someone motivating me, helping me be the best that I can be physically so I can get through the rigorous tour," Underwood said according to her website.
4. The singer also cooked healthy meals on tour
In addition to having a personal trainer travel with her, Underwood tries to bring plenty of healthy food and cooking supplies with her on tour.
"I bring pots and pans and little burners and things like that so I can cook food while I'm on the bus," she said according to her website. "I'm always buying groceries on my days off."
5. Carrie Underwood liked to watch movies and TV on tour
Like anyone else, Underwood loves to binge-watch movies and TV in her free time. When traveling on her tour bus, the singer found that she needed to have some sort of entertainment.
Because of this, her website reports that she brings an assortment of DVDs to function as a "steam releaser."