Why Cassie Randolph Felt Lonely When Colton Underwood's Season of 'The Bachelor' Aired
Cassie Randolph opens up about how 'The Bachelor' can be hard.
Going on The Bachelor isn't all fun and games. After competing on the dating show, many contestants say, though they had a wonderful time, starring in a reality show presented more challenges than they expected.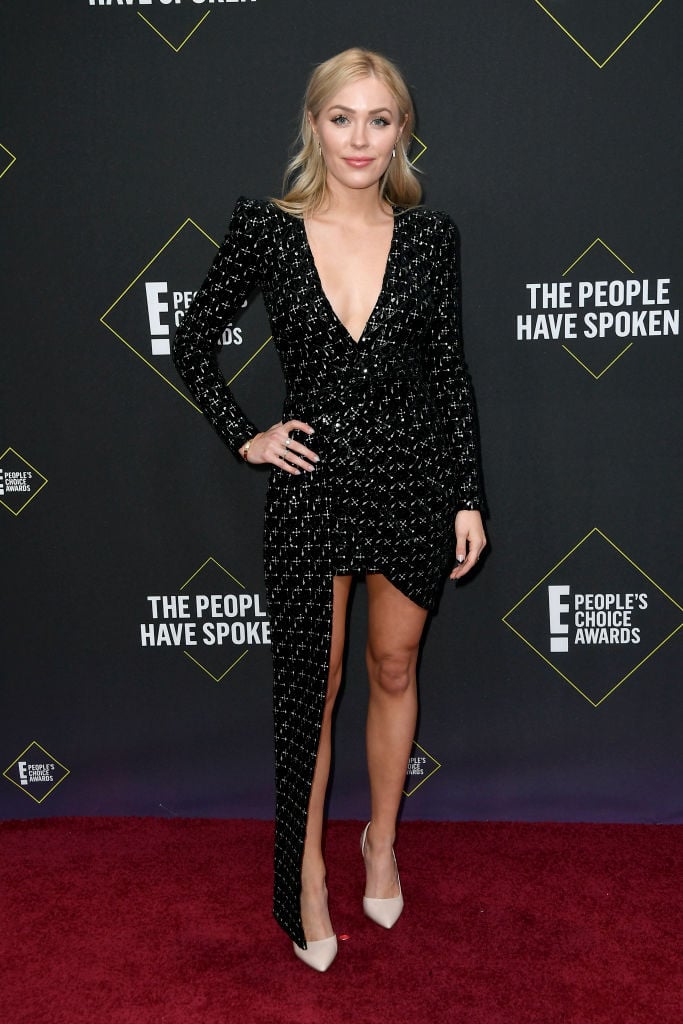 "Going through the whole casting process and finally getting on, you know, it's so exciting. And it was exciting filming it, too, but once you're there, there's so much more–it's a lot harder than you would think, or that I imagined it would be," said Colton Underwood's season winner Cassie Randolph in a recent interview with the "I Suck At Life" podcast.
Cassie Randolph's advice to Peter Weber's 'Bachelor' contestants
Though Randolph's never met any of the women on Peter Weber's current season of The Bachelor, she has some advice for them as the show airs. She says it's normal to feel lonely and to not shut out their friends and family.
"I think coming off of it made me feel lonely in a way because no one around you or your family and friends don't really know what you just went through or what you're having to go through watching yourself back and being edited and feeling weird about it. But I think just really leaning on people who are close to you even if you feel like they don't get it. They want to be there for you so don't push them away," she said.
Randolph also tells the women to "just enjoy it." She doesn't know if she enjoyed watching her season back as much as she could have.
"Don't be so stressed out about it, about what's gonna happen, that you forget to enjoy it because it's so short-lived. I look back at the period of time where it was airing, I'm like, 'Ah, I wish I enjoyed that a little more.' Because it was kind of cool and everything that seems so bad blows over. Try not to let it bother you too much. That's advice I would give myself," she said.
She also gave some advice to women who go on The Bachelor in the future.
"My advice for people going on it would be: try and stay as level-headed as you can. And before you act on a situation, really try and remove yourself from it first and think, 'OK, I'm on a TV show, chill out,'" she said.
Showing her true self
After Underwood's season of The Bachelor aired, Randolph was shocked to learn how big the fanbase of the show actually is. She was taken aback at how "people were so invested in the show and like very, very passionate about it."
Randolph thinks viewers feel so close to Bachelor contestants because they're put in extremely vulnerable situations on TV.
"I think people feel connected in a way because they've seen us vulnerable. And so then they feel like they know you and connected to you and in a way they do, but also don't," she said, adding that what fans saw of her on The Bachelor was only a sliver of who she is.
But that's why she's thankful for social media, because she can show the world her true self.
"That's the nice thing is now, you know, I have a platform where I can just be myself," she said.
Read more: People Are Saying It Was Hannah Brown's Fault Her Car Got Broken Into