Why 'Celebrity Big Brother's' Lolo Jones Regrets Announcing Her Virginity
Professional runner, Lolo Jones, is a beast on the field. Her naturally competitive nature revealed itself when she competed on Celebrity Big Brother in 2019. Along with her successful career, she's made headlines for her decision to remain a virgin until she finds a husband. Jones now regrets speaking about it publicly.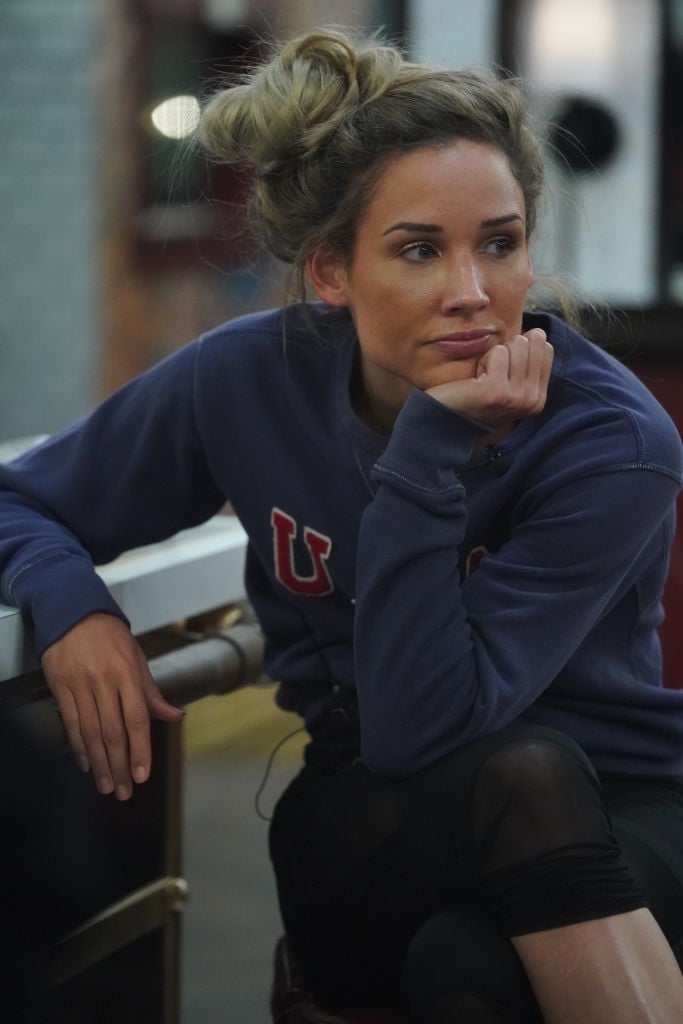 Lolo Jones is proud of her athleticism and Christian faith 
Jones is known for being an Olympic runner and has earned many medals for her skills. She's become just as known for her work as an athlete as she is for sharing her views on not having sex before marriage due to her Christian faith.
But as Jones aged, the struggle to main her virginity has been hard. She once said, "It's the hardest thing I've ever done in my life—harder than training for the Olympics, harder than graduating from college, has been to stay a virgin before marriage." 
Jones spoke about her decision on Real Sports in a 2013 interview. When asked why she made her decision public and if she think she overshares, she responded, "I share because I am sexually frustrated, 30 years, that's a lot." She also talked about conflicting images of what being a virgin looks like and how she does not conform to those ideas. "Just because I'm a virgin doesn't mean I have to be the picture you painted for me, I don't have to be the nun in the room."
Finding steady love as a virgin has been complex for Jones. She ended a relationship with New York Giants star, Brad Wing, in 2017. She's tried dating sites, being set up by matchmakers and blind dates – but hasn't had much luck. 
Why Lolo Jones regrets speaking publically about her virginity
Jones doesn't regret her choice to save herself before marriage, but the 37-year-old does regret speaking about such a personal decision on a public platform.
"That was a mistake," she revealed to Kevin Hart on his YouTube series, Cold as Balls. "That killed all my dates after that. Like, didn't even have a chance. Before, at least, I had a chance. Before I'd like tiptoe. 'Okay, when is a good time to tell him? Do I wait until he sees my personality a little bit or do I just drop the bomb?'"
Hart asked if her mother informed her decision to maintain her virginity and Jones insisted that her mother had nothing to do with her choice. She joked that her mother has never been married, but with five children, she had "fun."
Jones says that contrary to public perception about her waiting so long, she says that having sex would benefit her career in sports. "Having sex actually helps you as an athlete, a female athlete," she explained. "It's good for your hormones. I'm running at a disadvantage. All females have a natural level of testosterone, but when you have sex it increases." Still, she chooses to refrain due to her dedication to Christianity.
During her time on Celebrity Big Brother, she told fellow competitor, Tamar Braxton, that it was difficult, and at times discouraging, to find a husband due to her virginal status.
"I don't know why God hasn't blessed me with my husband," she shared with Braxton. "Another reason why I'm probably single is because I've never had sex and guys do not want to wait for girls."
But she keeps her head high and her standards and place and says that the gift to her husband "better damn well be worth it."
Good for Jones for sticking to her guns!