Why Chadwick Boseman Called Jackie Robinson Role in '42' a Divine Intervention
As the world celebrates and mourns Chadwick Boseman, many are reminded of how his talents shined way before Black Panther.
His role as T'Challa drew acclaim from fans of all ages, and his résumé includes acting, writing, producing, and directing credits. Boseman's stellar performances in Get On Up and 42 increased his star power, but the way things lined up for the Jackie Robinson biopic were "divine," according to the actor.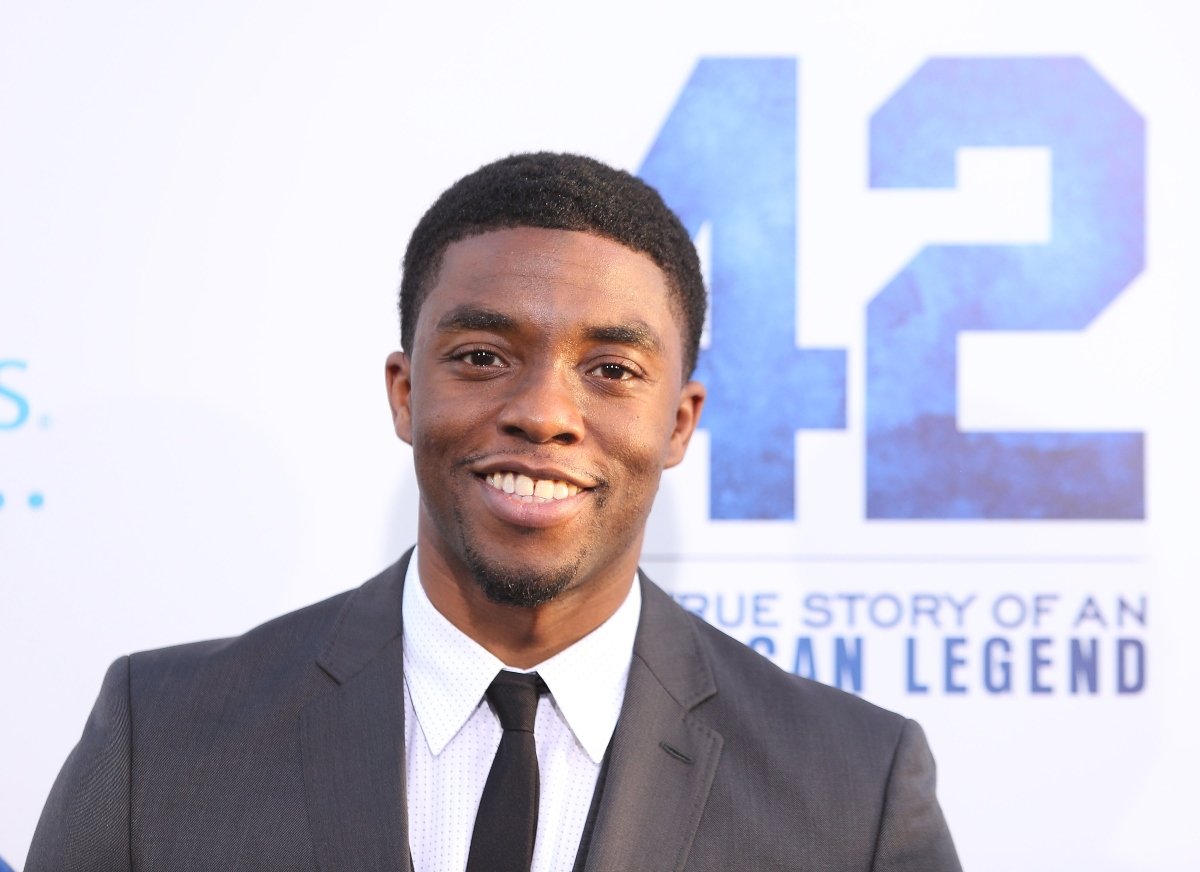 Chadwick Boseman went through a dry spell
It is hard to believe the world almost missed out on seeing Boseman become a major star in front of the camera. After graduating from Howard University, he spent time studying drama at Oxford in England and honed his craft in writing.
In his twenties, Boseman wrote scripts for theater productions, and even earned a Joseph Jefferson Award nomination for his play Deep Azure. According to GQ, he isolated himself during those years in pursuit of theatrical greatness, but not as an actor.
Although his early career included appearances in TV and film, his skills behind the camera kept his dreams alive. There was a period when he went on auditions but didn't receive any callbacks, and Boseman was ready to throw in the towel when it came to acting. Then something happened.
Boseman was unsure he'd land '42' role as Jackie Robinson
Back in 2014, Boseman told GQ that he had talent agents who advised him to choose between acting and writing/directing. He was determined to do it all, and often took small roles to pay the bills.
After auditioning for the part of Jackie Robinson in 42, he initially didn't think it would go anywhere because he hadn't heard any feedback. "Nobody had called me. Nobody had told me anything. I had gone in for it 100 percent, but there was no reason for me to think I'd done well," he said. "Nobody had called me and said, 'Hey, they really liked your audition'."
But Boseman said he had a feeling things would tilt in his direction. After closing out his play one night, he watched the World Series while hanging out at a bar next to the theater. That's when he had an inkling that he'd get the part.
Boseman called the opportunity 'divine intervention'
Sure enough, Boseman received a call the same evening offering him the role. Not only did it come the same night he watched the baseball game, but it came during a time he was mulling sticking to theater work. He said in the year before landing the role in 42, he kept getting turned down for television roles.
"It was a frustrating year, because I was so close to getting things that would have taken me to another place. But it was never actually happening," Boseman told the outlet.
"For some reason I couldn't get anything. I only later realized that it was some divine intervention, because if I did some of those things, I wouldn't have been available. You don't get stuff, and it opens up other opportunities."
The Jackie Robinson biopic 42 went on to earn more than $97 million at the box office and garnered Boseman much-deserved praise. The film also broke records in the baseball film genre.